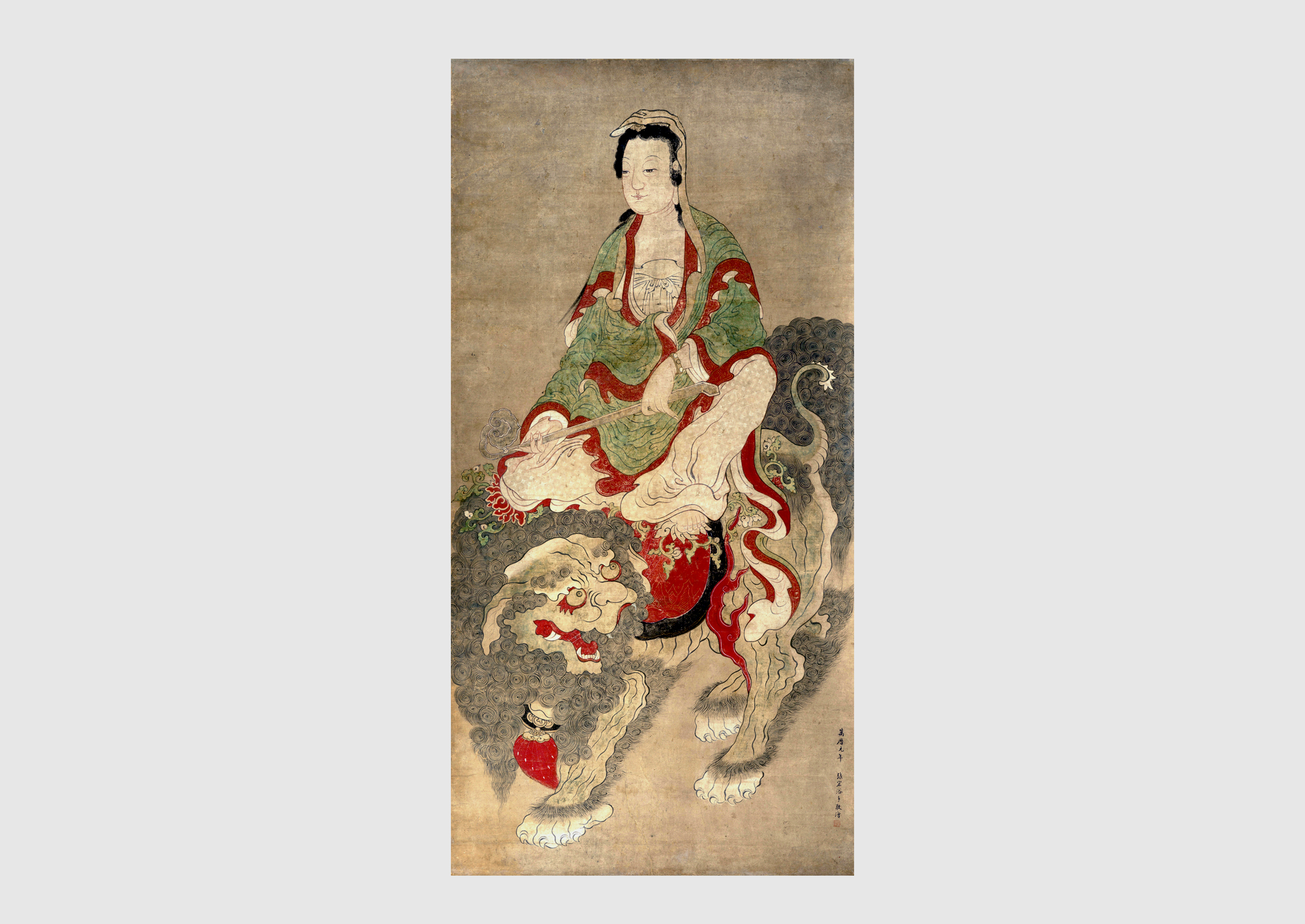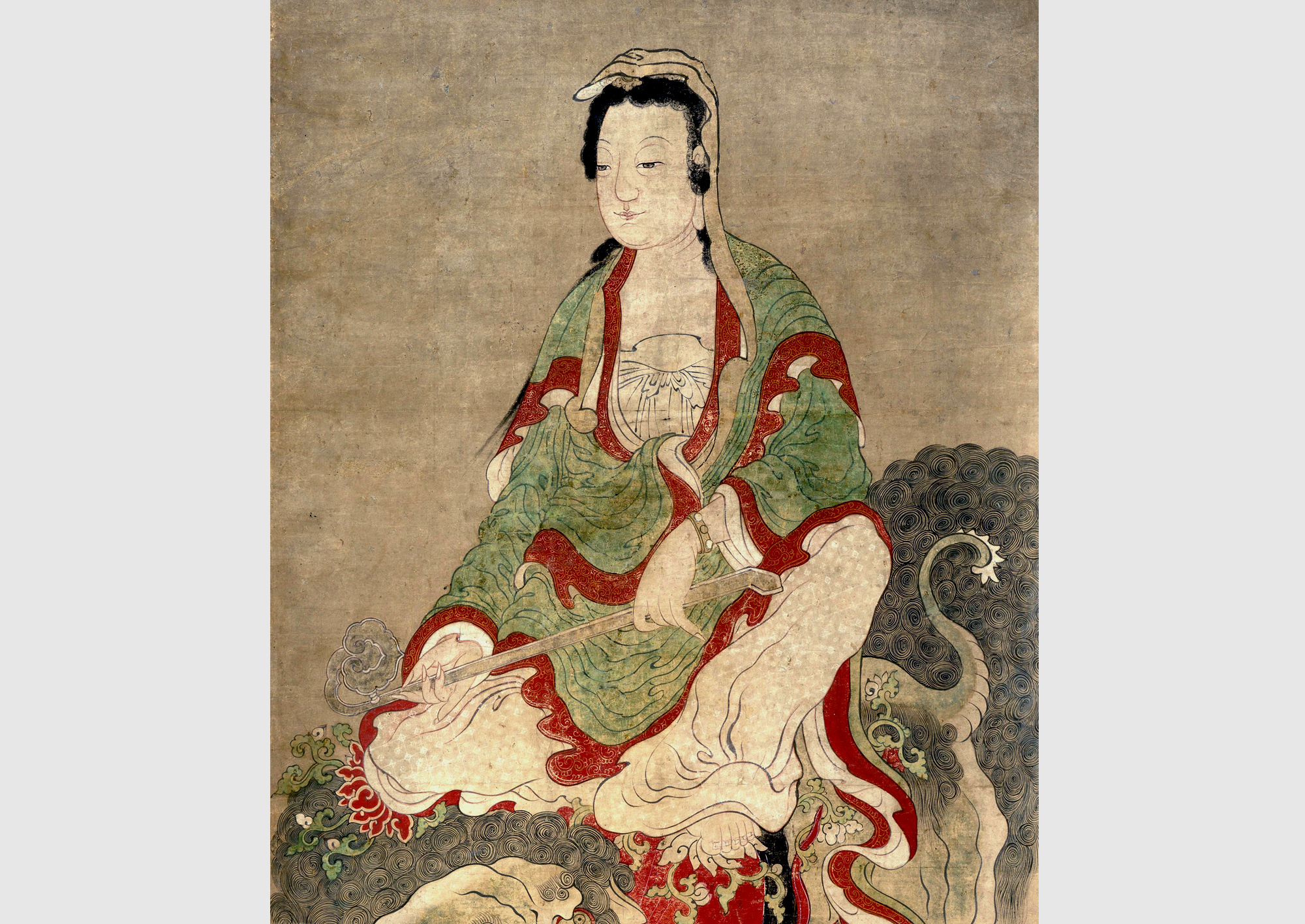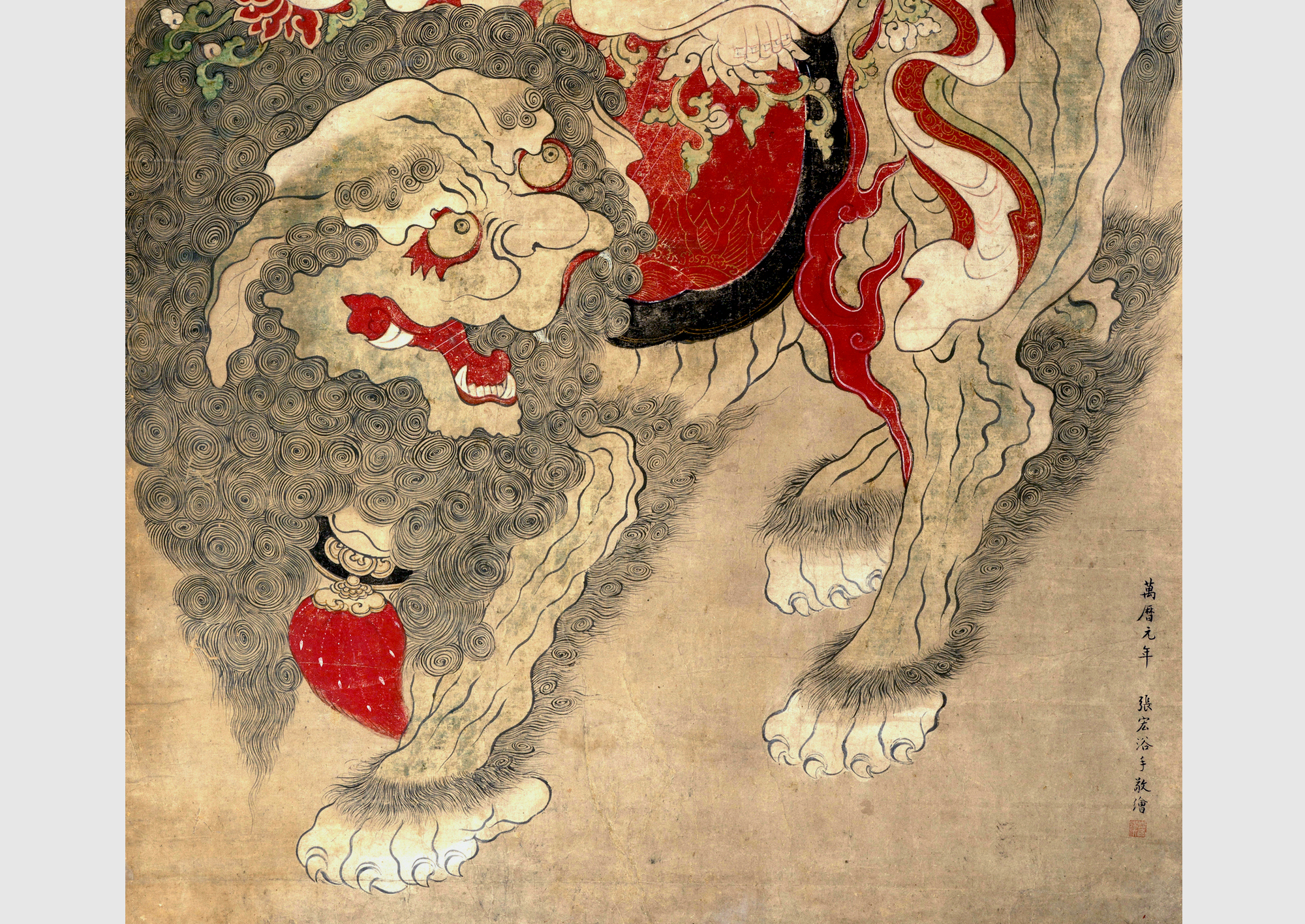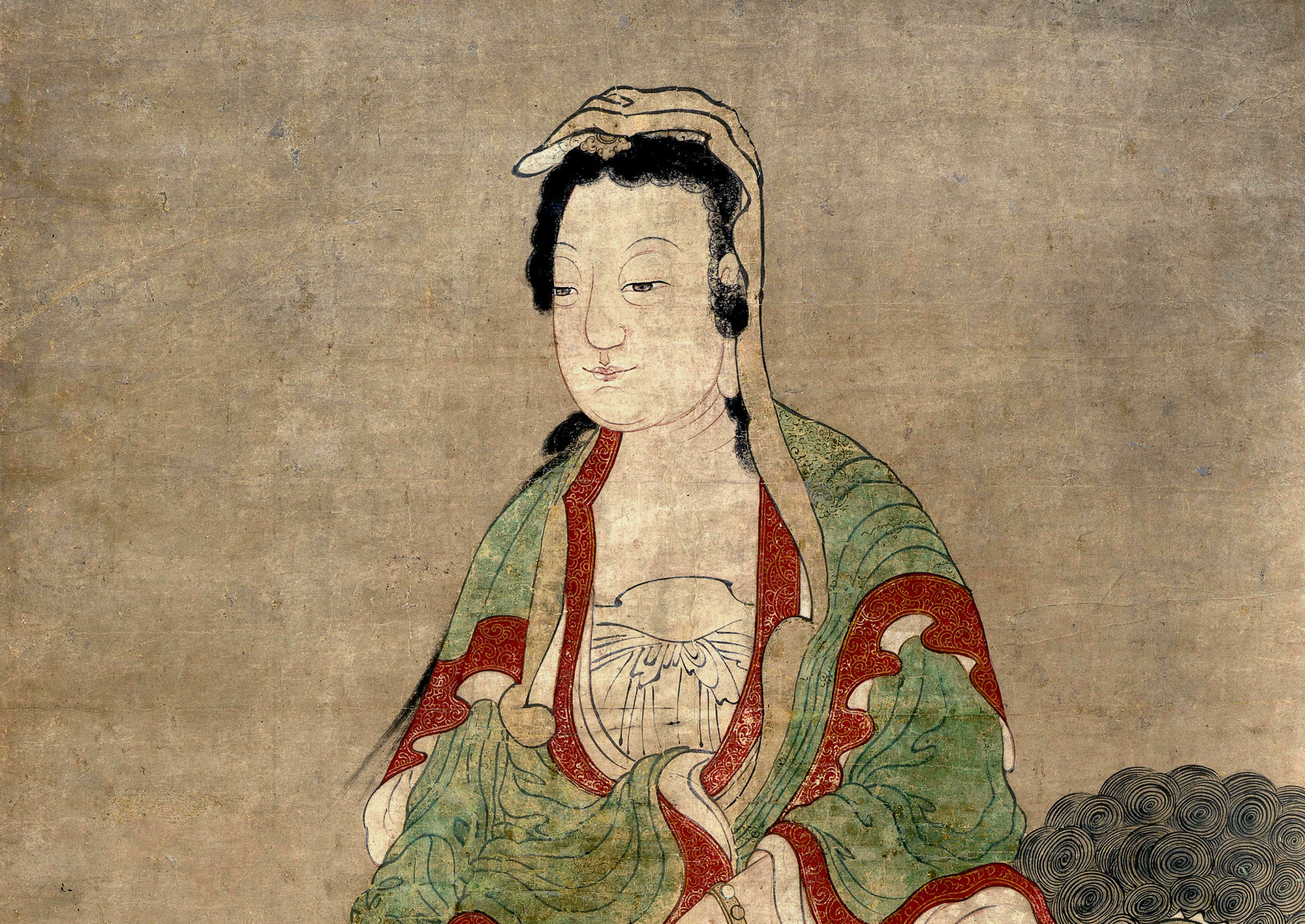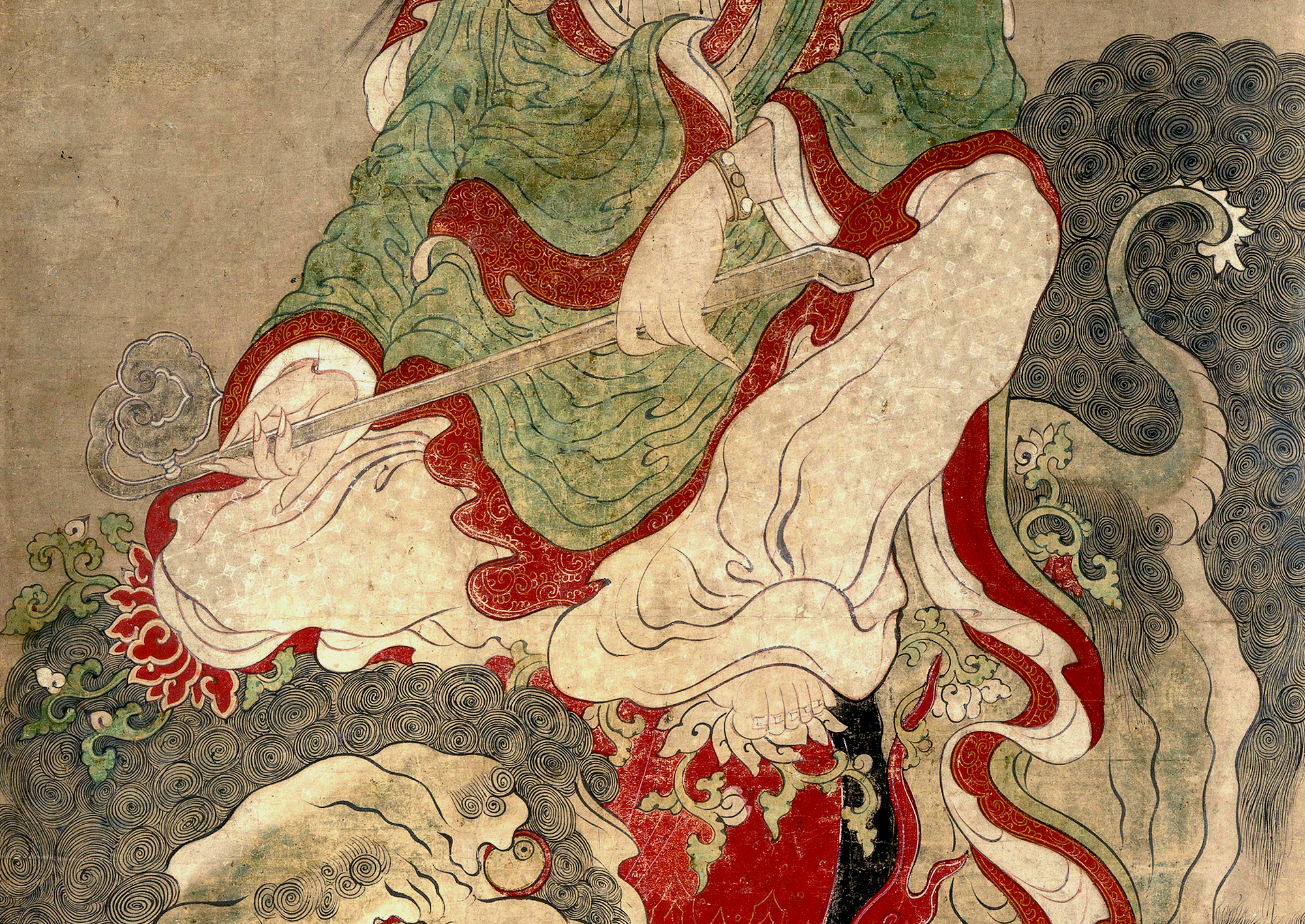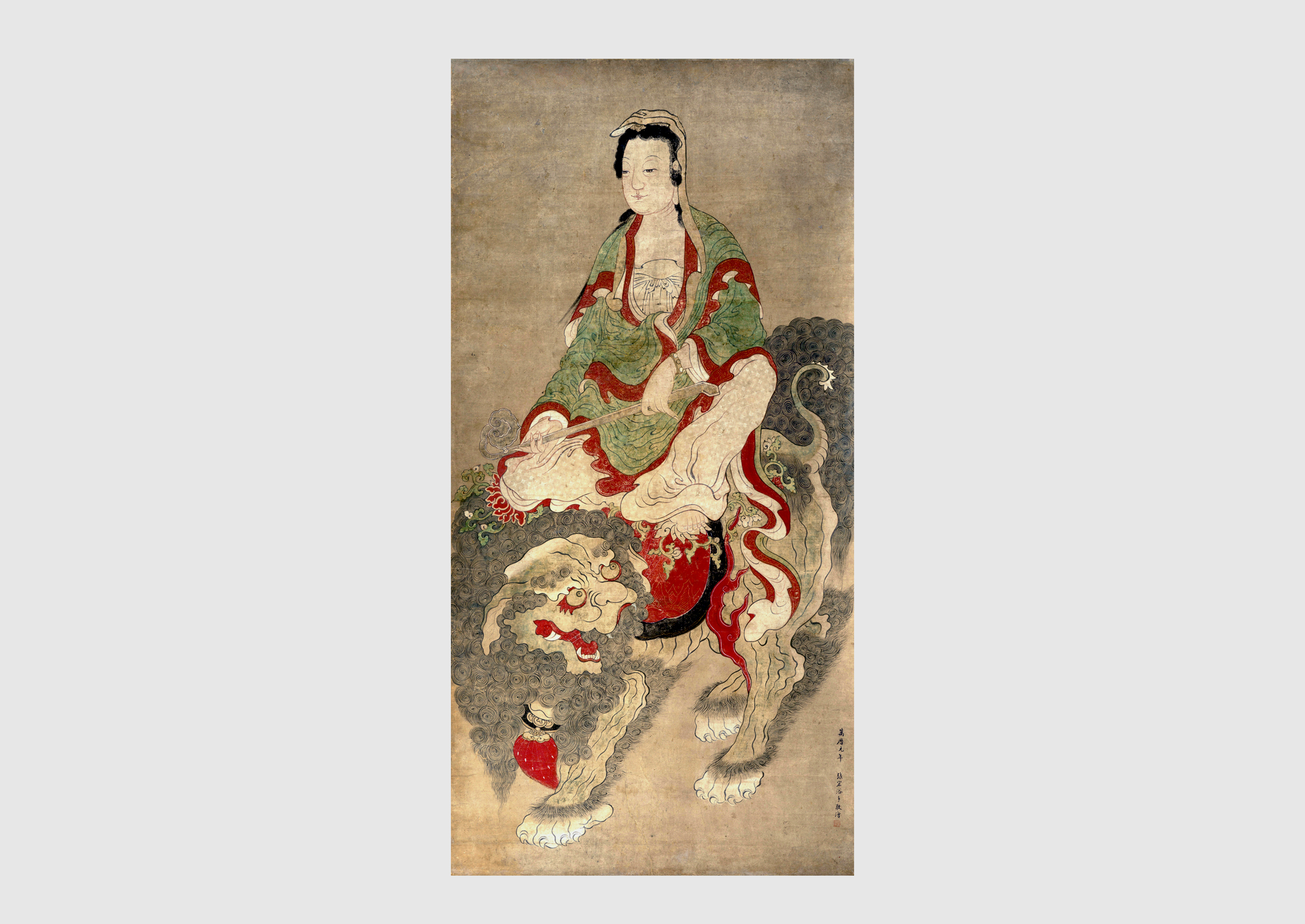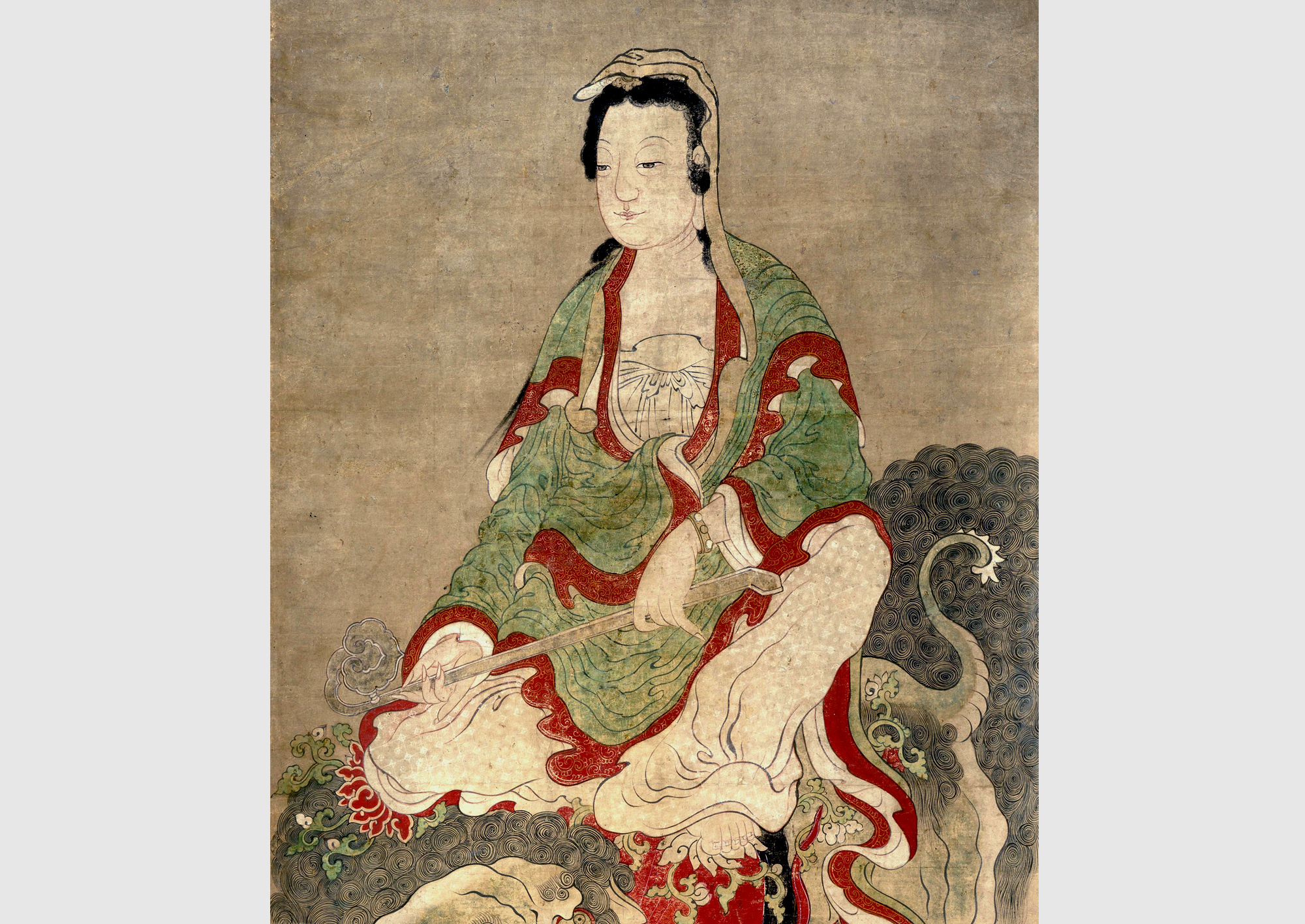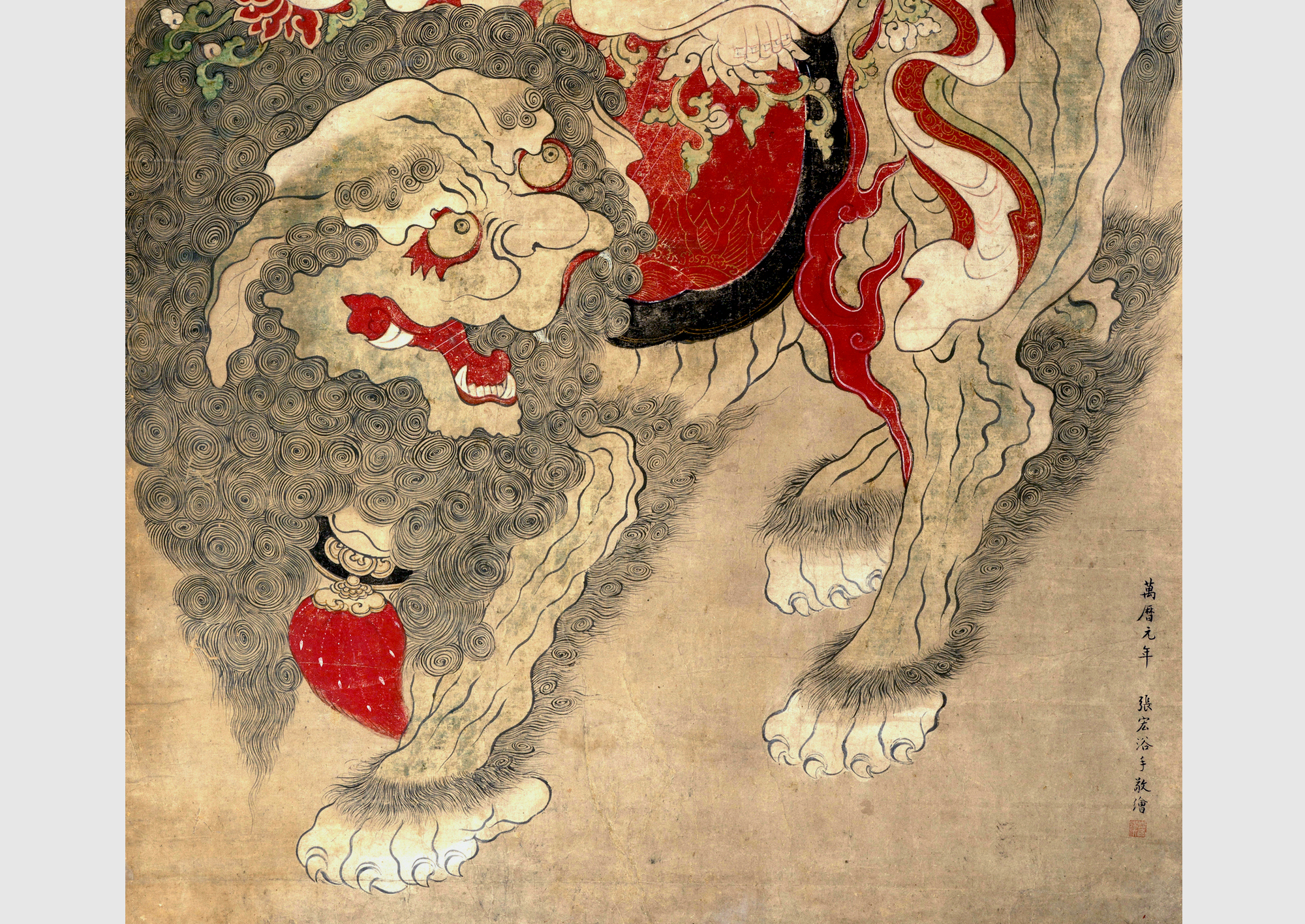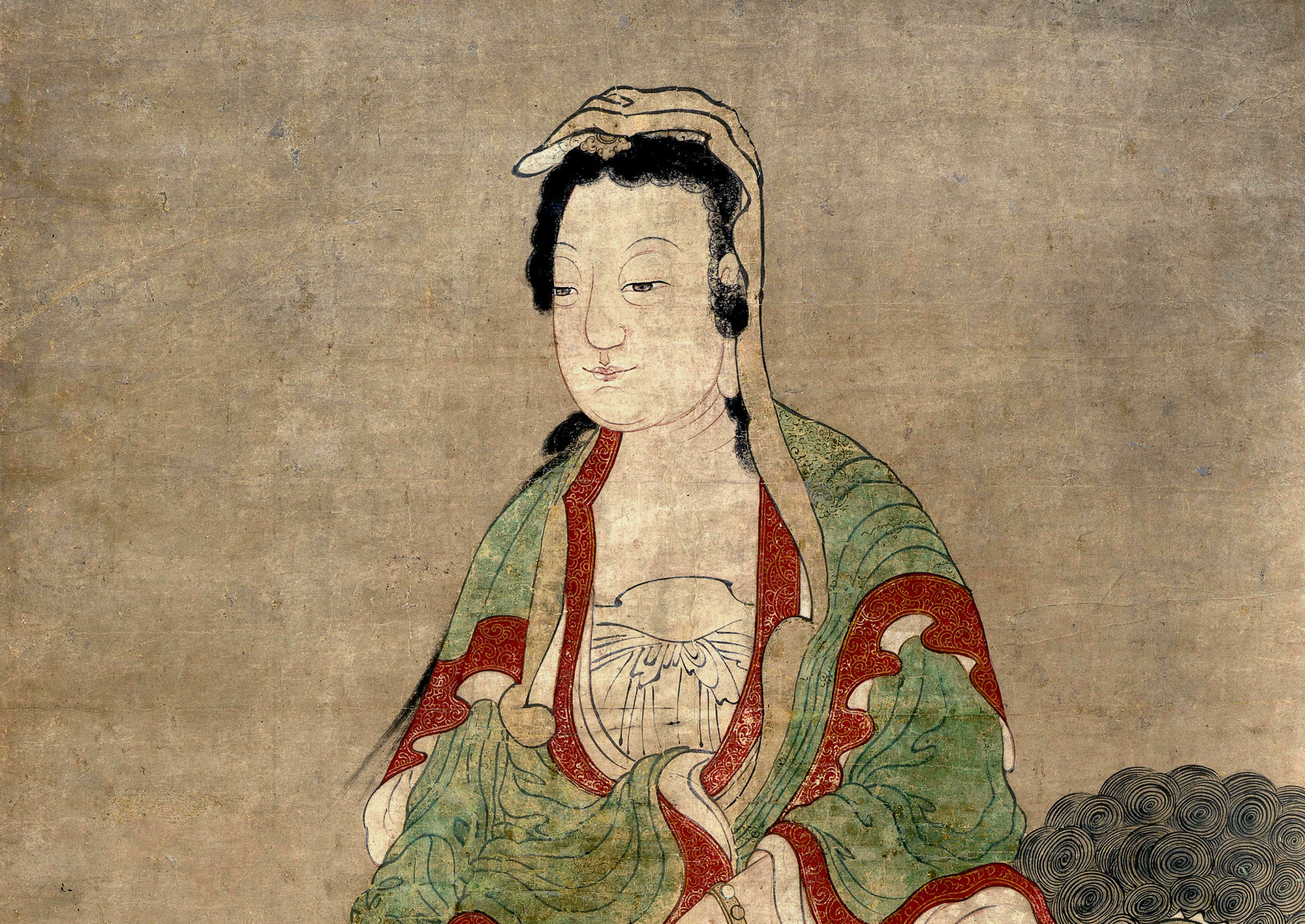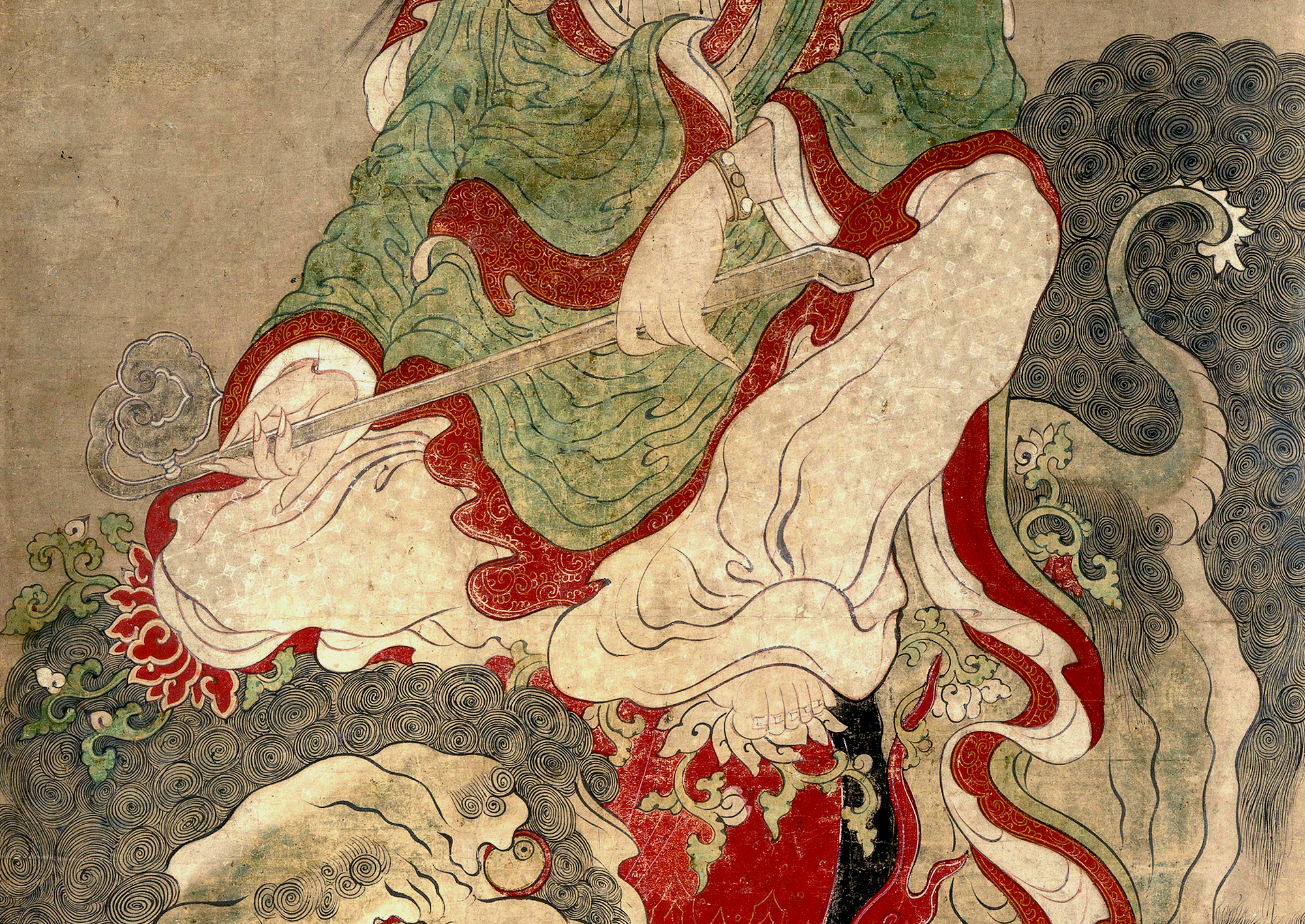 Period
China. Ming dynasty, c.17th century
Dimensions
W. 81 ; H. 158
Materials
Ink and pigments on paper
Description
Seated upon a lion, the bodhisattva rests in the royal ease attitude, delicately holding a ruyi with both hands. His foot and knee are supported by discrete lotus flowers.
The half-closed eyes, the fixed and meditative gaze and the stable and balanced position of his body bestow a sense of unshakeable stability.
On the contrary, the lion displays a completely different attitude, all in movement, torsion and expression: his flamboyant mane and tail consist of swirling curls cascading down; his bulging eyes are circled in red, emphasizing his fierce look; his mouth is gaping and his head turned to his left, looking up towards the bodhisattva.
His paws are large and strong and his muscular body, covered with energetic sinuous lines.
The artist used a reduced and sober palette of greens (bodhisattva's coat, lion's body), beige and white (Wenshu's complexion and coat, lion's body) contrasted only by magenta red, the only bright and warm colour in the composition that unites the bodhisattva and the feline.
Special care has been taken in the treatment of the textiles. The green coat, the beige dress as well as the red borders are decorated with geometric and foliage patterns.
*The inscription, possibly apocryphal, gives the date 1573 and the name of the artist, Zhang Hong. The painting nevertheless dates to the end of the Ming dynasty.