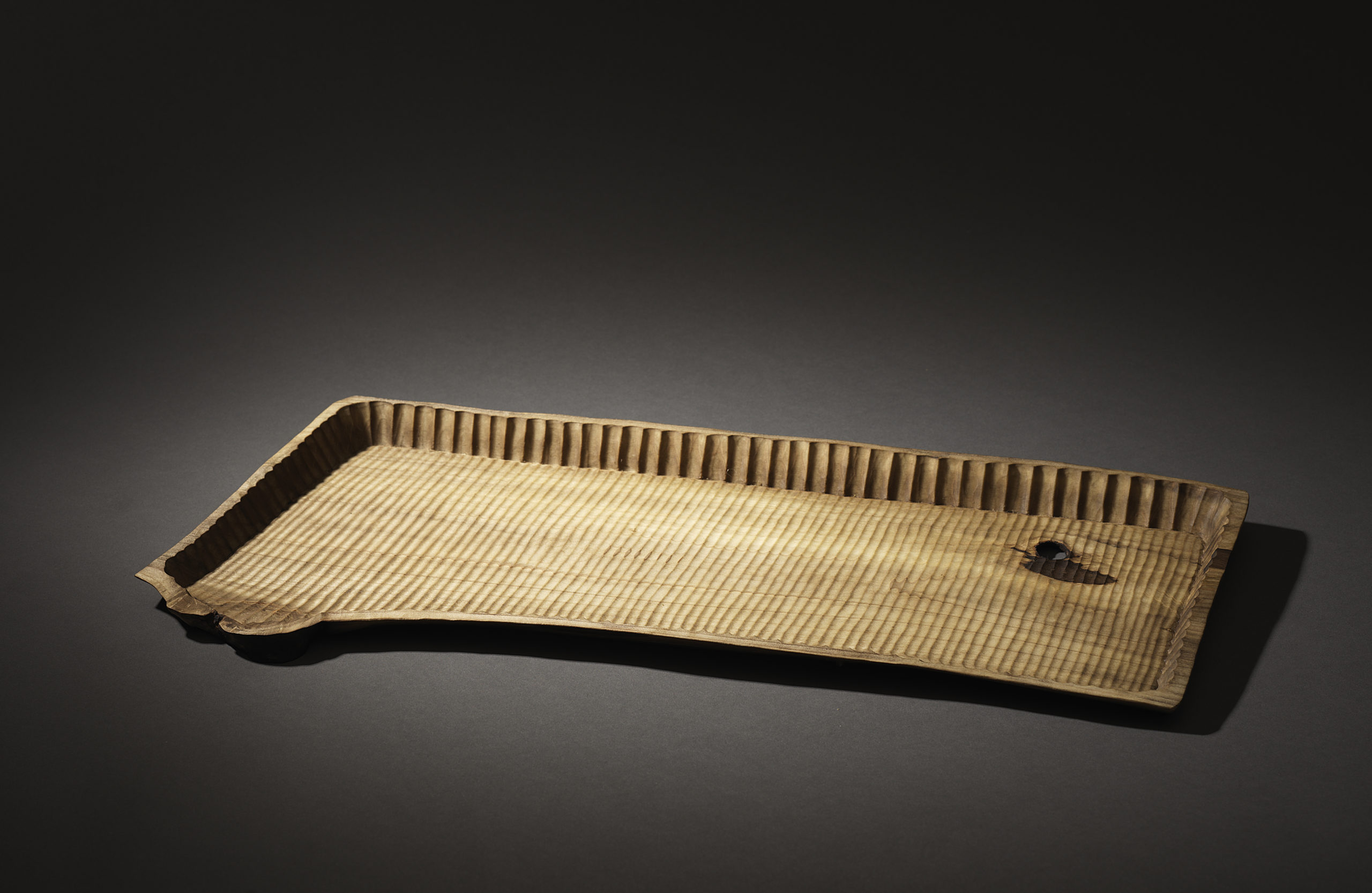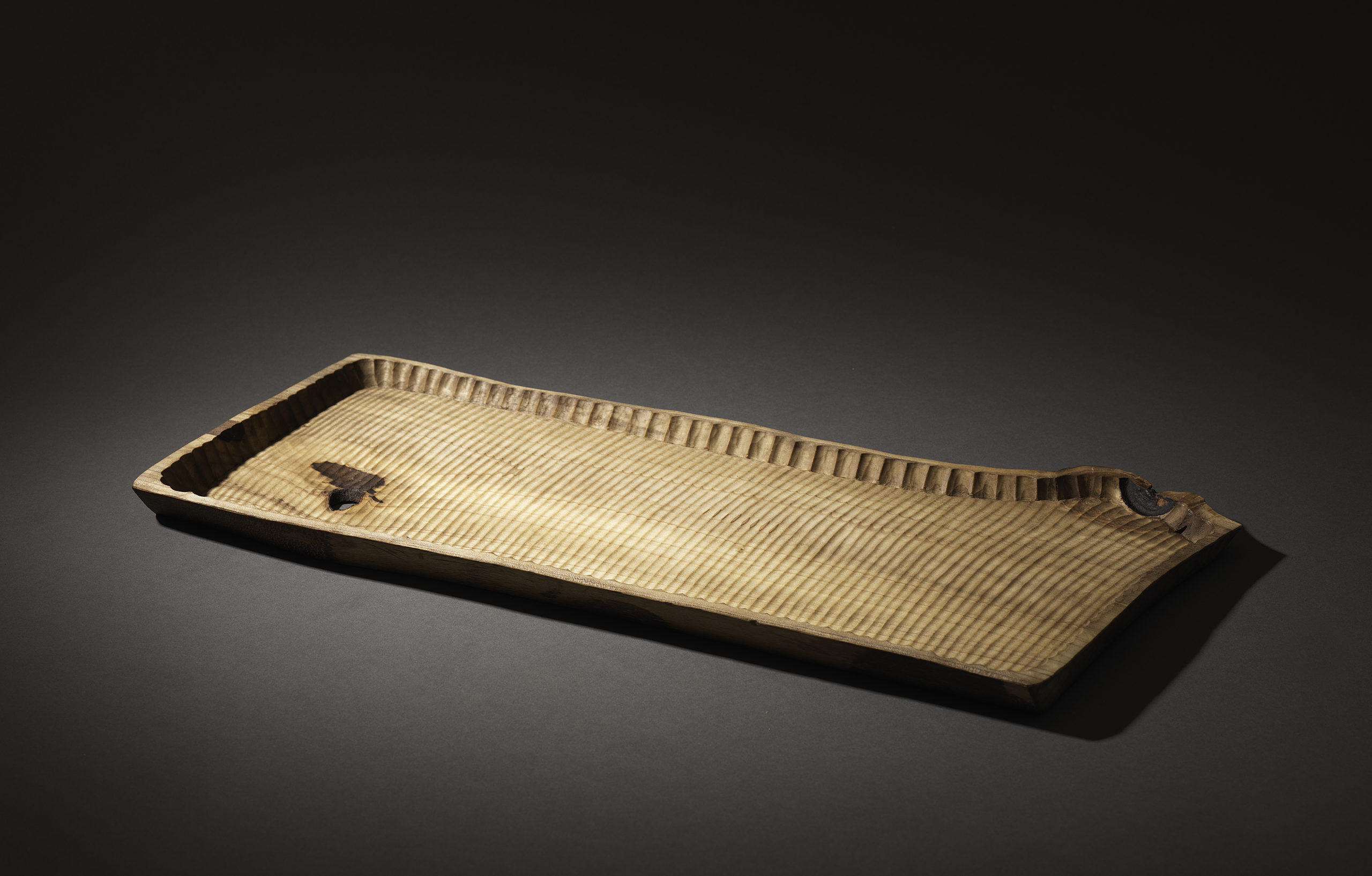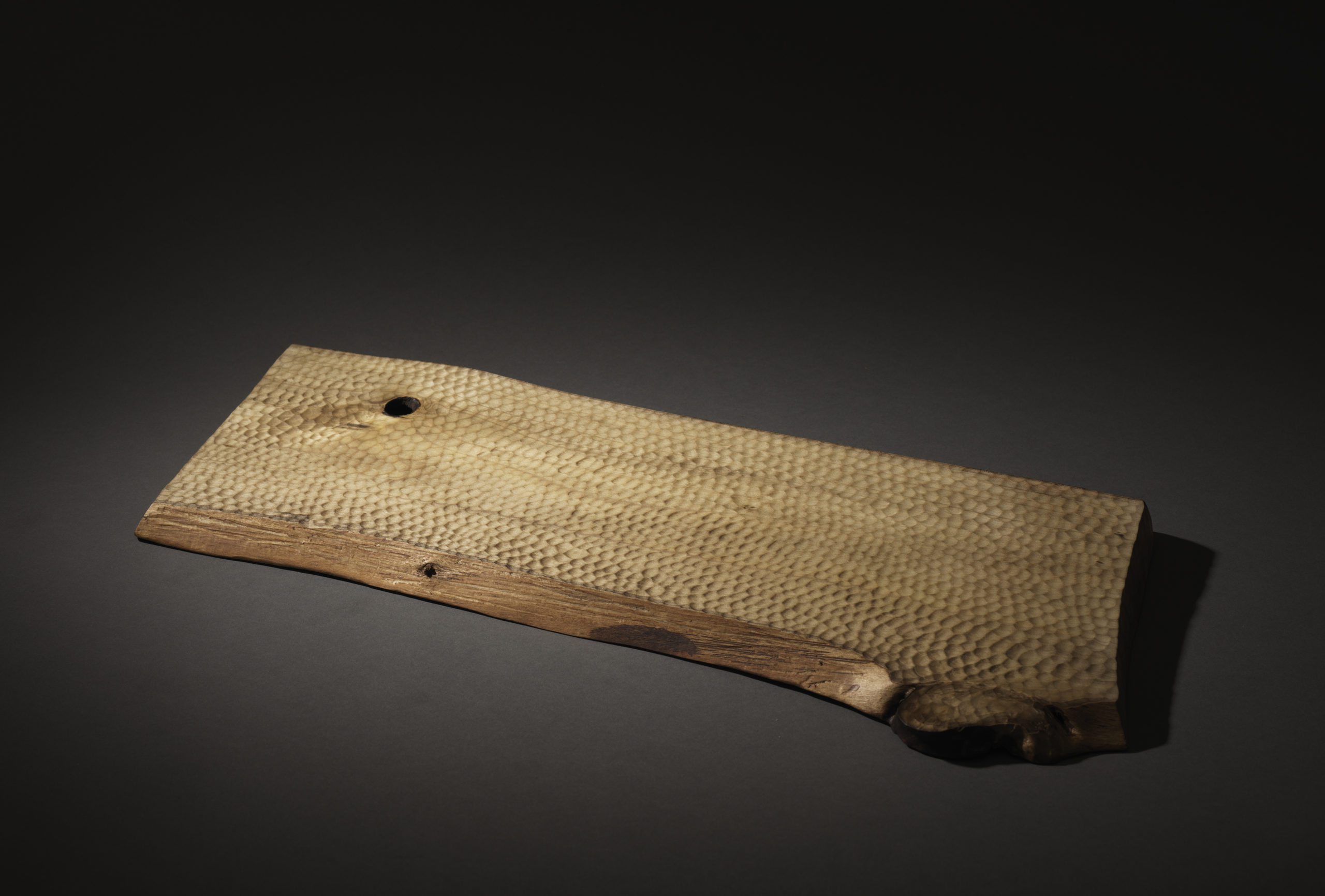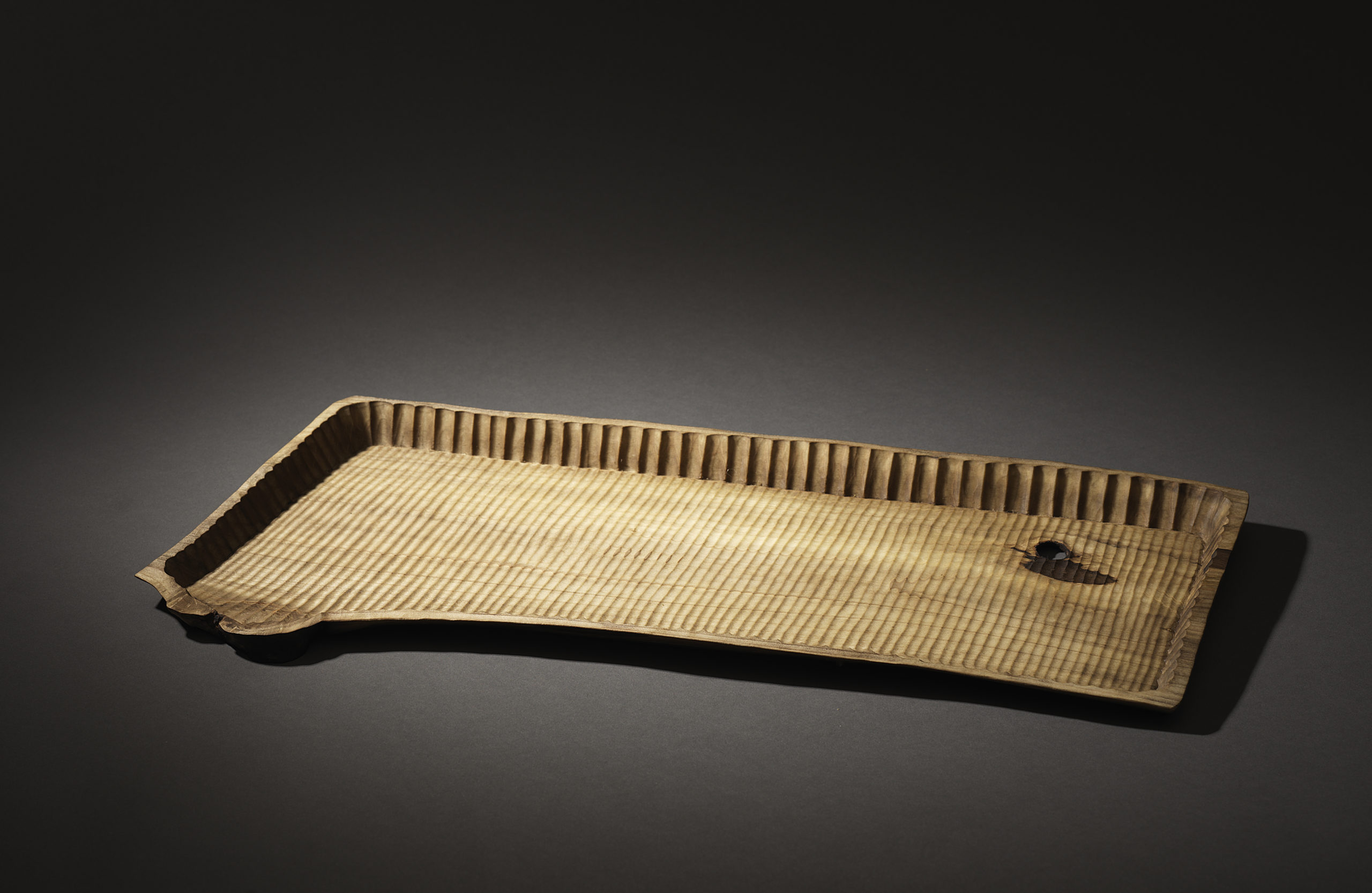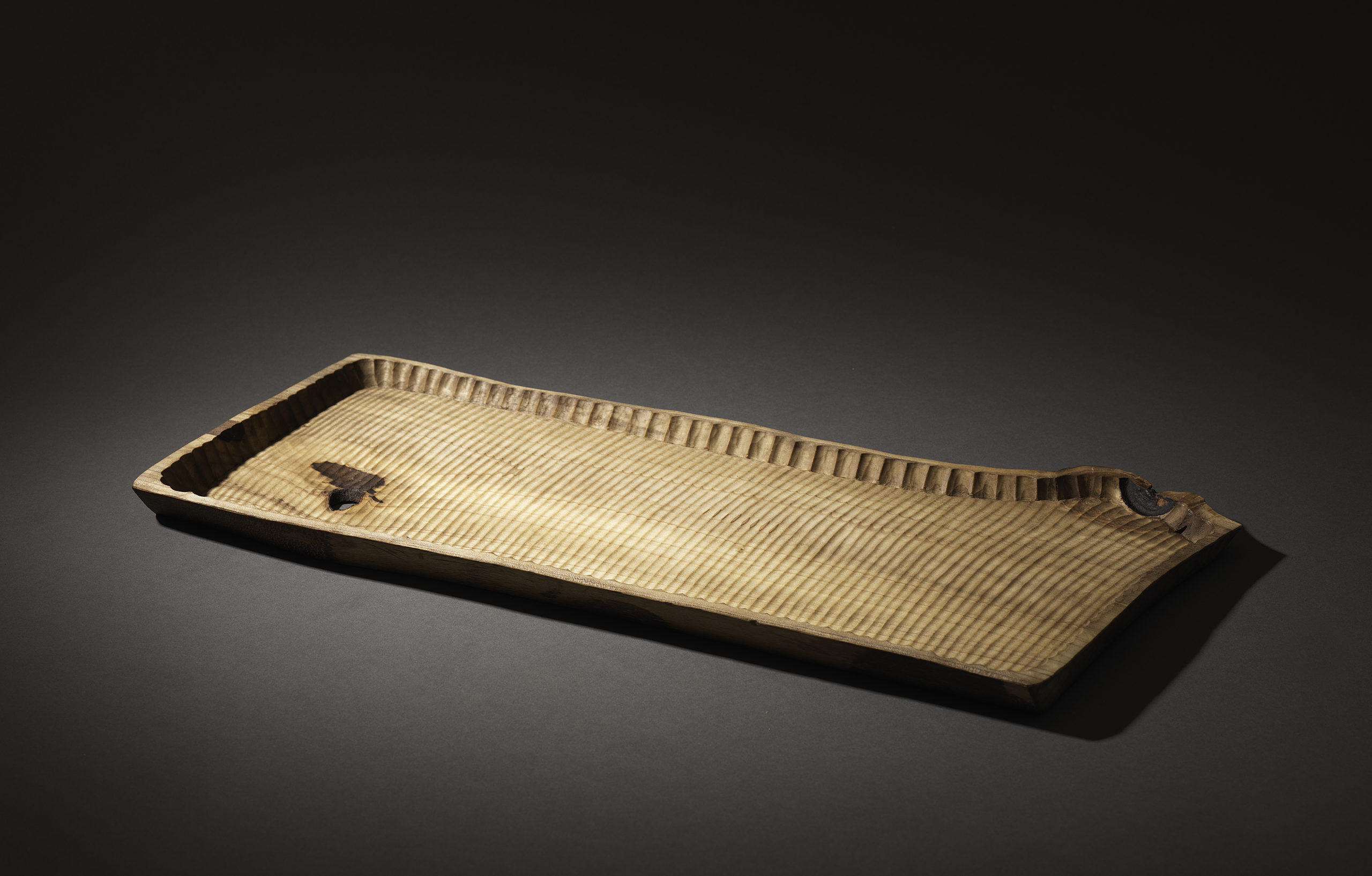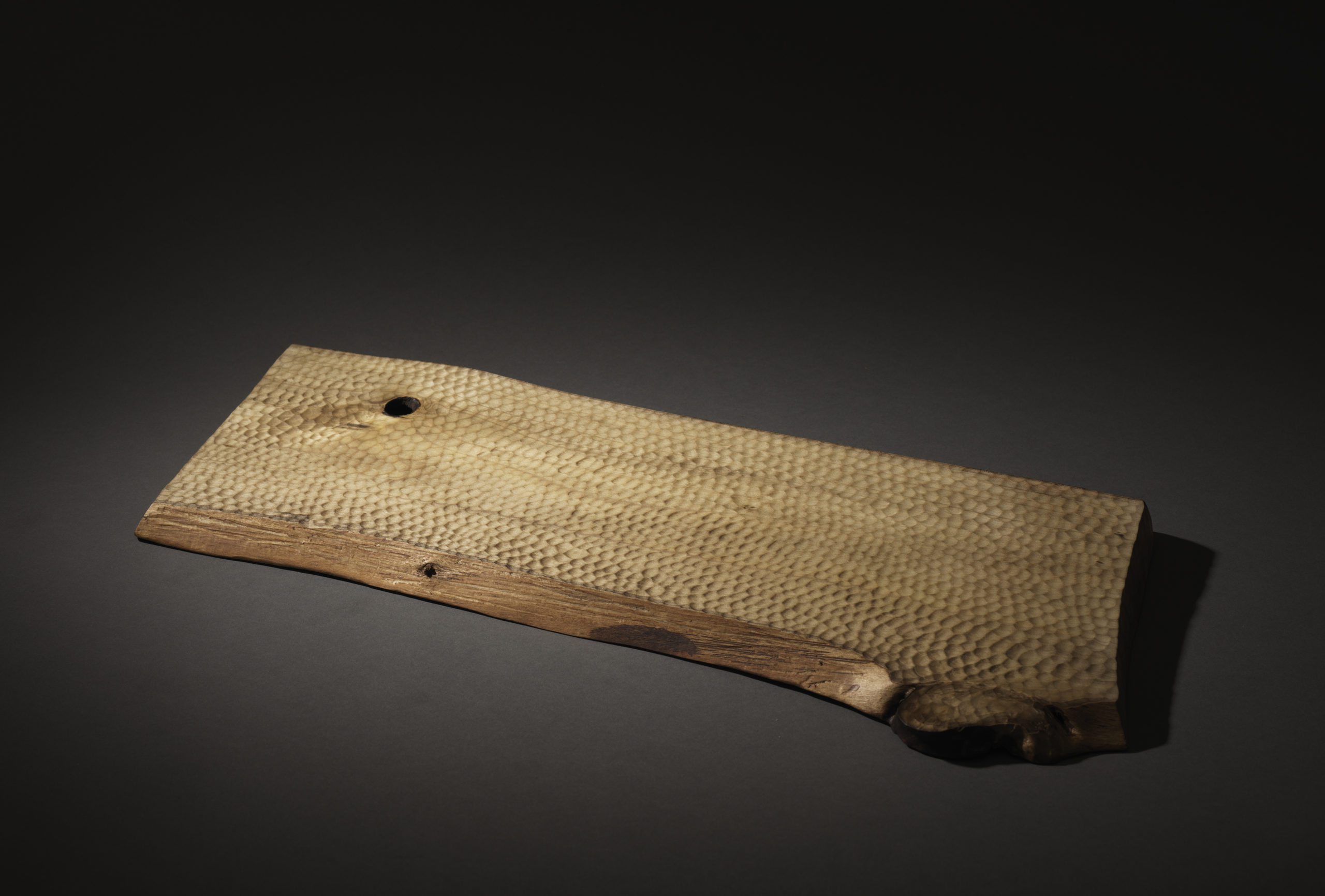 Wagatabon, wooden tray 
Ref. nº 381 SOLD
Contact us
Dimensions
W. 20 cm ; D. 45 cm
Materials
Magnolia (Magnolia grandifora), dyed and oiled
Description
Experiencing and keep alive a Japanese heritage craft skills. Taking the time to make by hand, conscientiously, with simple handtools. A meditative process to create unique pieces from natural and raw materials.
Tea trays slowly carved on an atedai 当て台 (Japanese workbench) using a chisel, a gouge and a mallet. The wooden blank being previously squared with an axe from a tree log freshly cut with an hand saw. Carved from ethically sourced logs of trees that grew up localy. Unique pieces with natural finishing.
Wagatabon 我谷盆: Wagata refers to the small village of Wagatani, in Ishikawa-ken, Japan; and Bon means tray. Wagata-Bon is a type of wooden tray that was once made by roof shingle makers in the village of Wagatani. It is said that the trays were made there since the beginning of the 17th century. Craftsmen split green chestnut logs to produce shingles, and kept the good pieces to carve the trays in winter. The craftsmanship disappeared in the 1960s before being resuscitated by a few Japanese artisans such as Tatsuaki Kuroda 黒田辰秋, Japan's first living national treasure recognized for its woodworking. This know-how is today perpetuated by a handful of artisans in Japan and around the world.