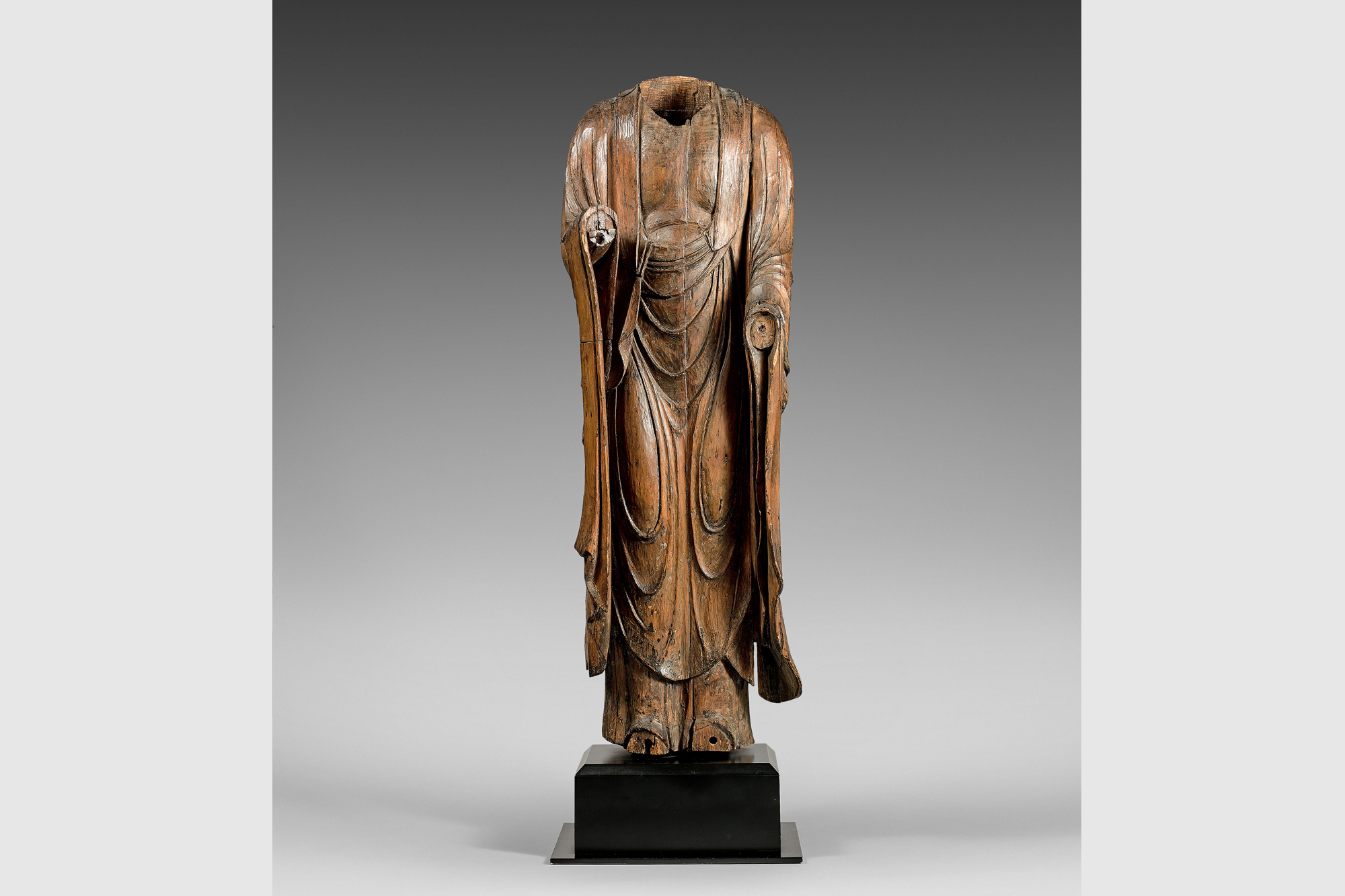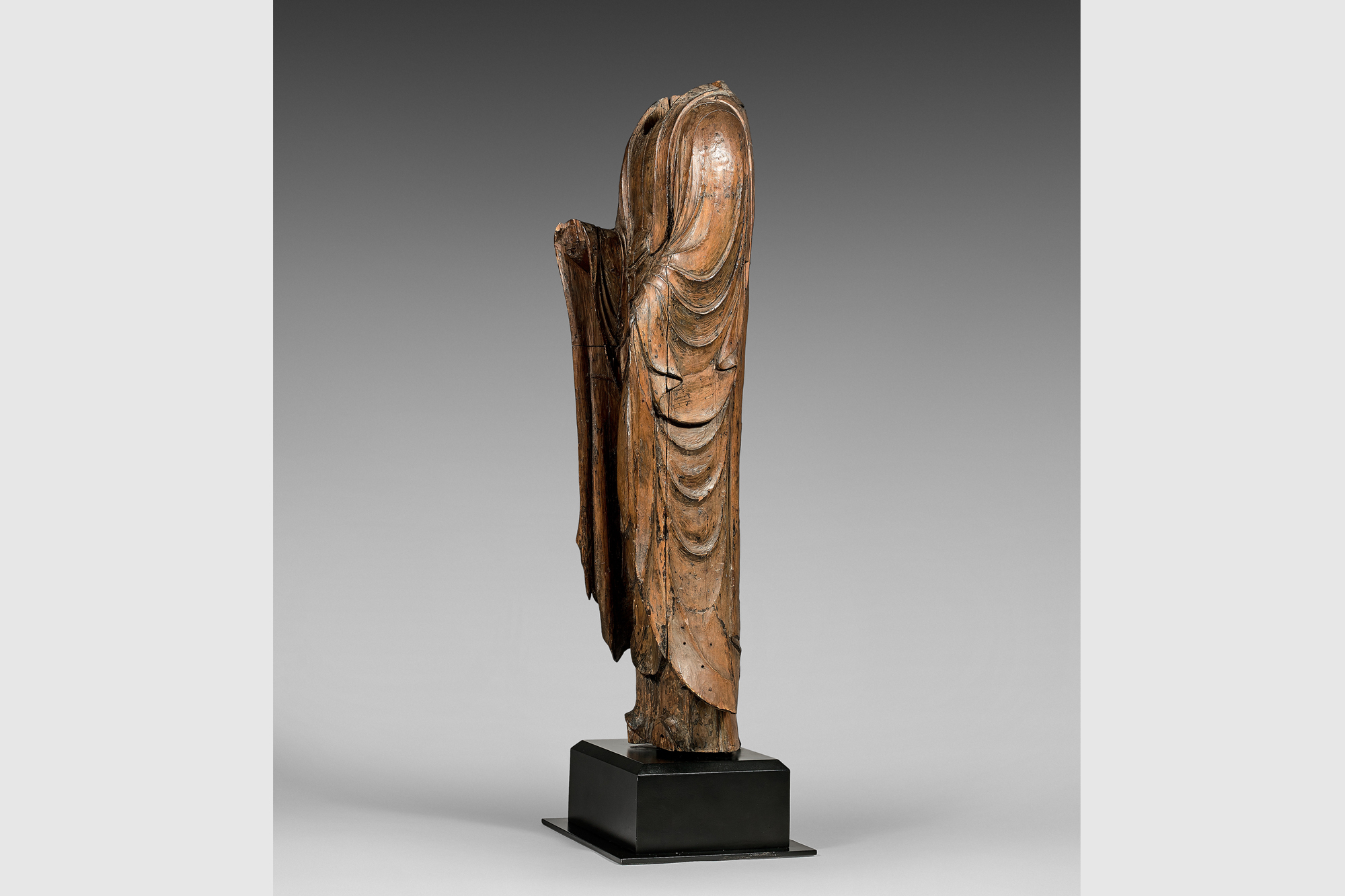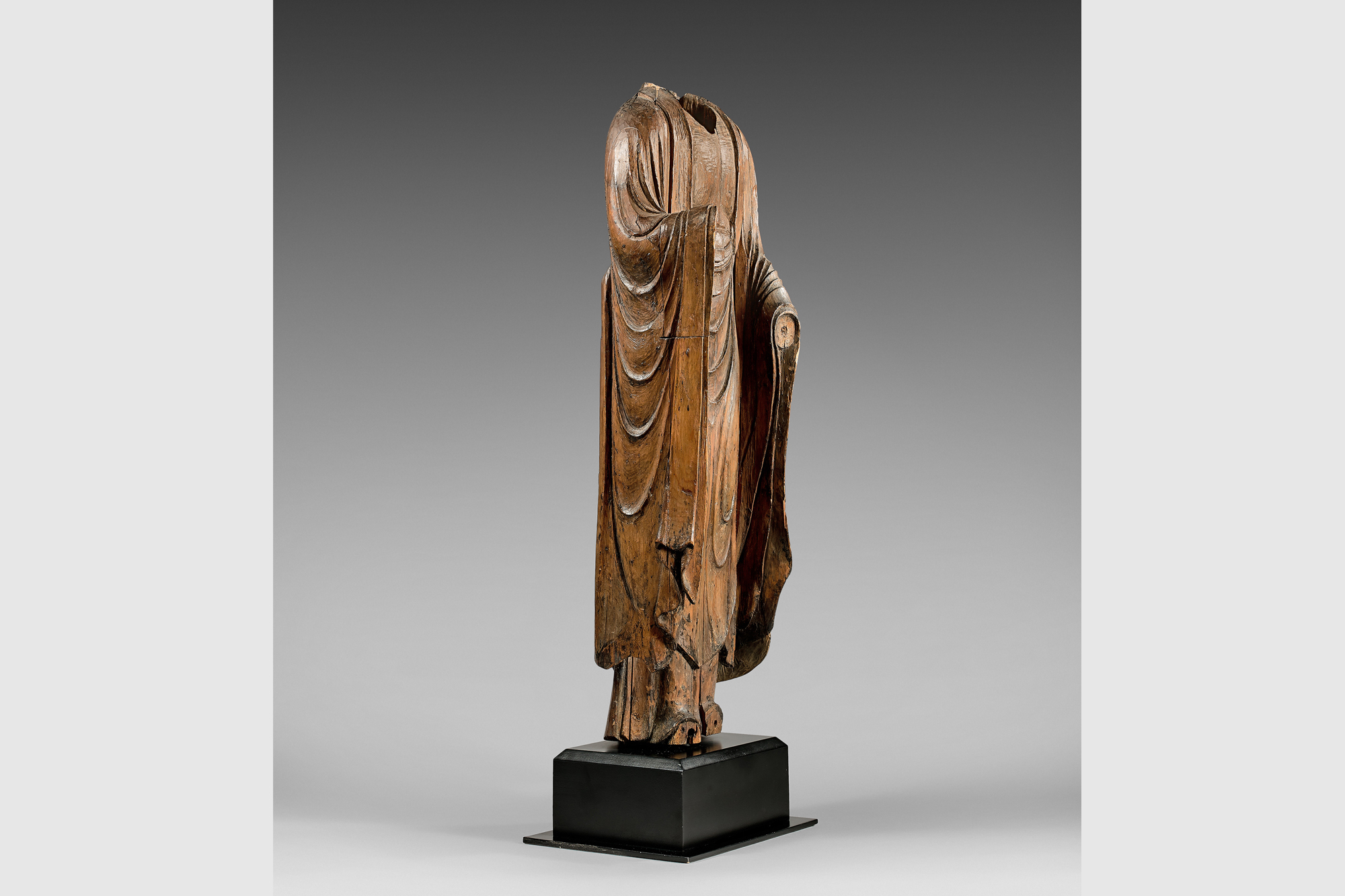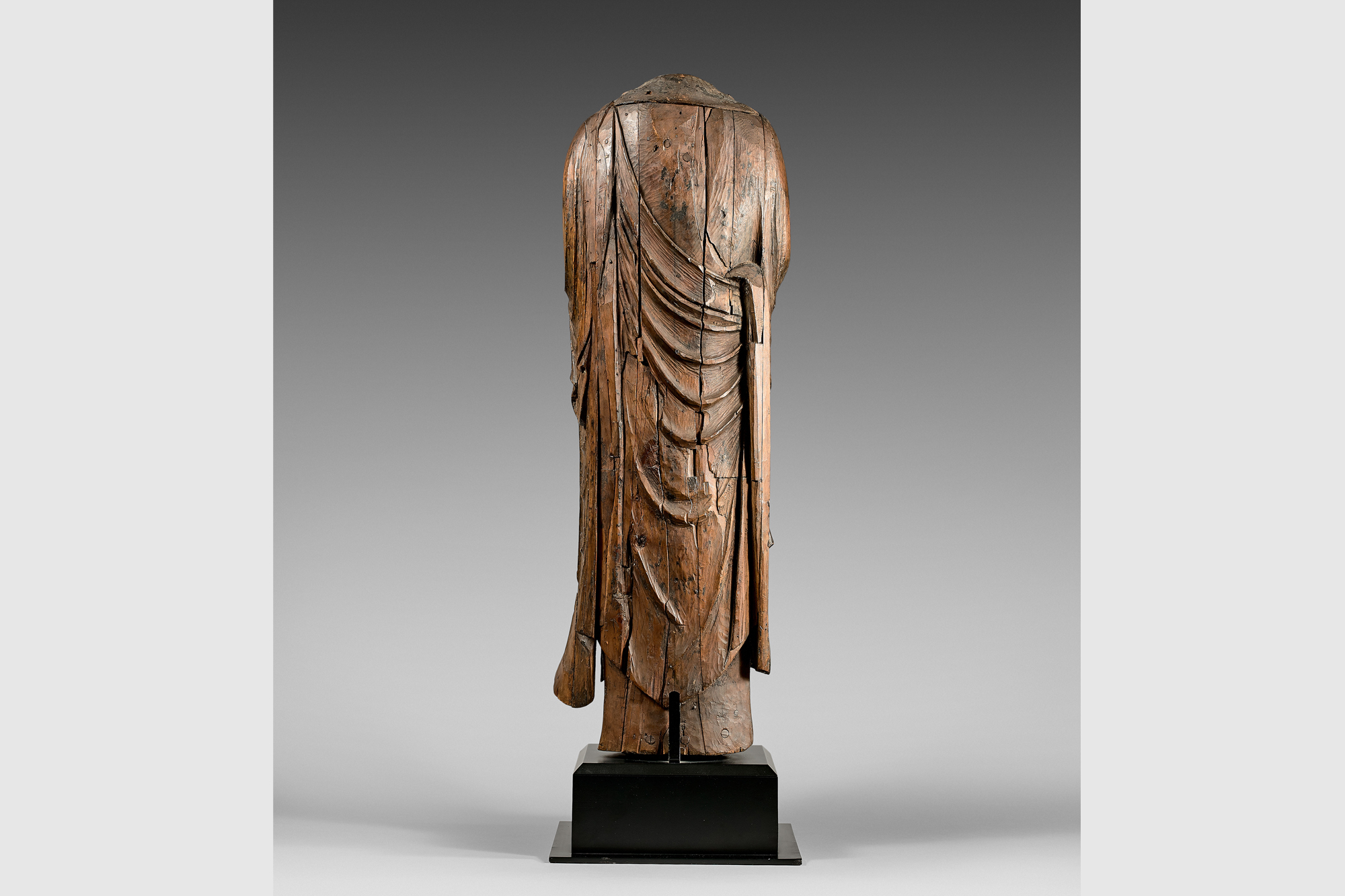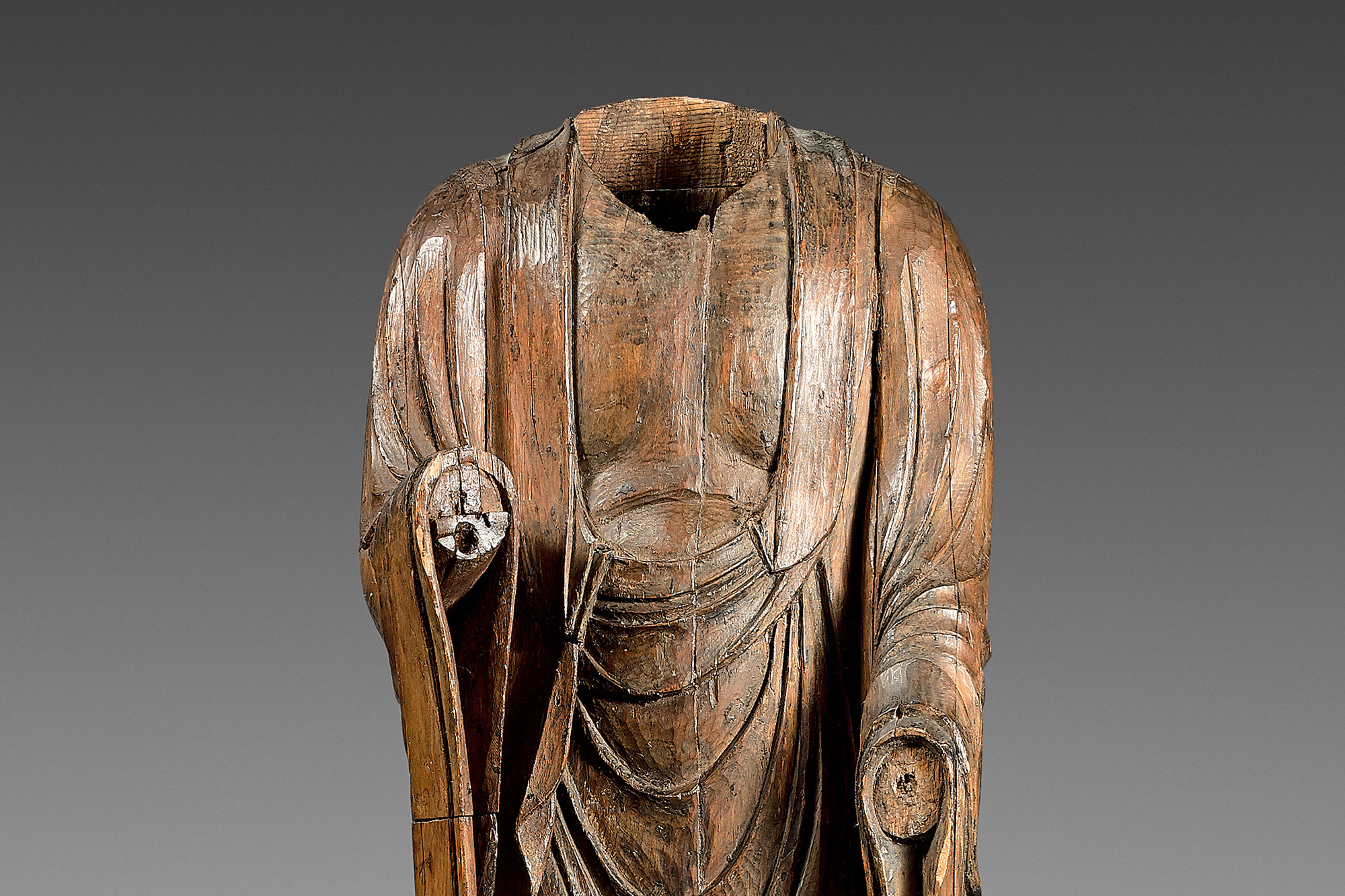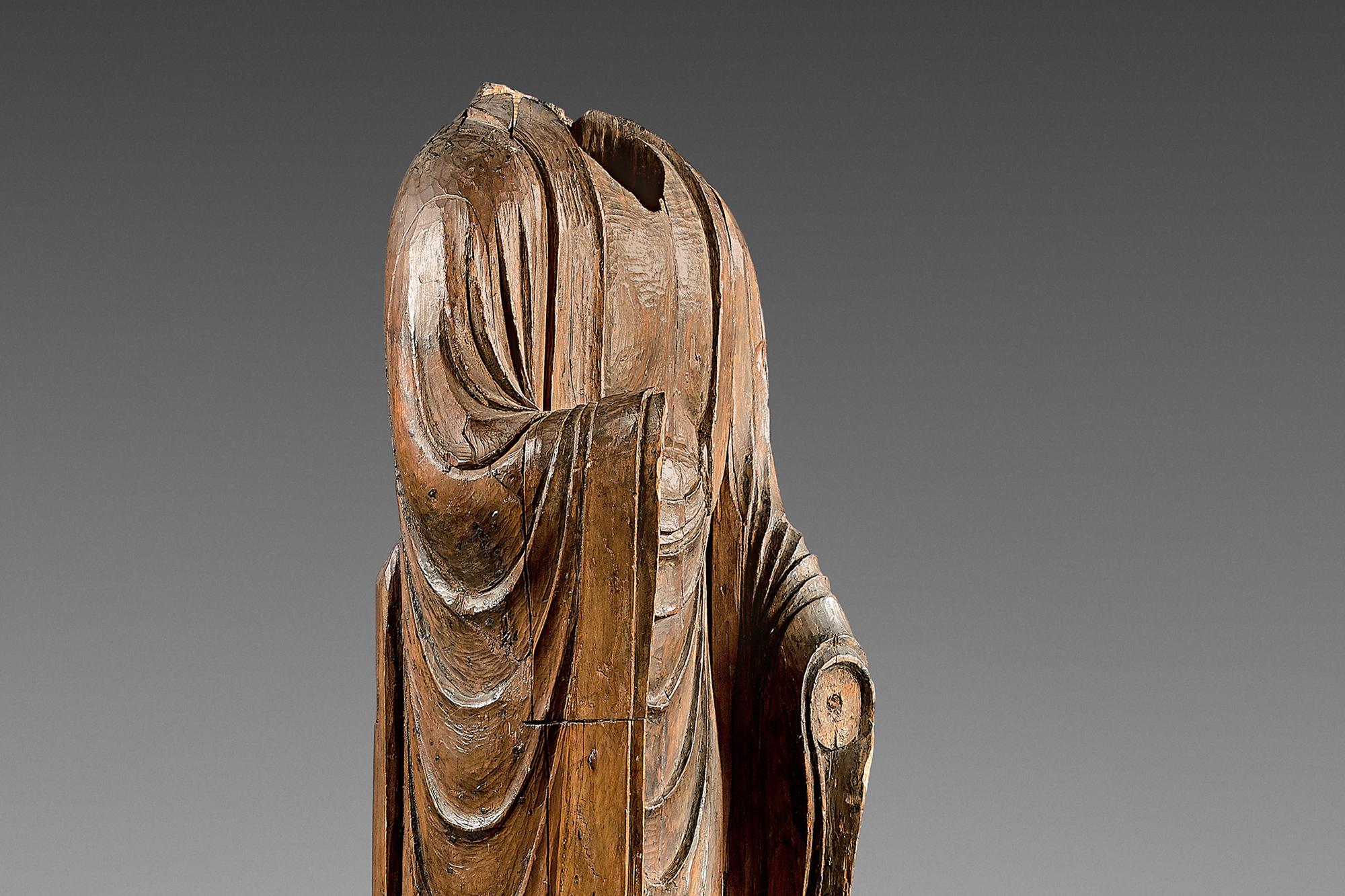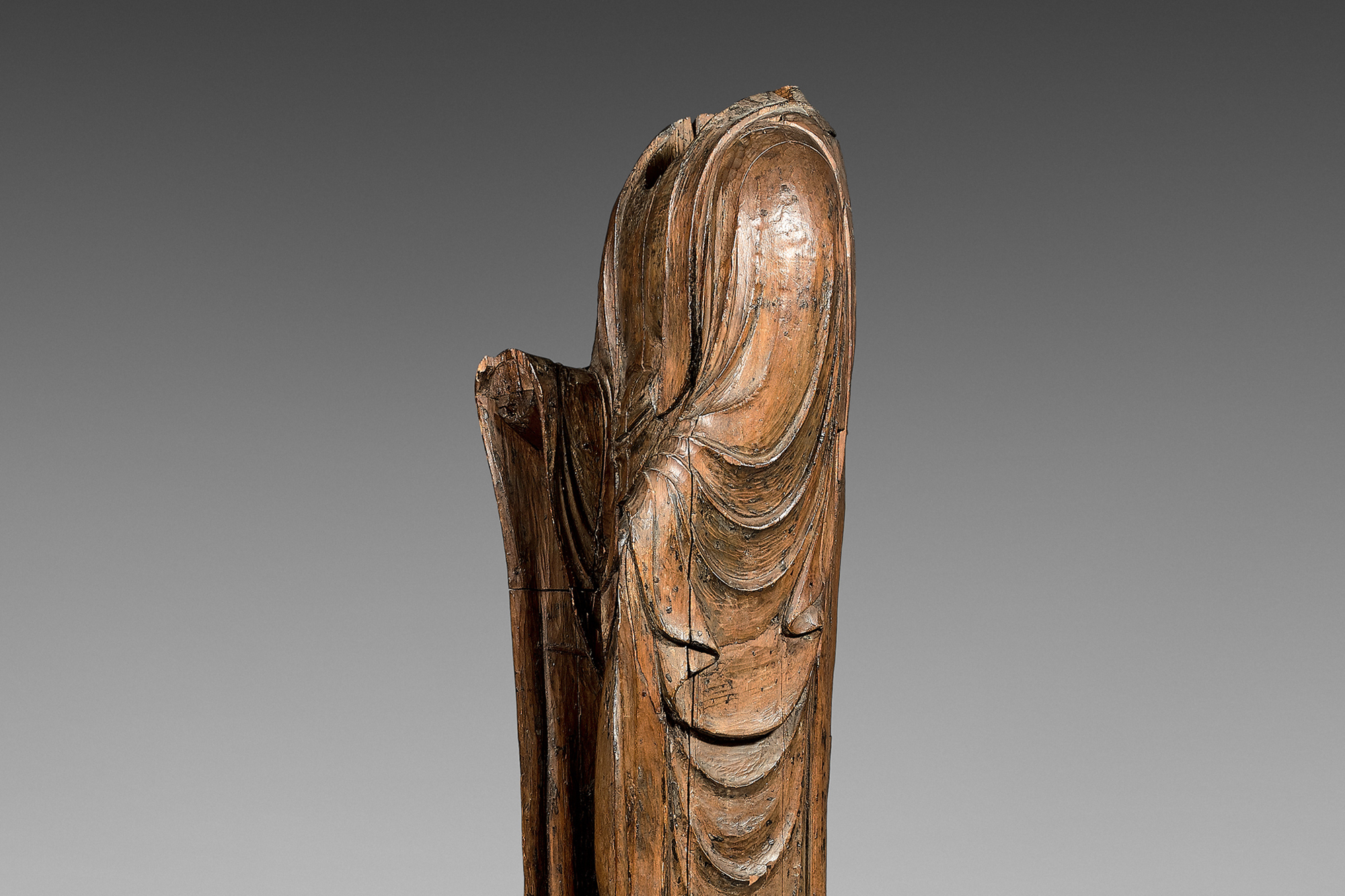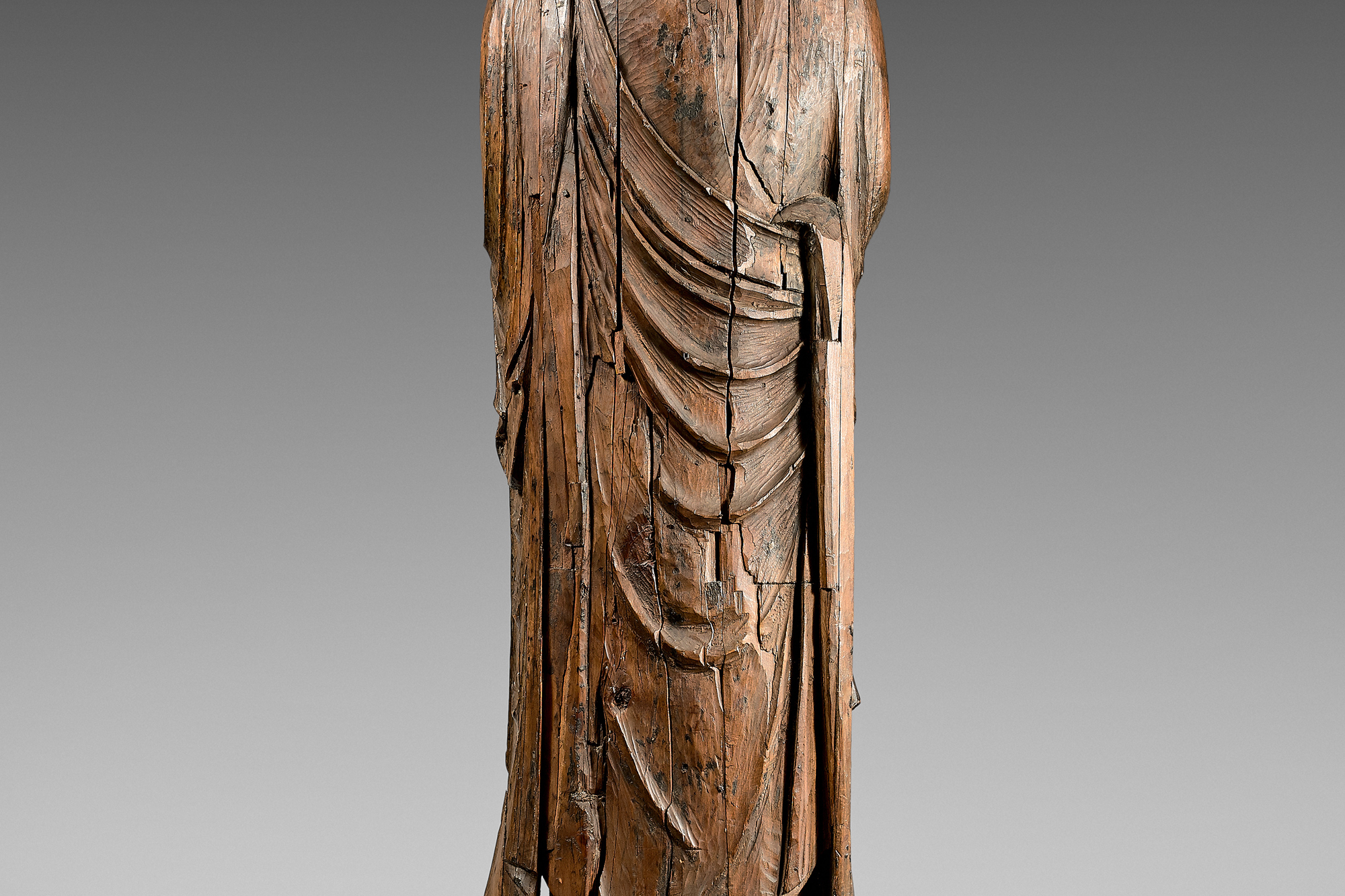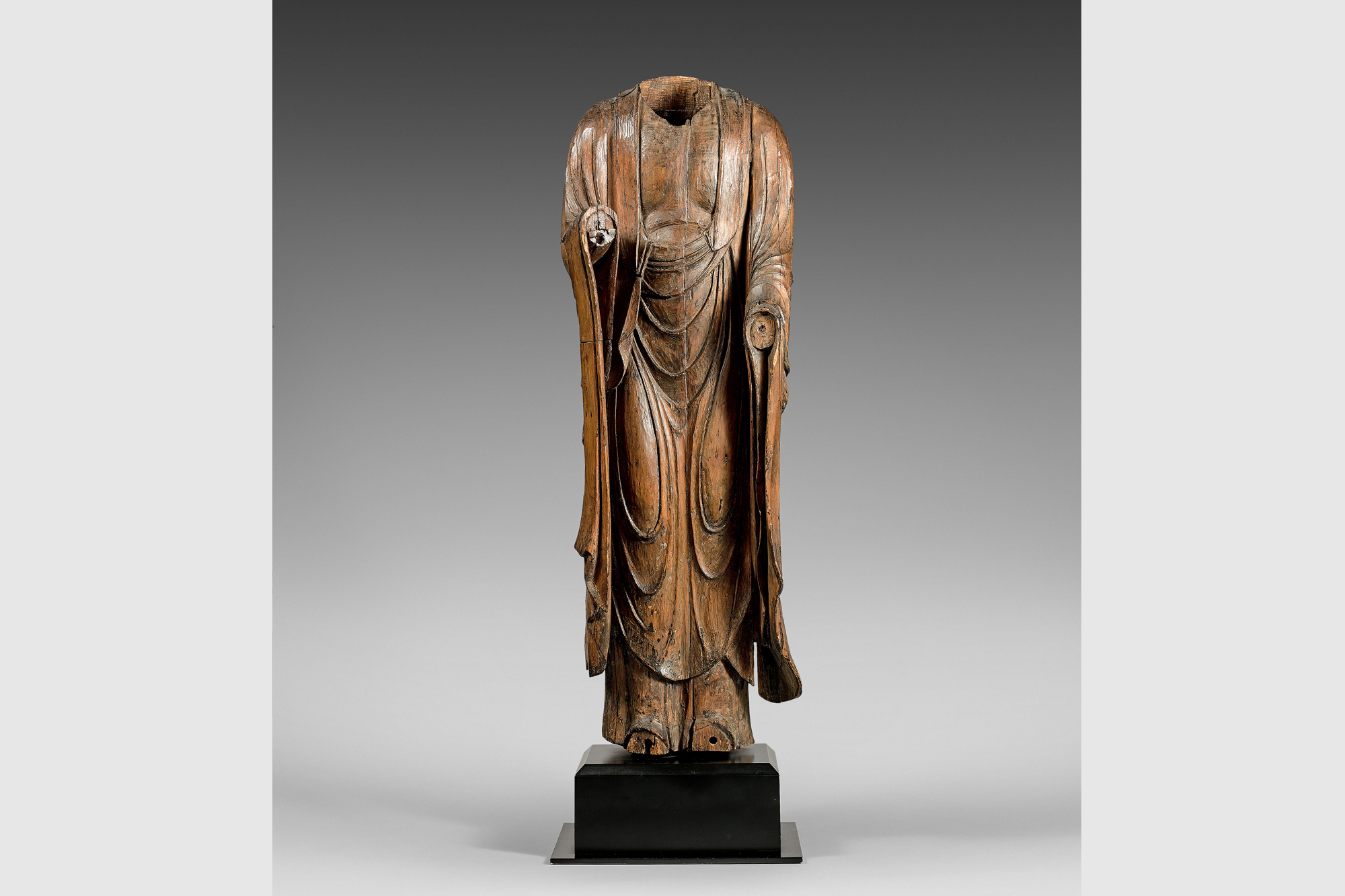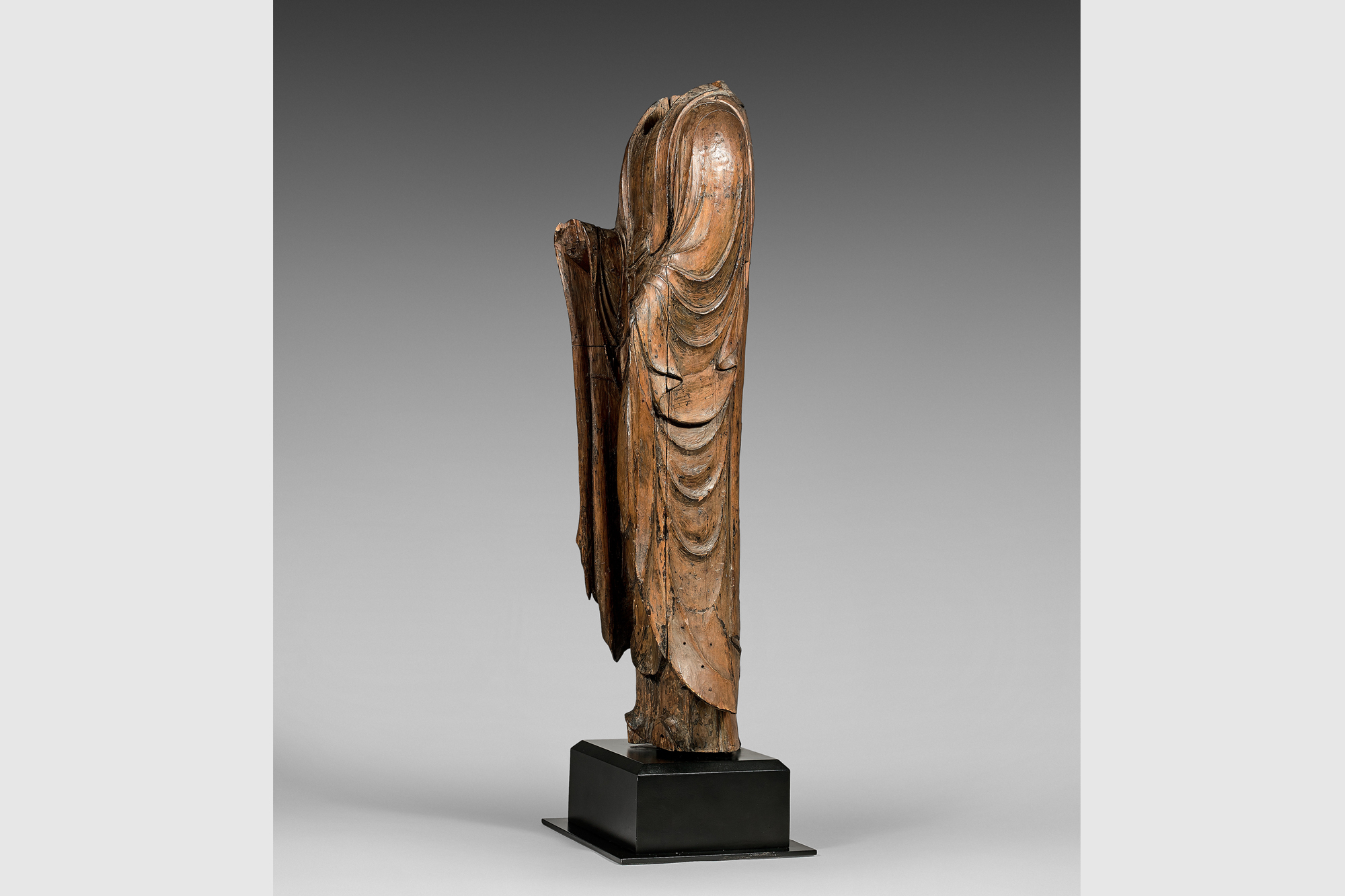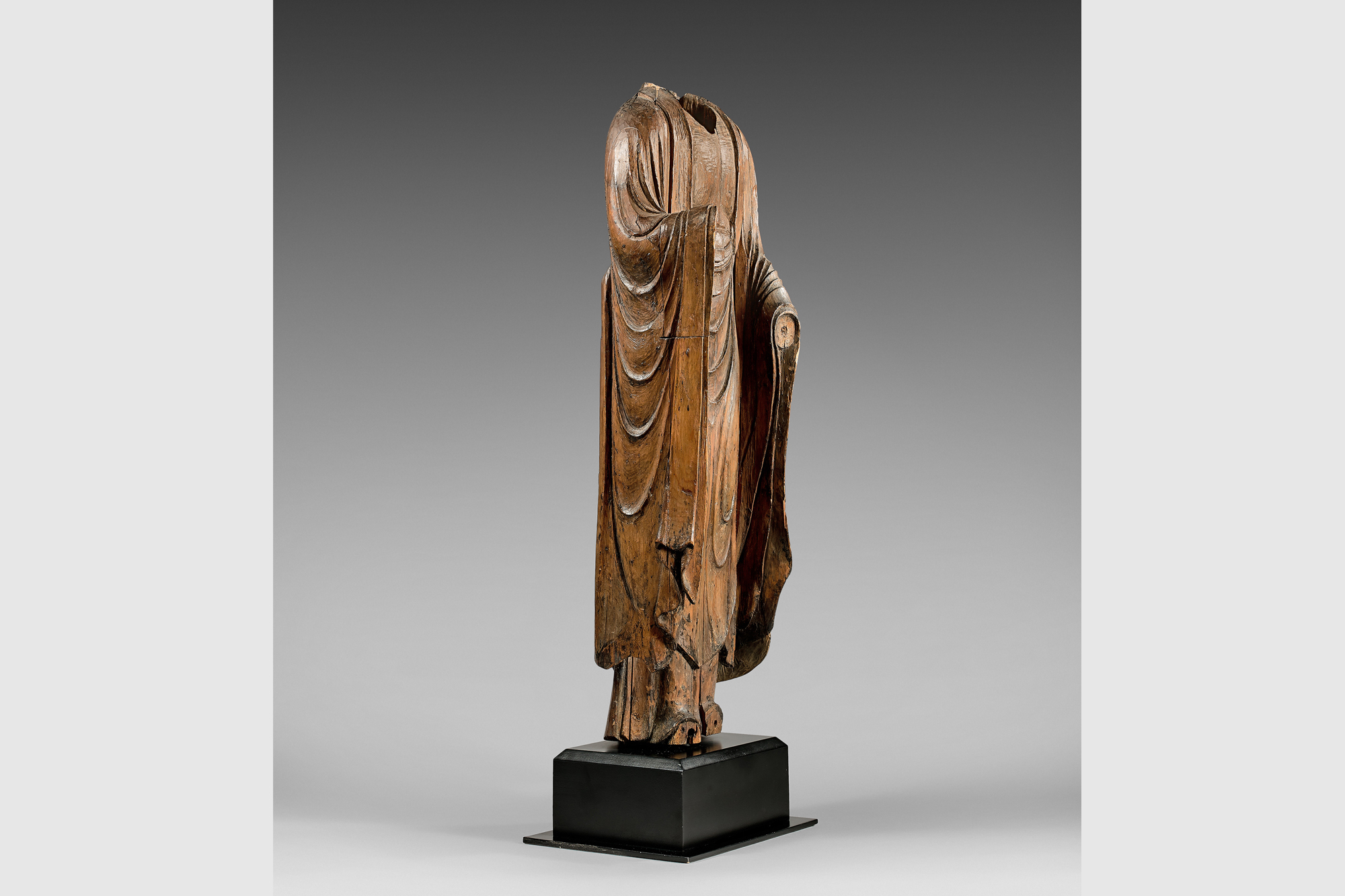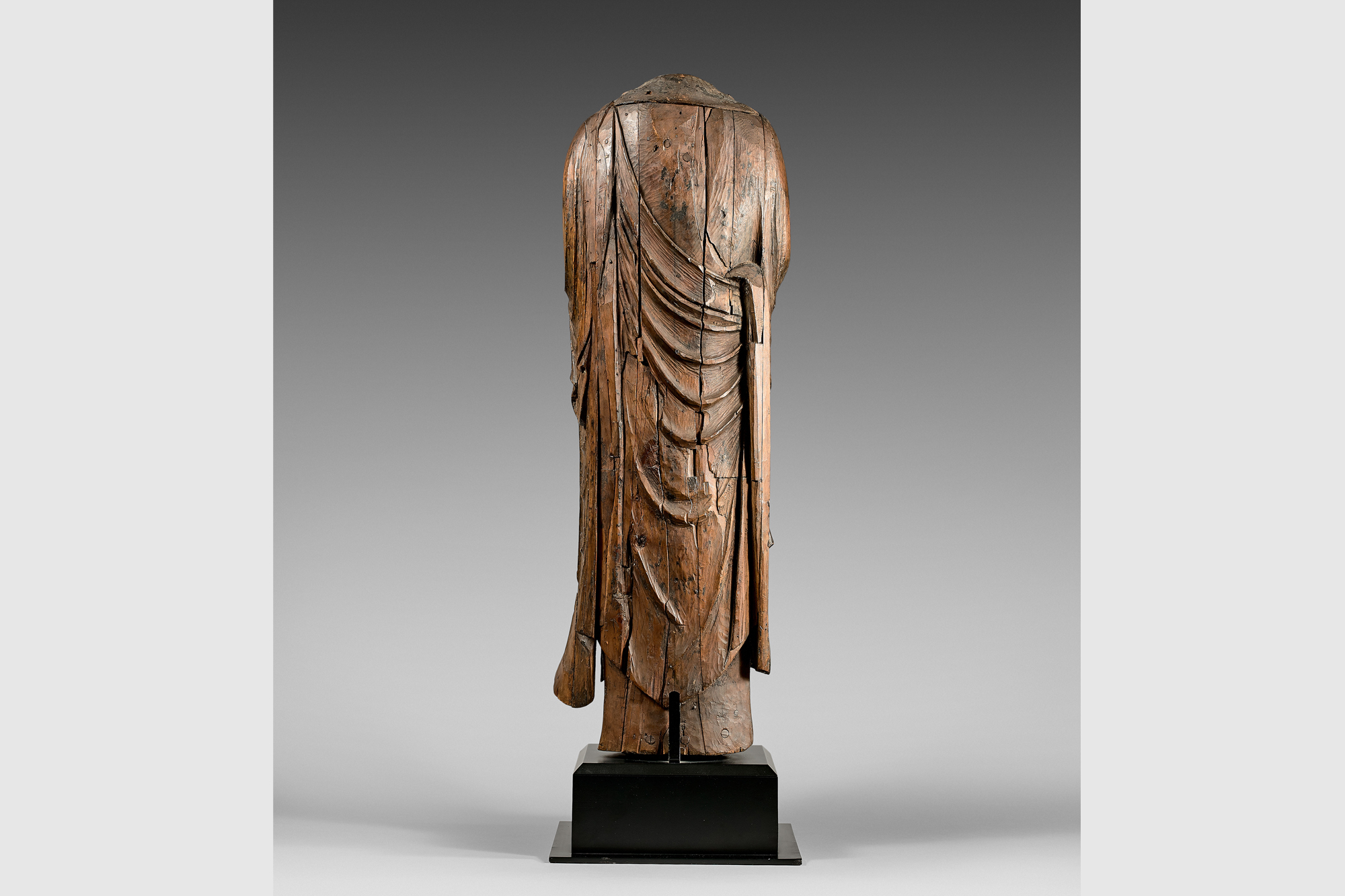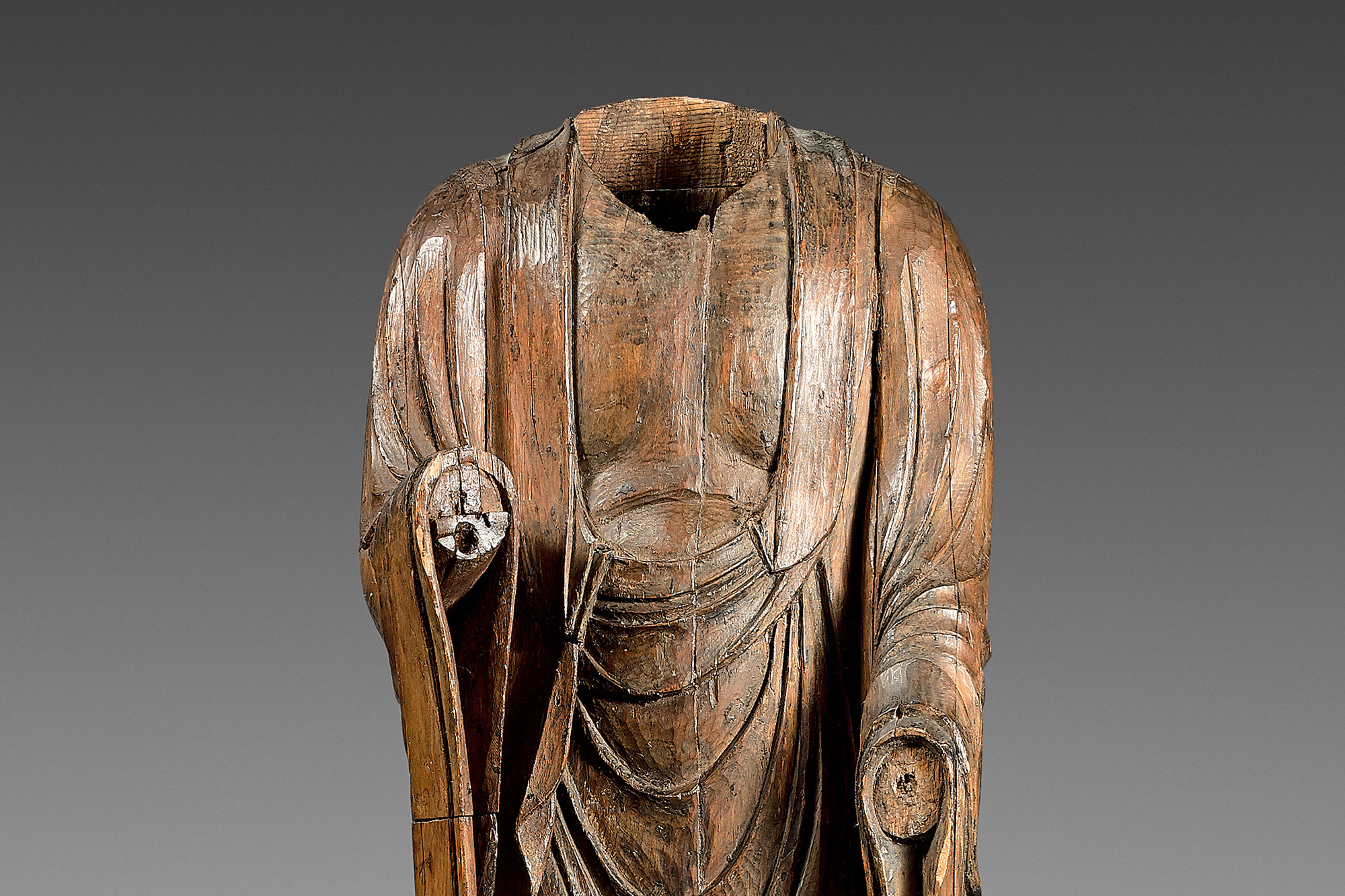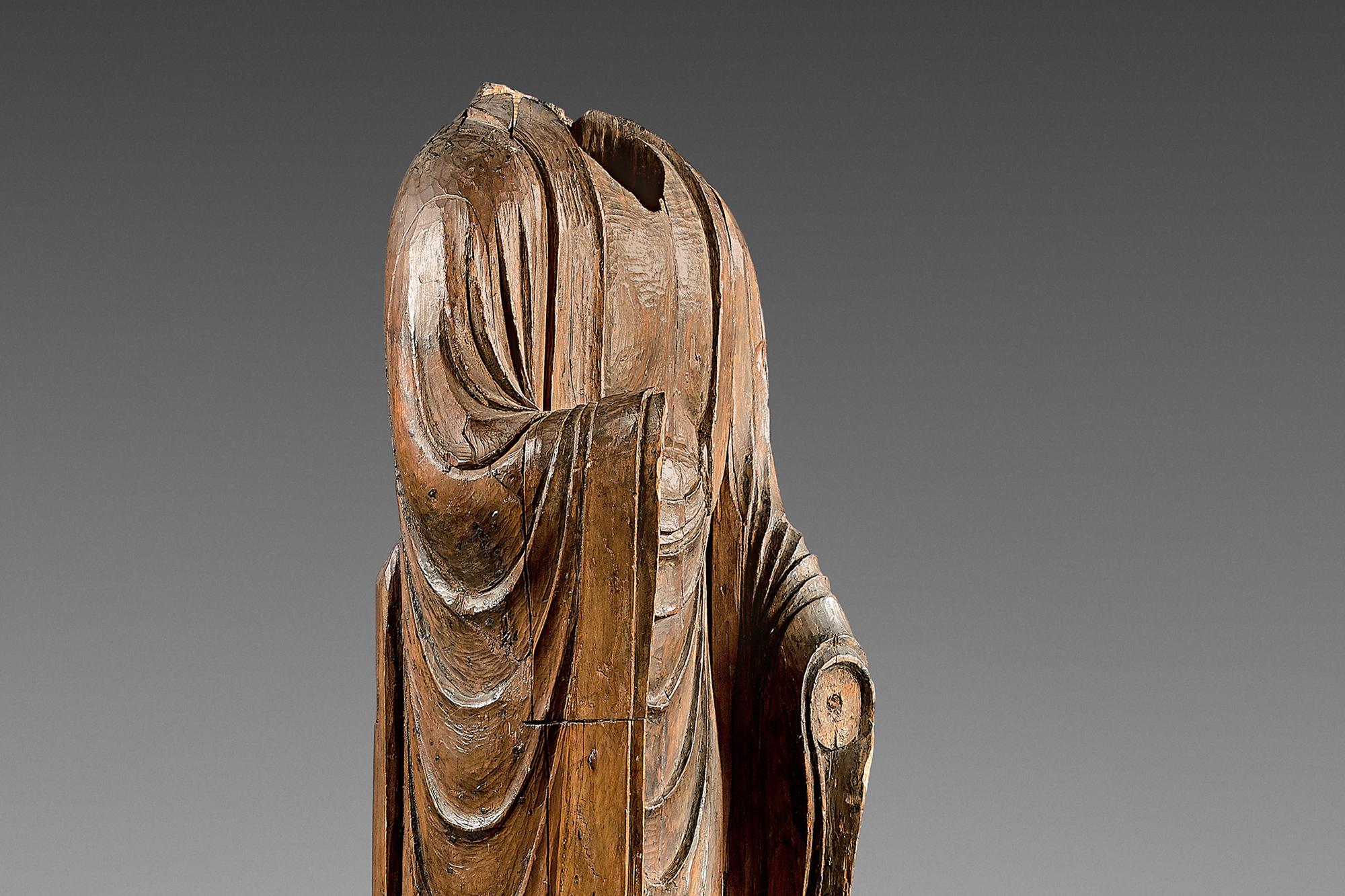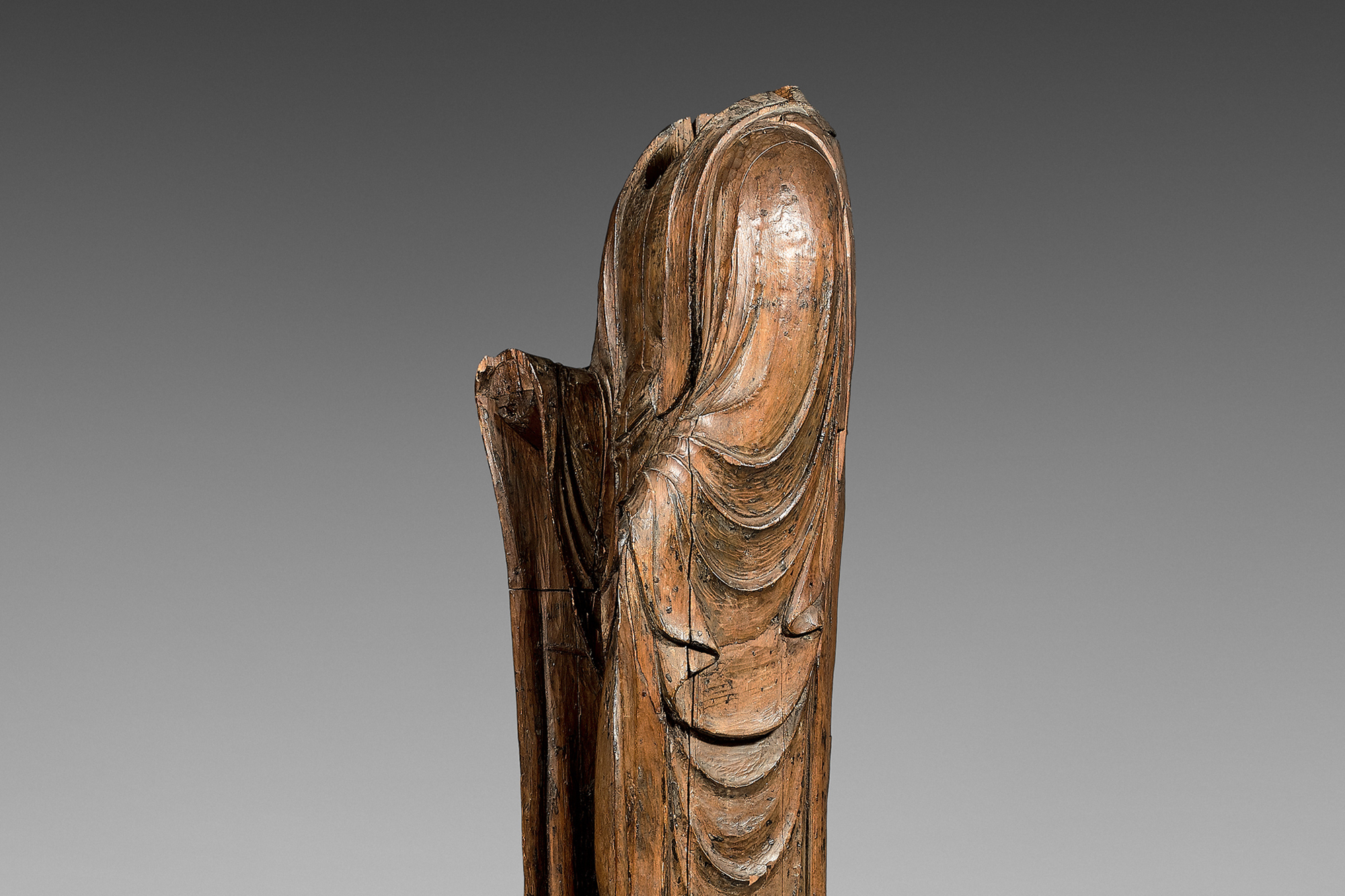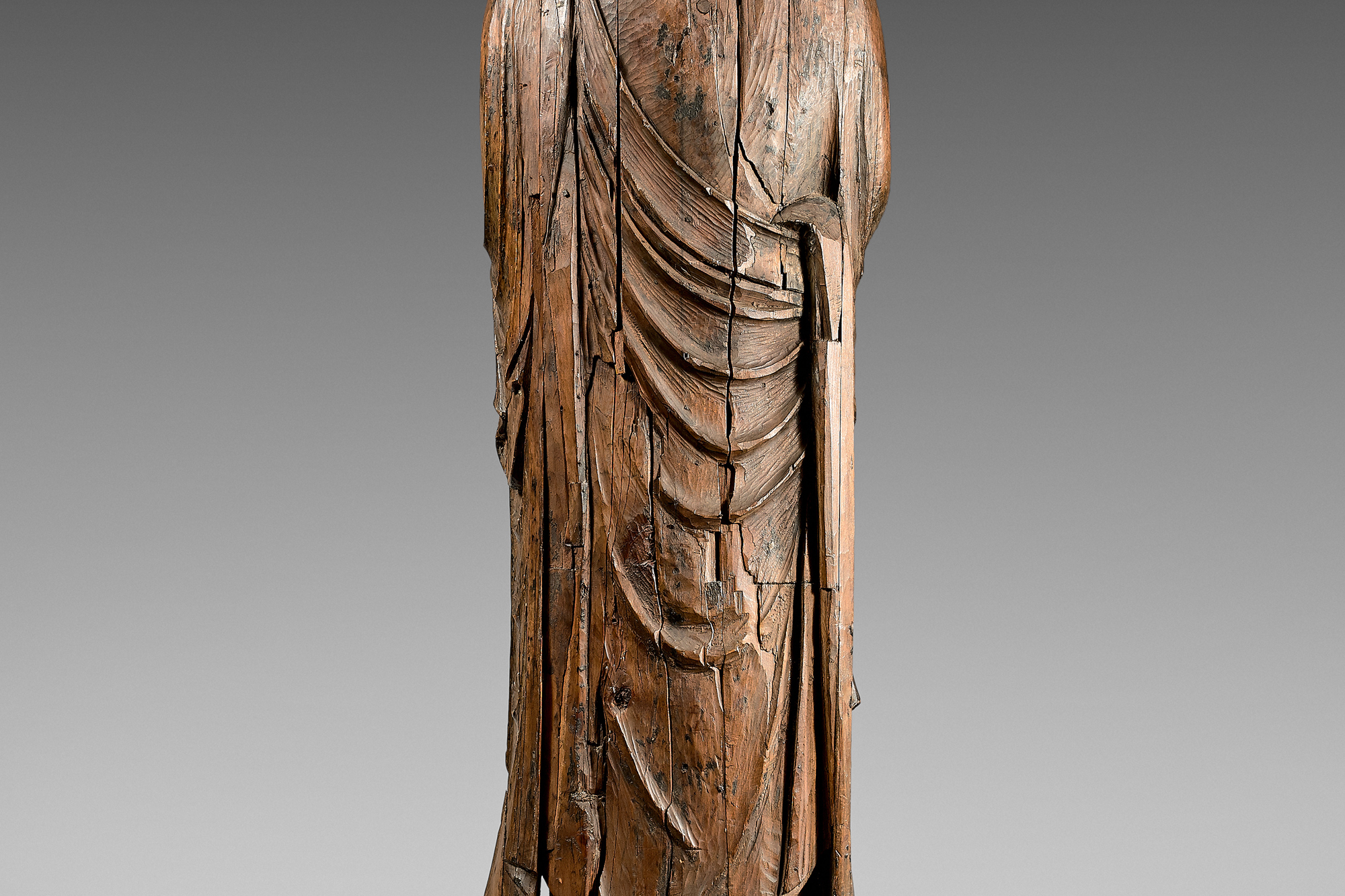 Period
Japan. Heian period, c.11th century
Condition
Ancient restorations
Description
The Buddha is standing in the monastic robe. The characteristic wet folds of the garment, adheres perfectly to the shape of the body. Japanese Buddhas of this quality, age and size are very rare on the market.
The Heian period (794-1185) represents, along with the Nara period which precedes it, the golden age of Buddhist statuary in Japan.  Mostly made of wood, a certain number of sculptures have come down to us thanks to the preservation offered by temples and monasteries, despite the numerous fires and natural disasters that the country has come across.
*A Carbon 14 dating confirms the age of the sculpture.
Provenance:
*US collection, 2005-2015
*French Collection, 2015-2020.