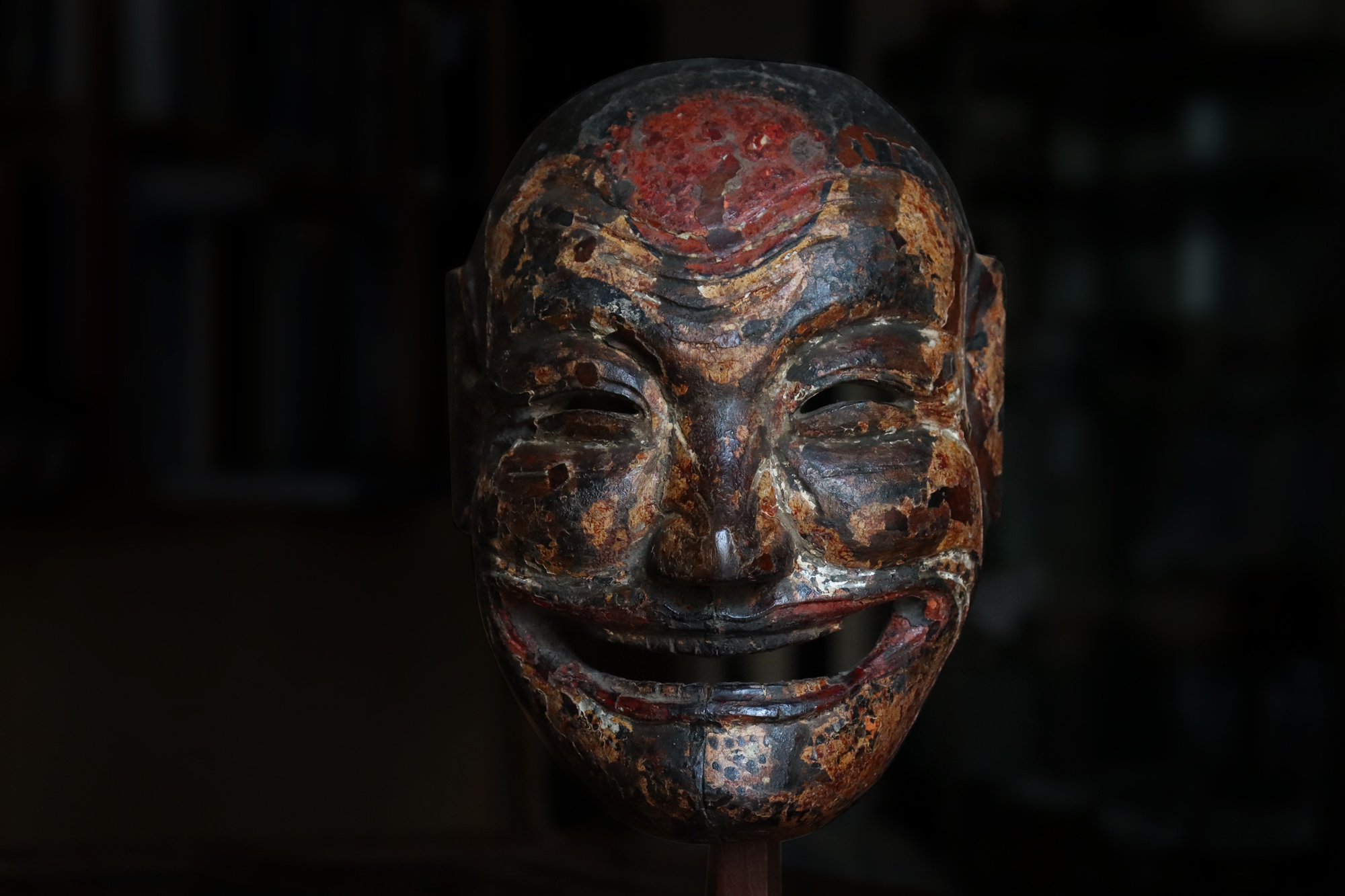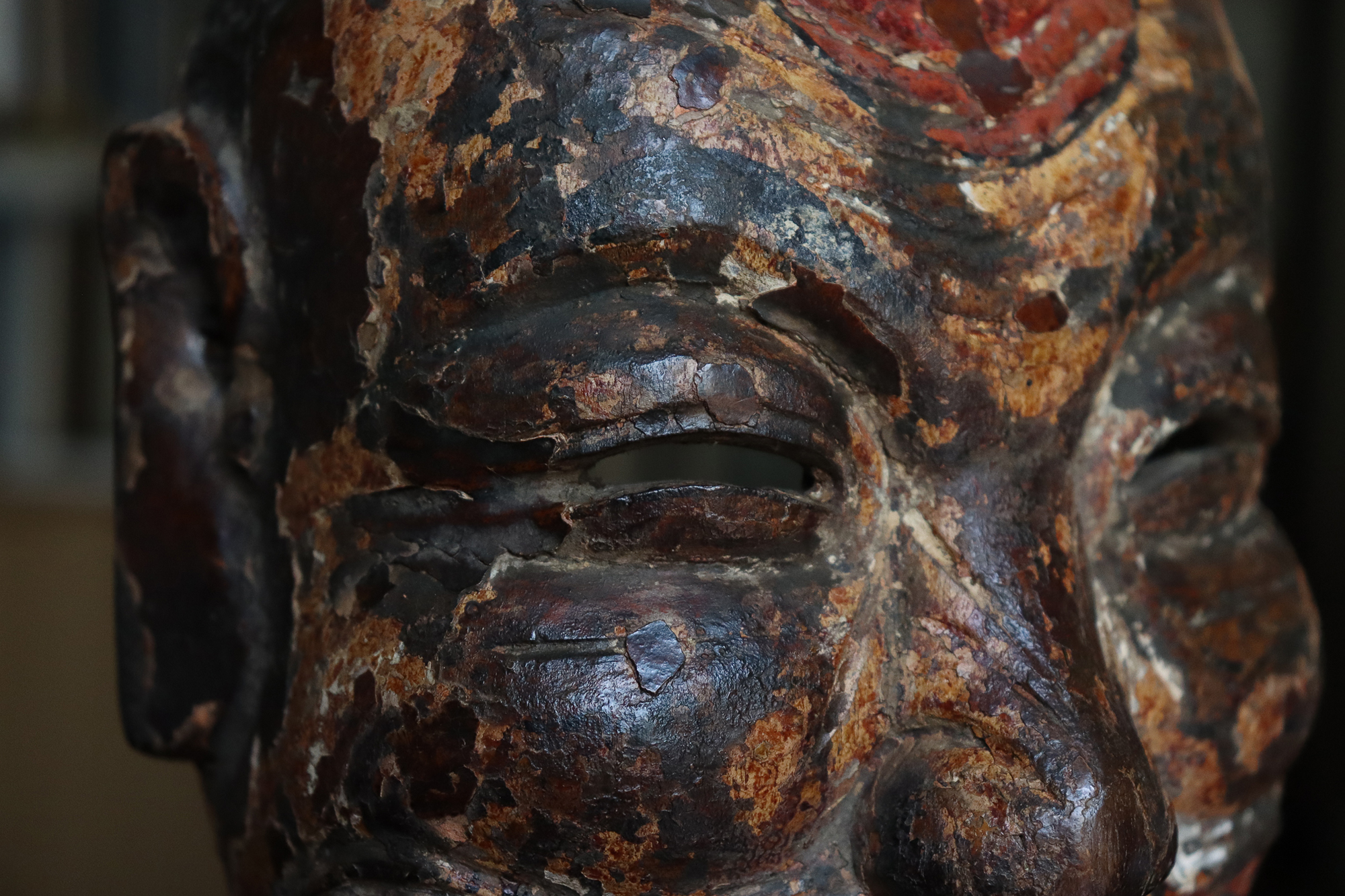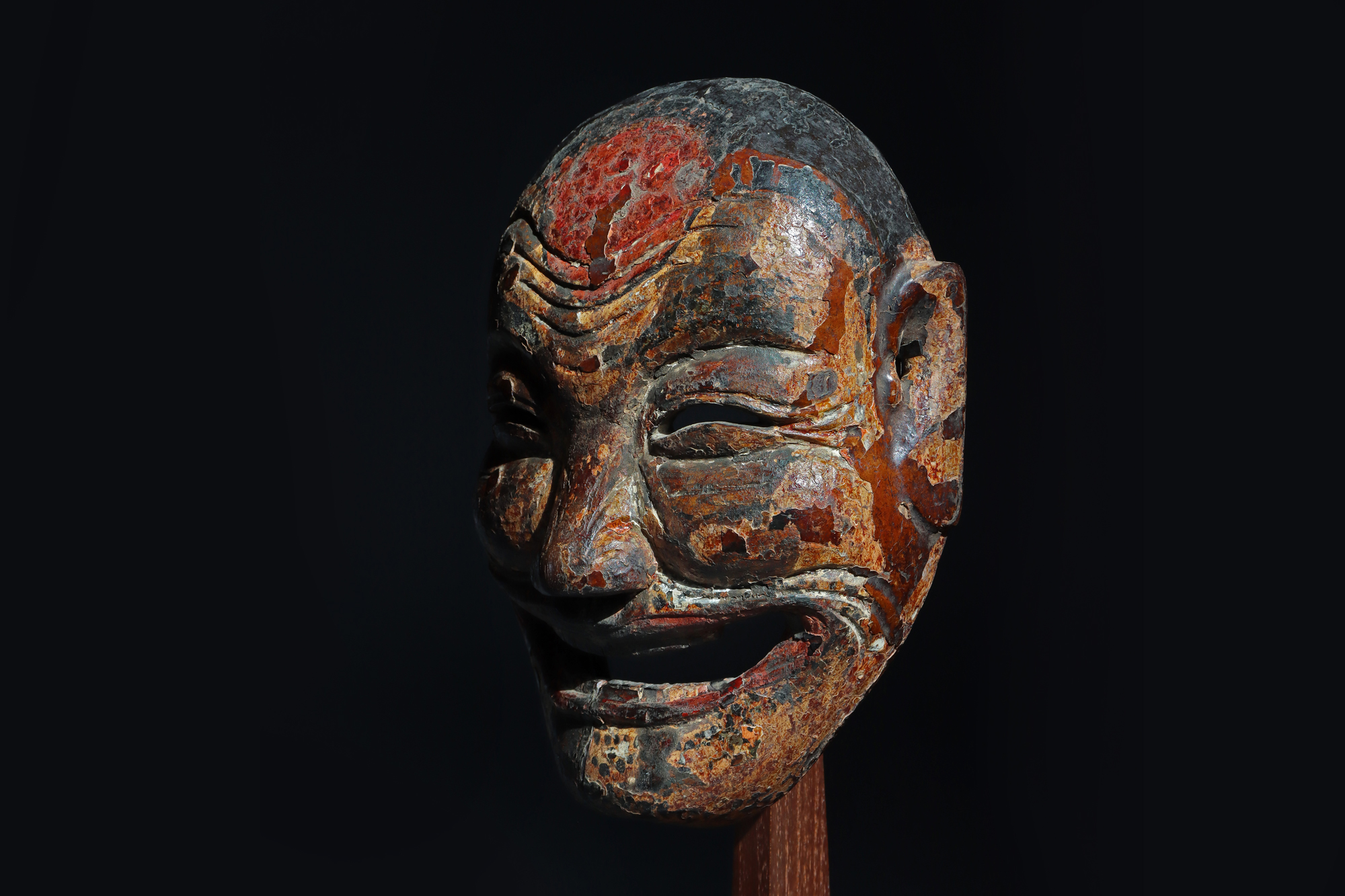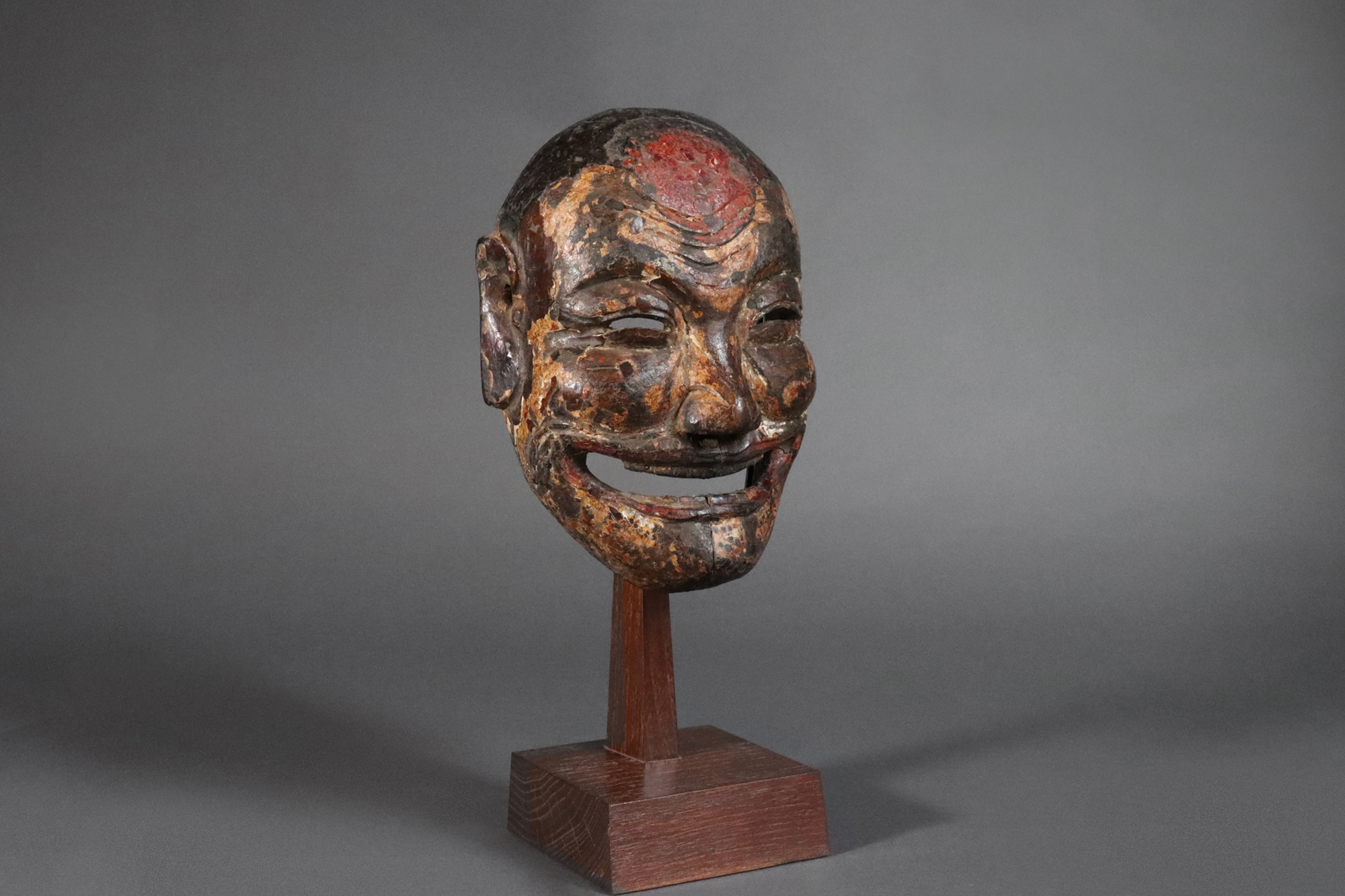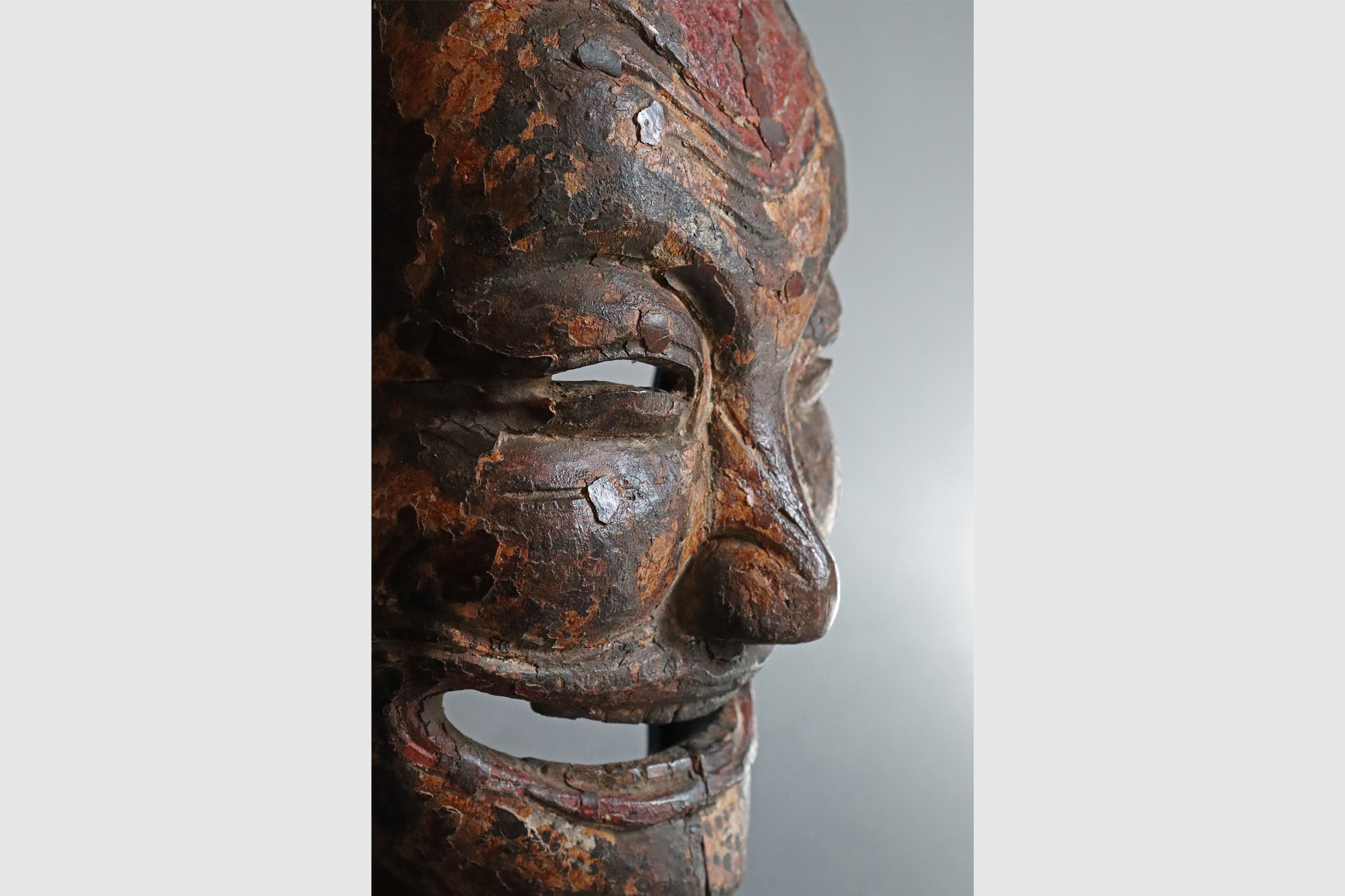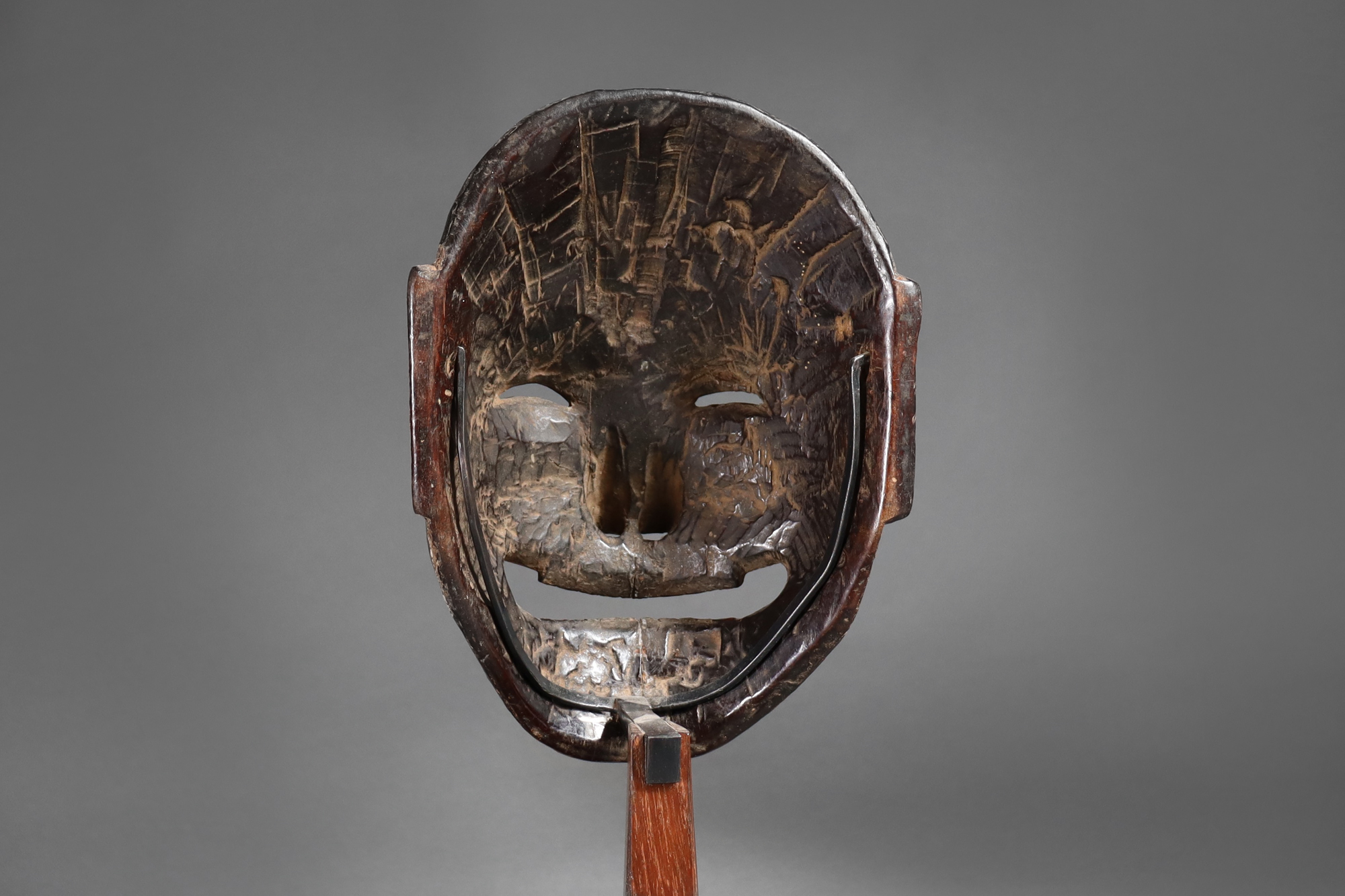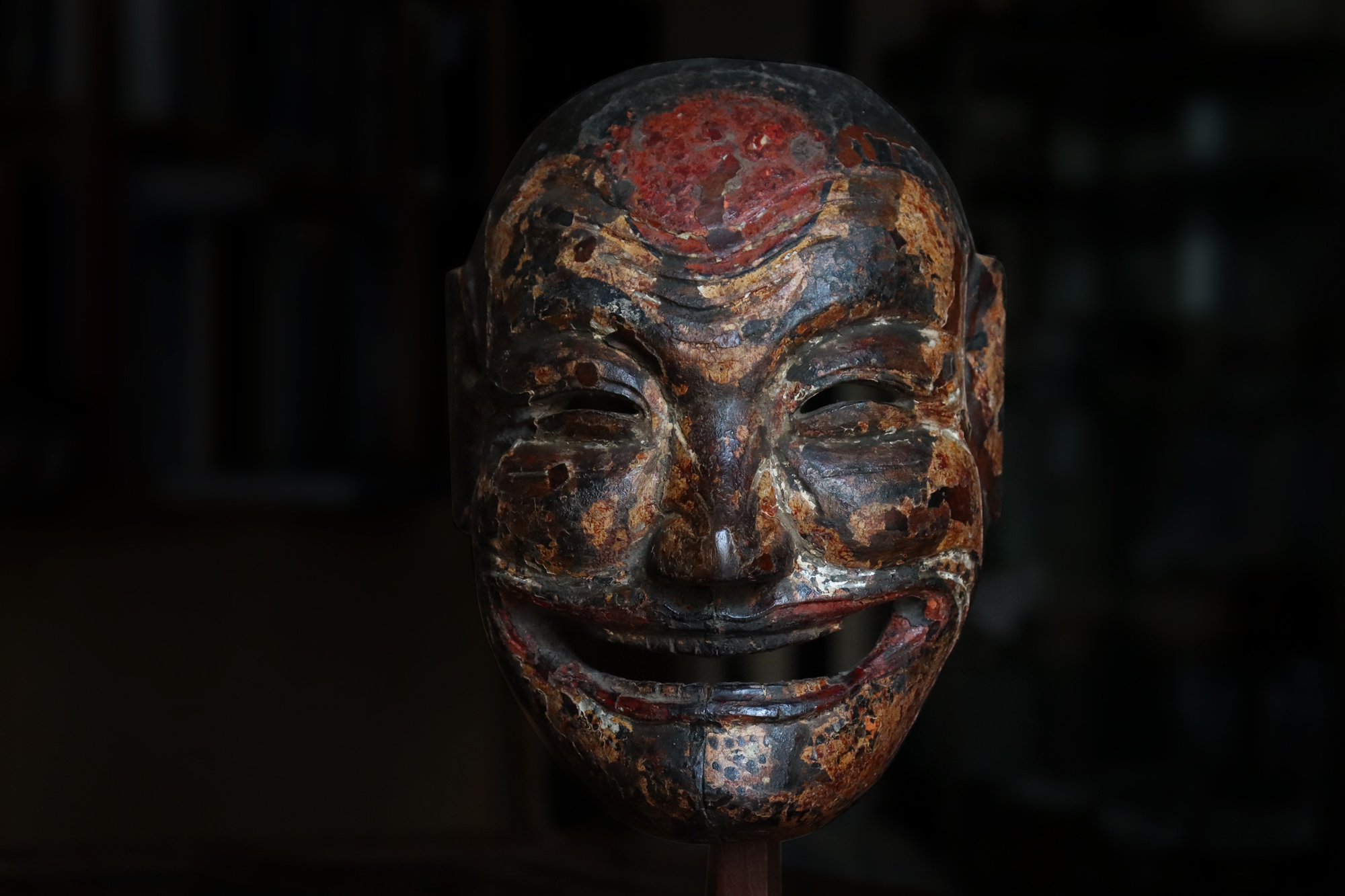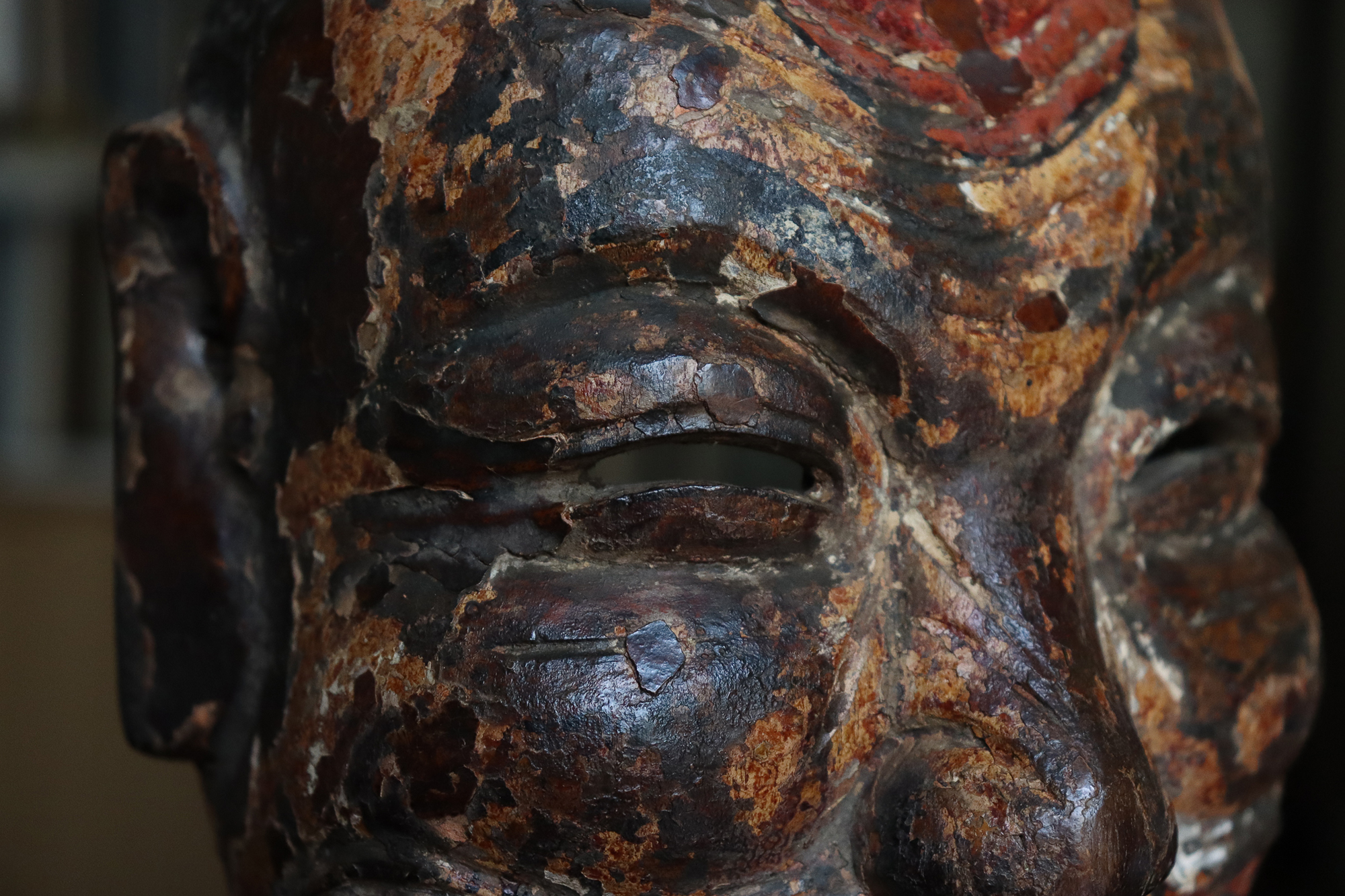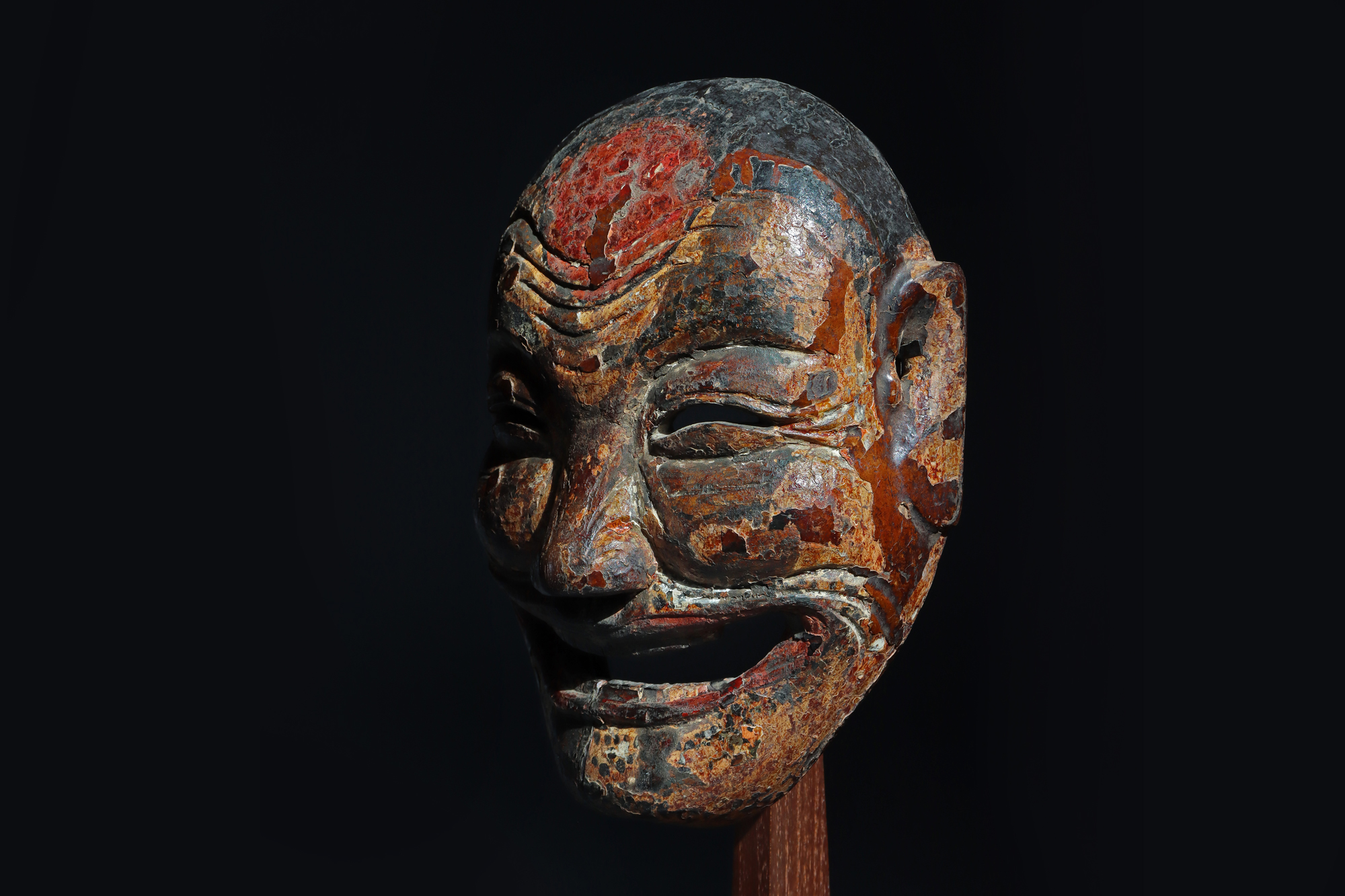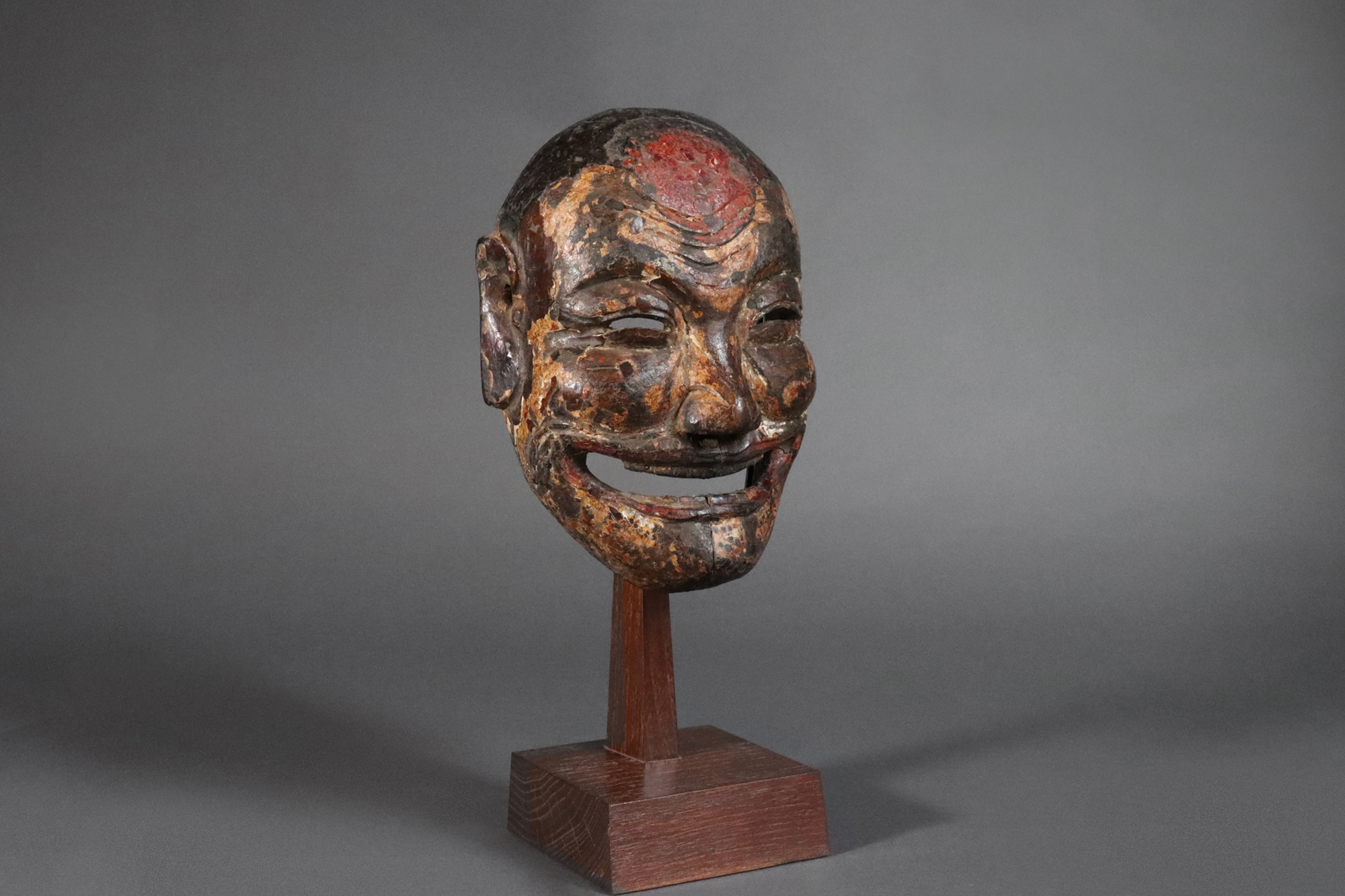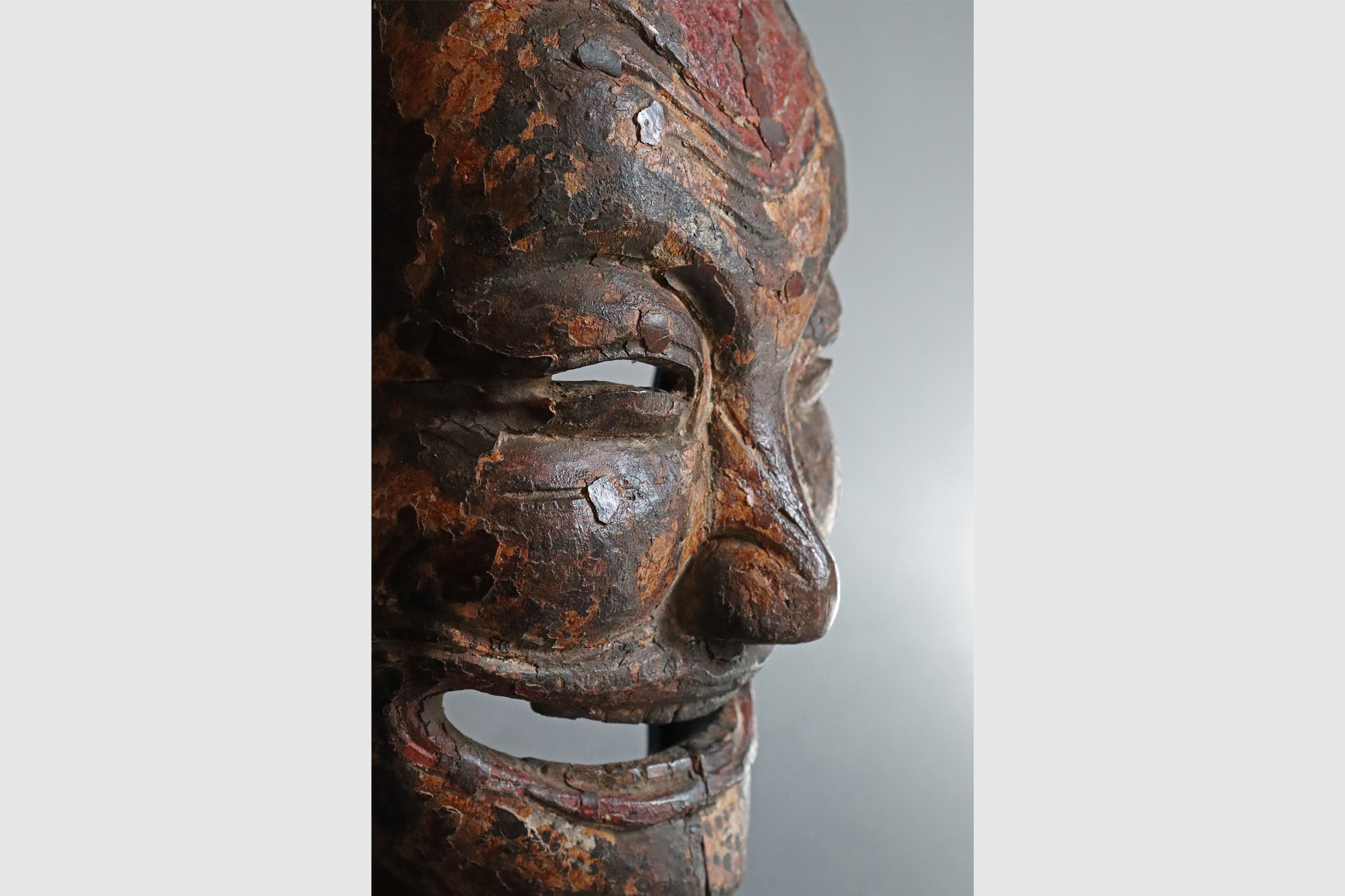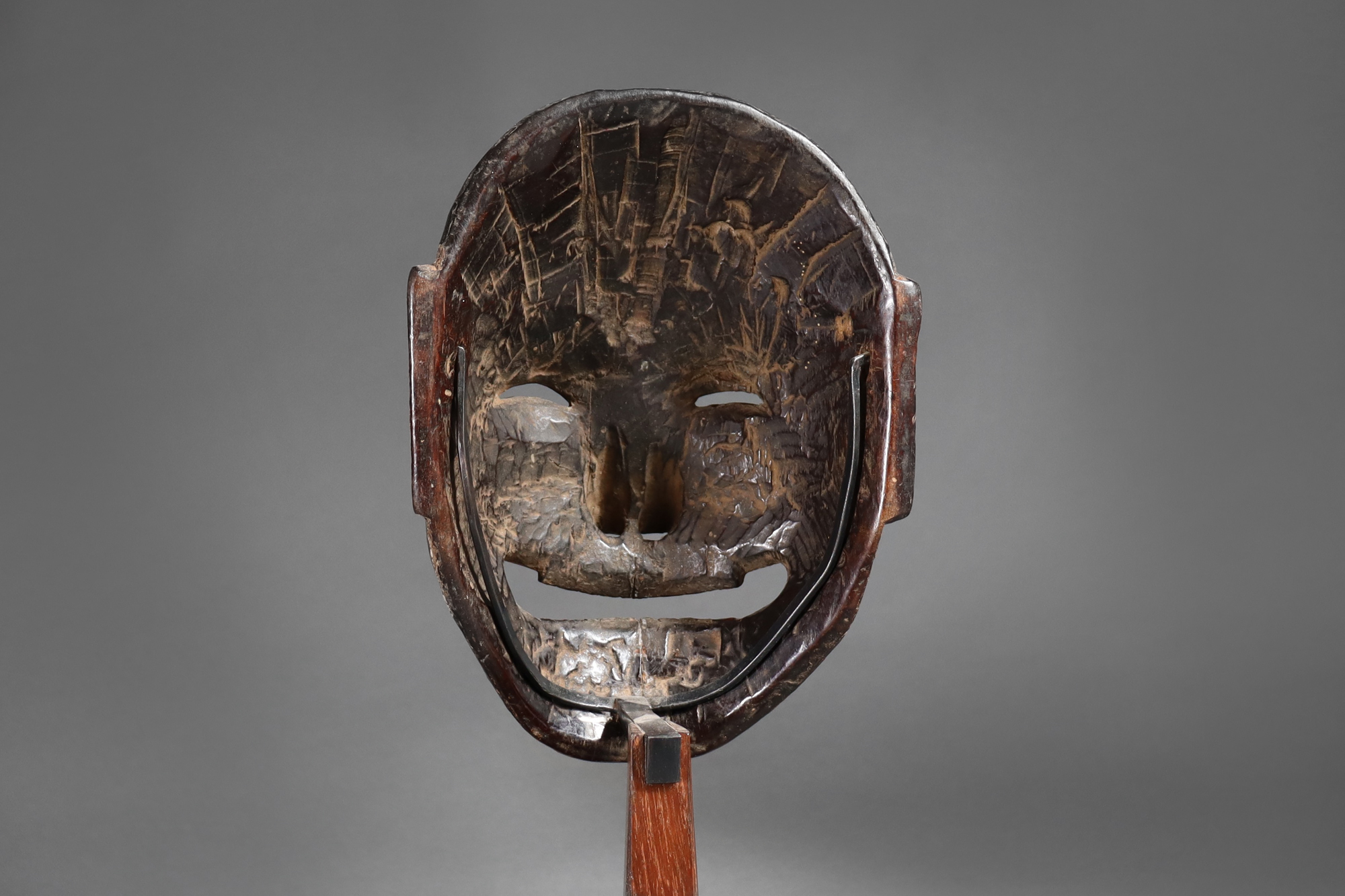 Period
China, Guizhou. 18th century or earlier
Materials
Polychrome and lacquered wood
Description
In the folk theatre which comes from the cult of Nuo, Heshang the Buddhist monk, with his crescent moon eyes and his broad grimacing smile, plays a comic role, which through laughter drives out danger and gravity.
This type of mask is worn during the dance known as the « Monk provoking a lion ». Other cultures, notably Nepal and Japan, also have this character of a laughing monk who nevertheless plays a different role.
Many thanks to Philippe Fatin for his deep field knowledge and kind availability.
Reference:
Yves Créhalet, Le Masque de la Chine, P.48, 49, 133, 135, 137, 139 Actes Sud, 2007.