Head of Buddha
Thailand. Sukhothai, 15th century
Description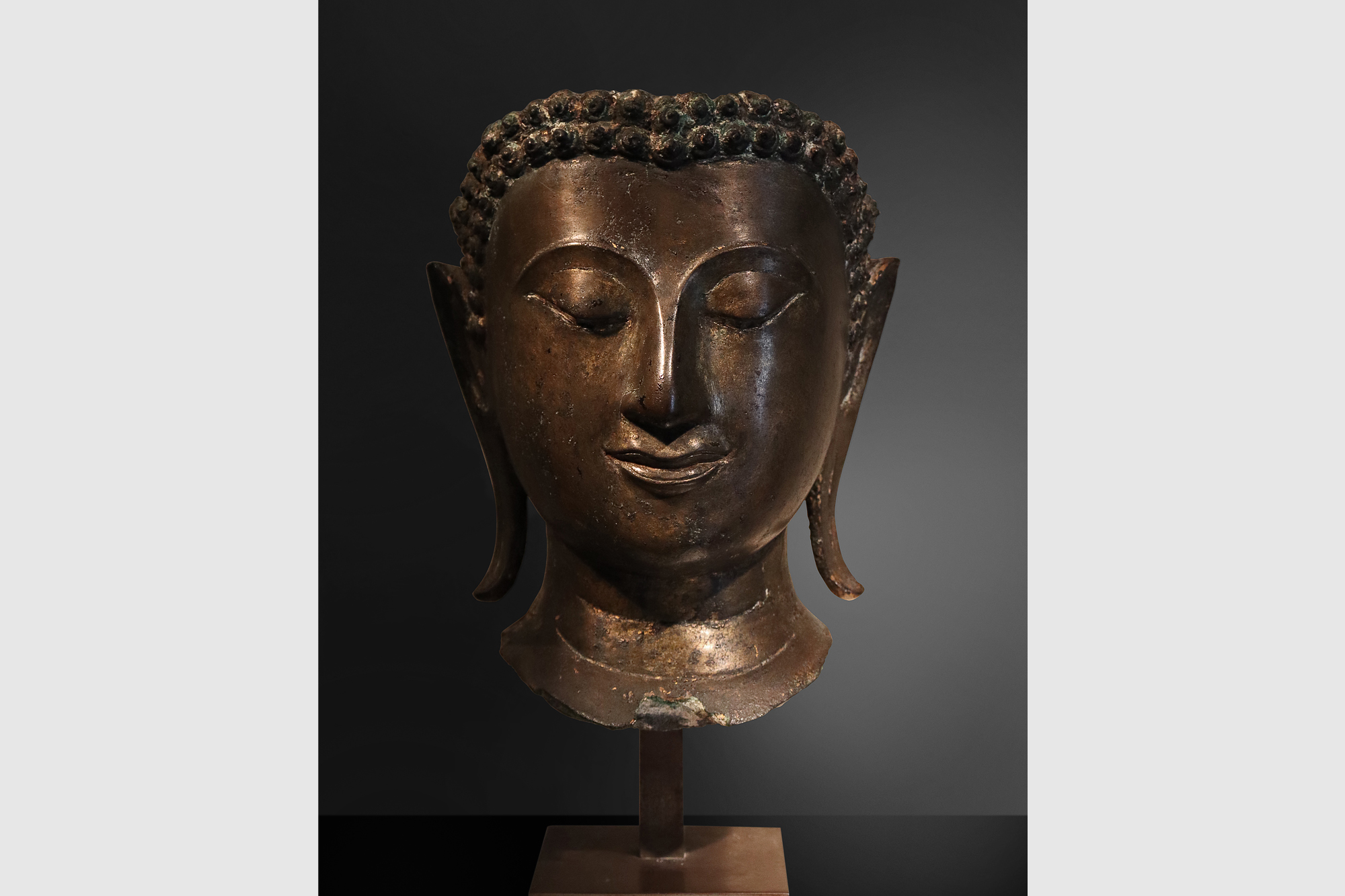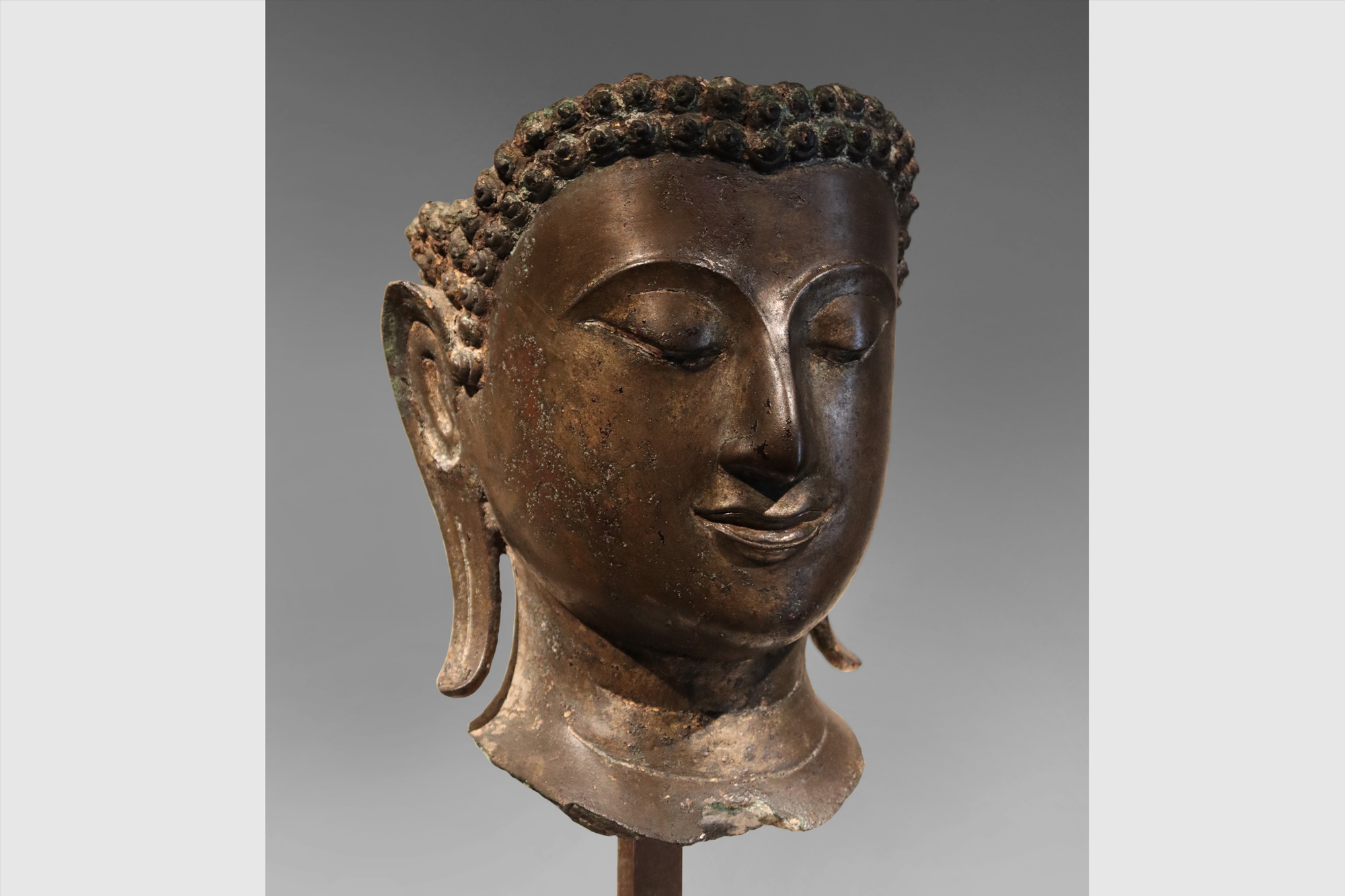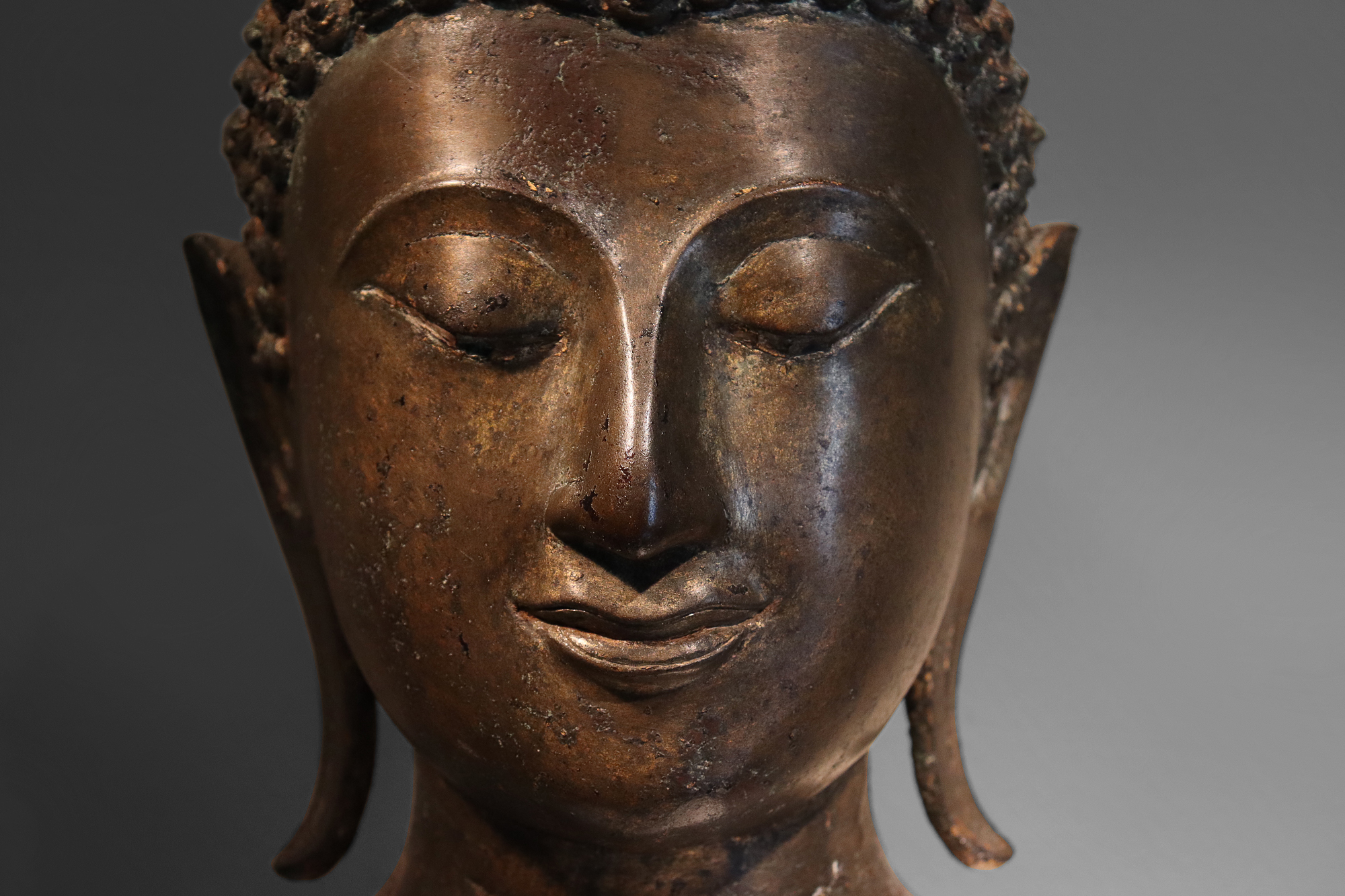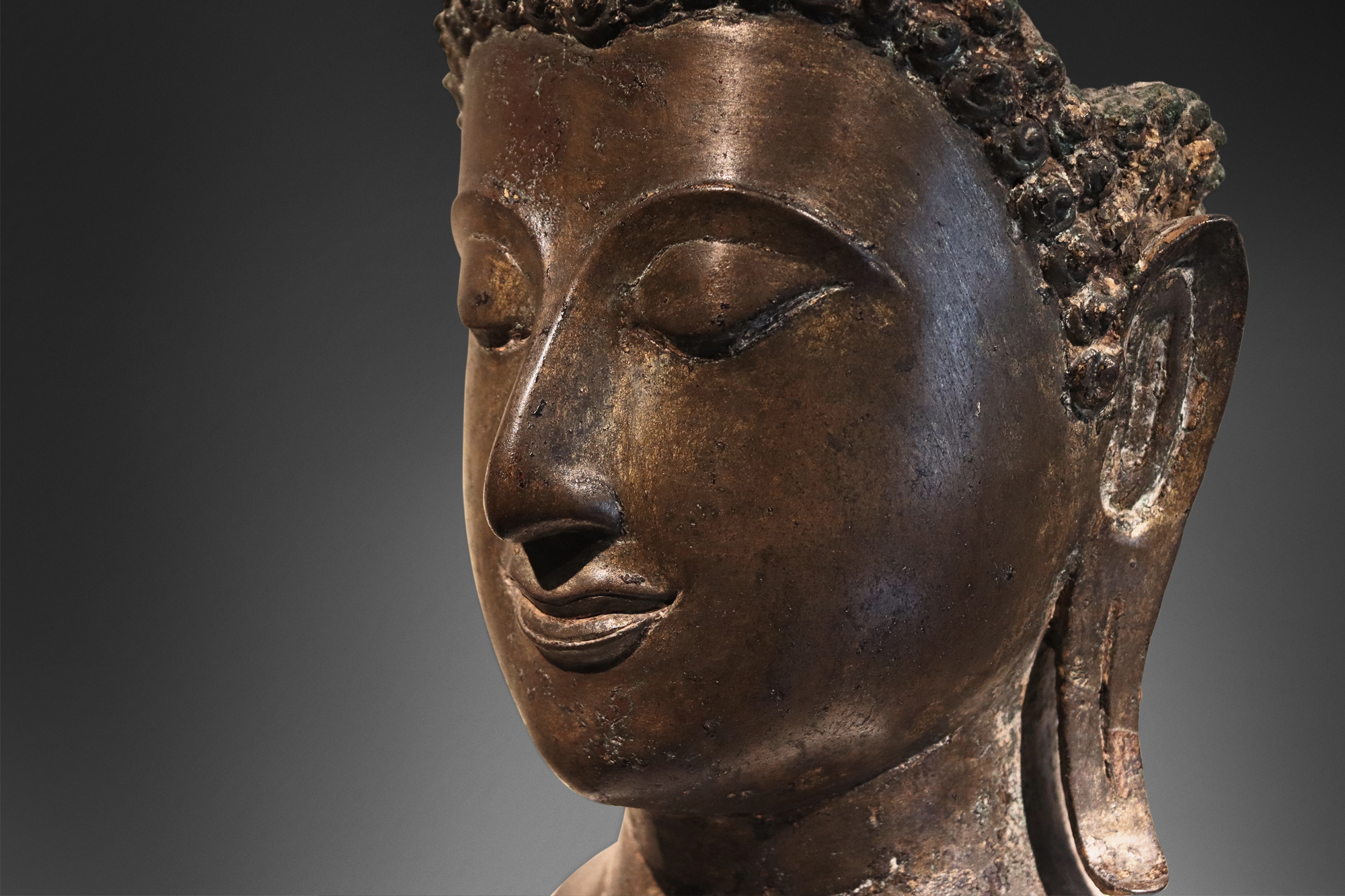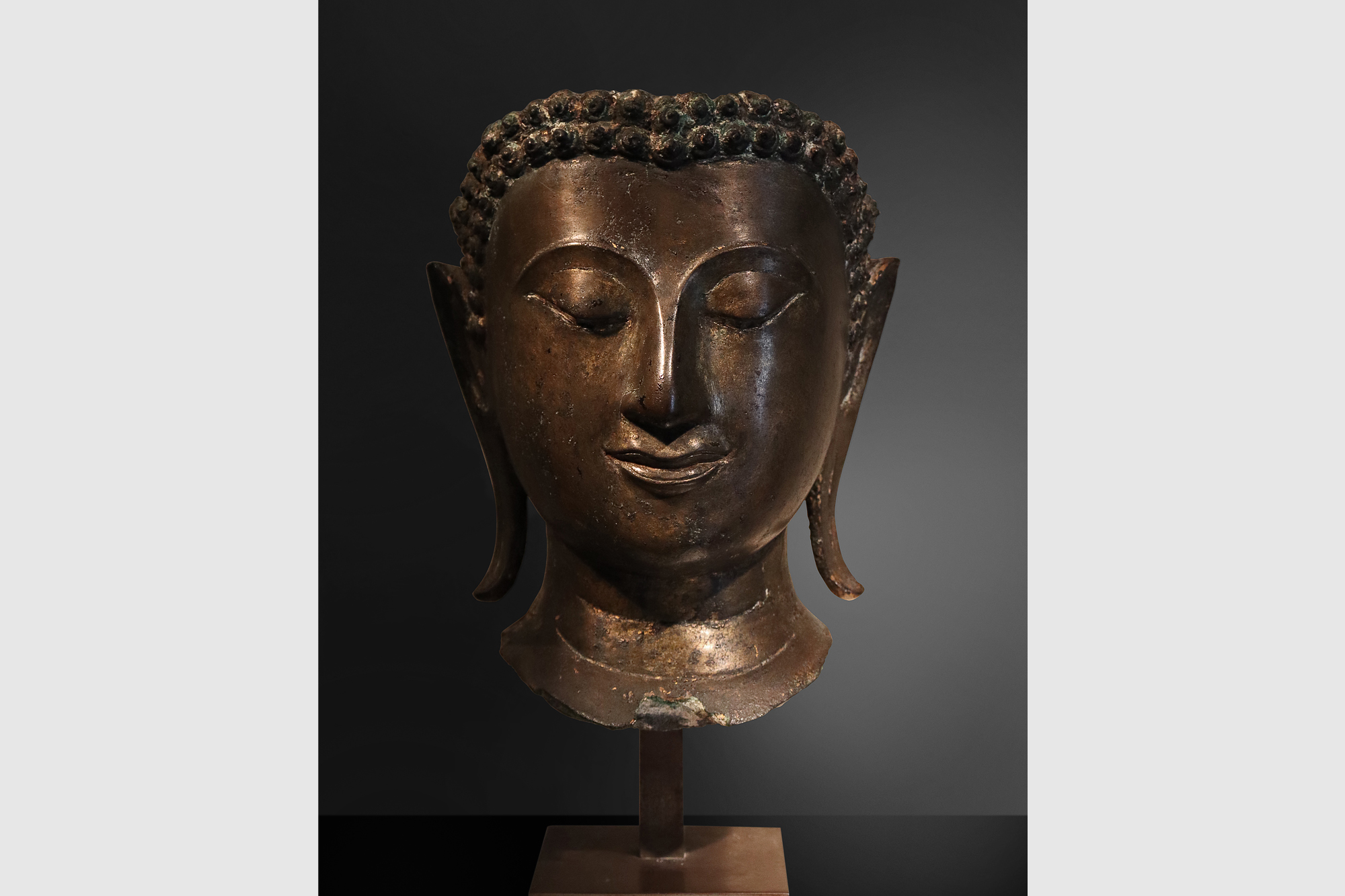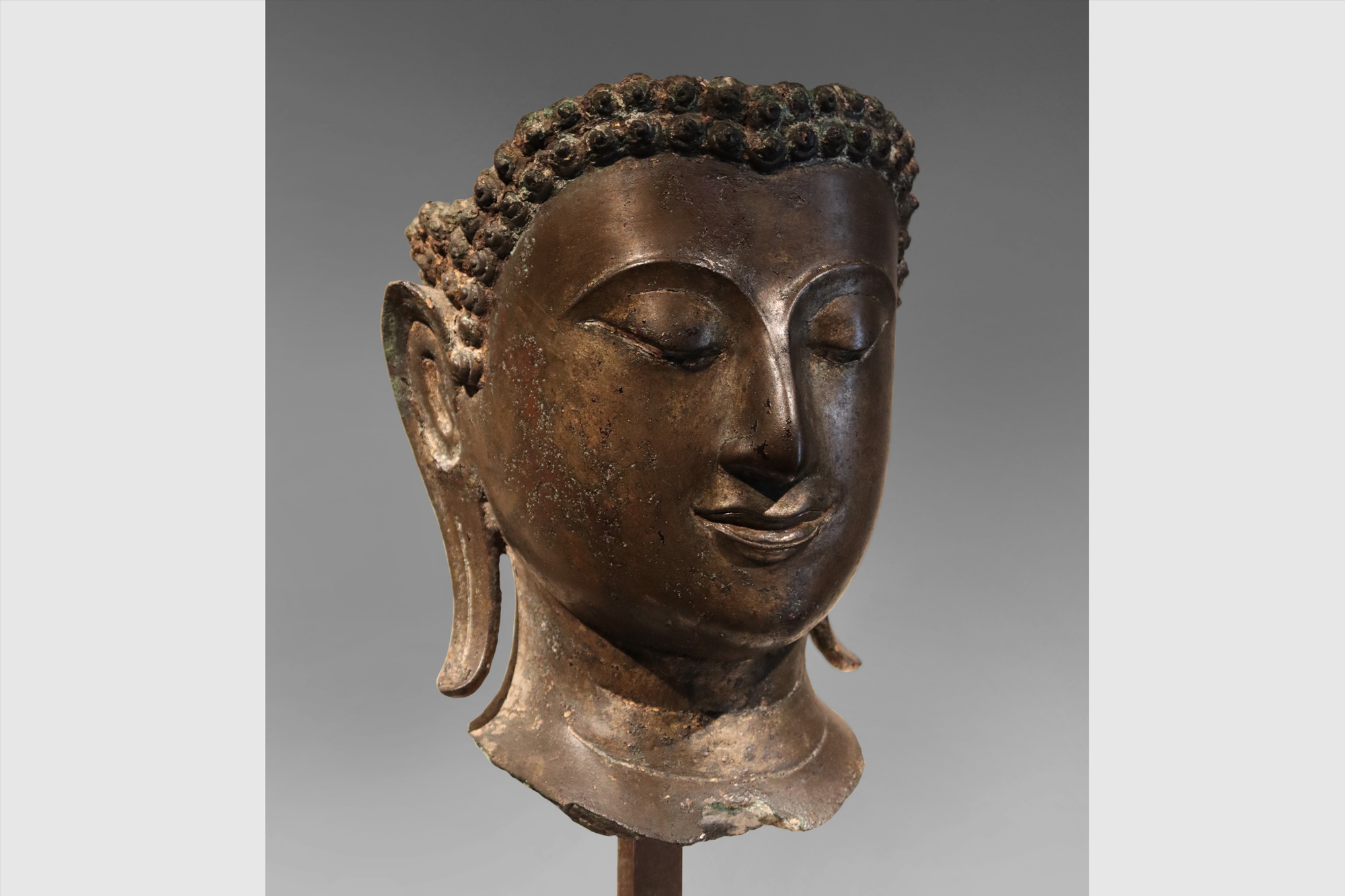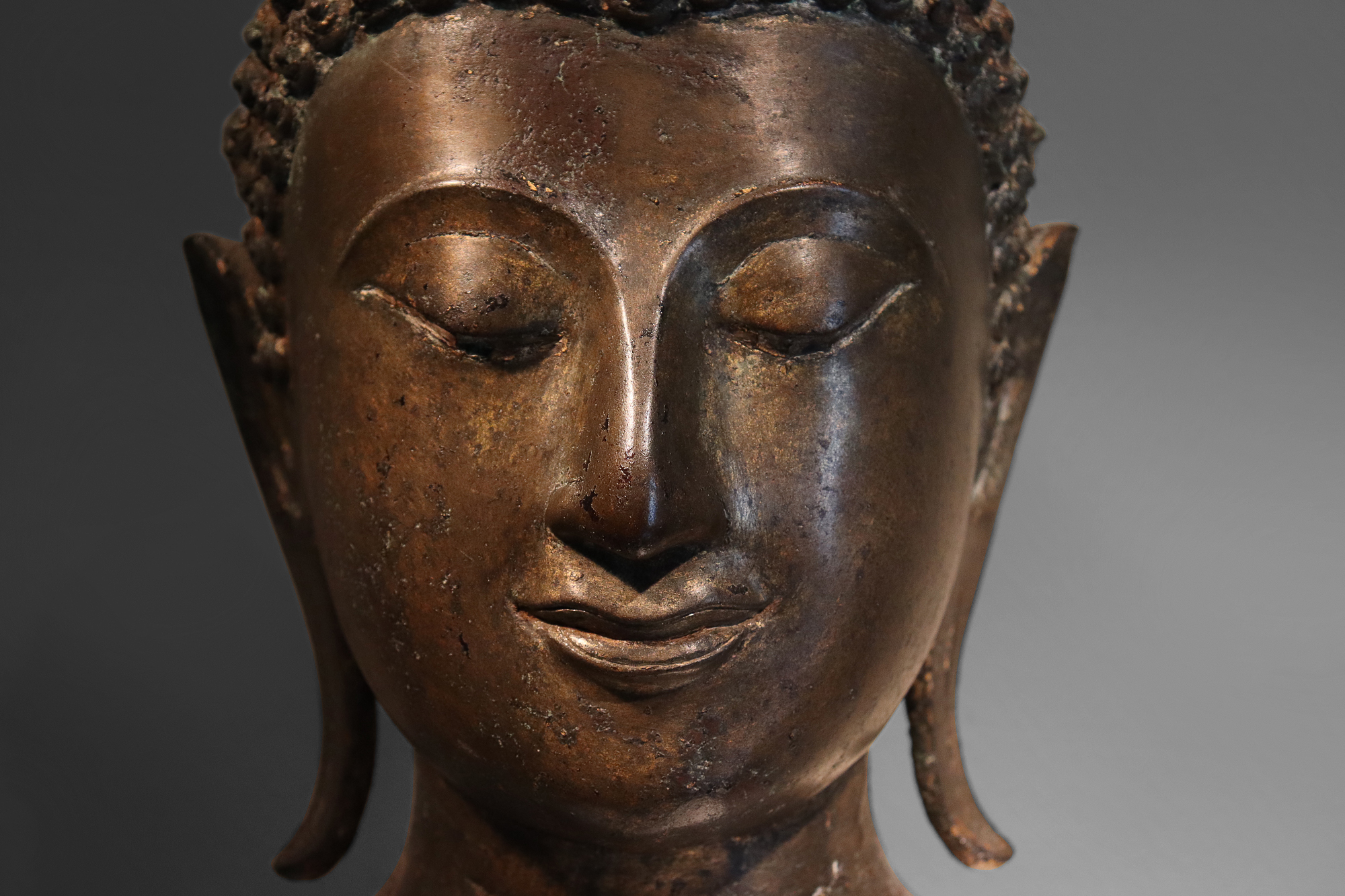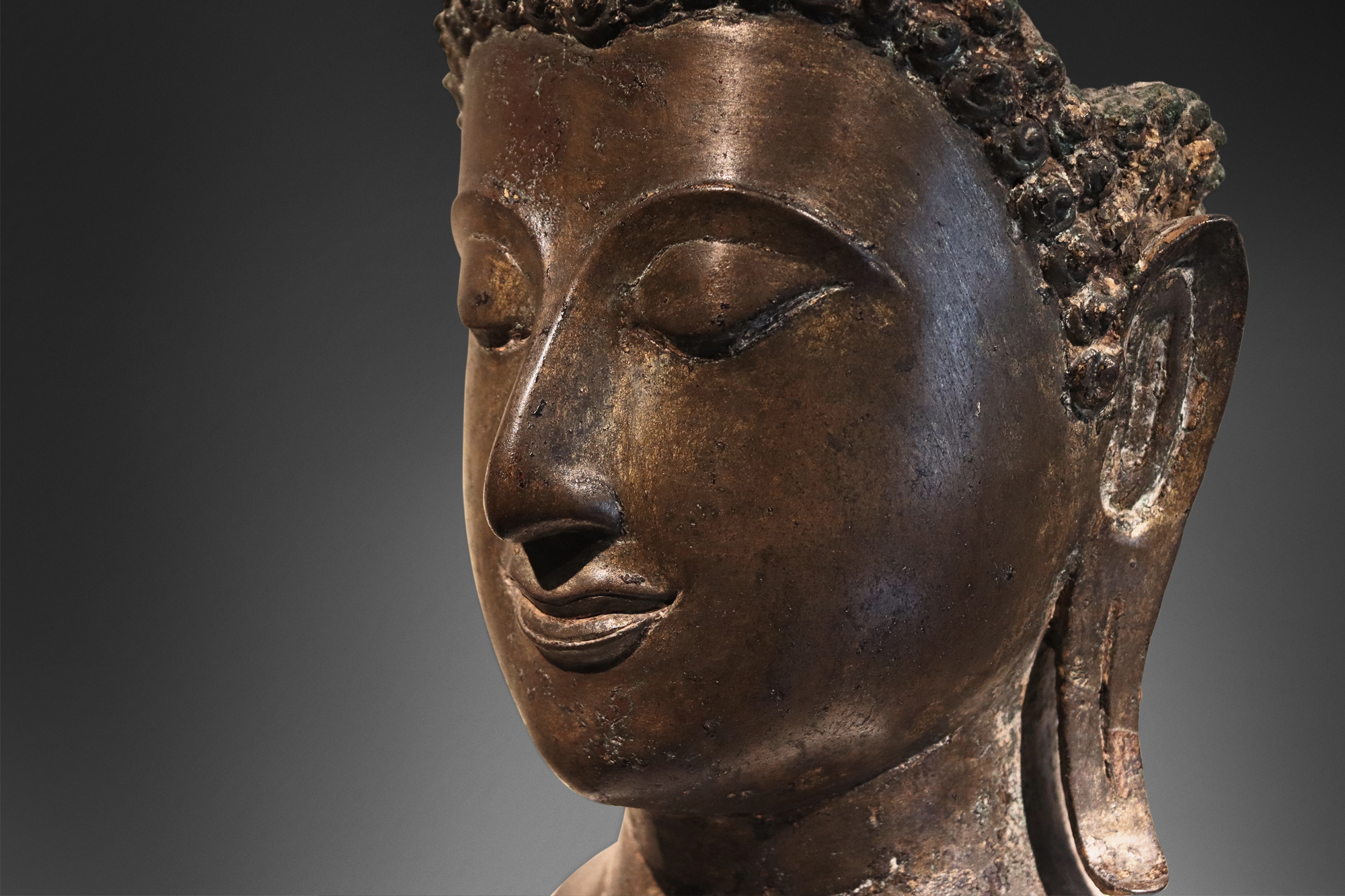 Period
Thailand. Sukhothai kingdom, 15th century
Materials
Copper alloy with traces of lacquer and gold
Description
The face is inscribed in an oval, the eyes half-closed and the smile slightly sketched. The raised eyebrow arches meet on the bridge of the nose, a characteristic feature of the period. The sculpture was once entirely lacquered and gilded.
Considered as the first autonomous Thai Buddhist art, free from external influences, the art of Sukhothai, highly prized by connoisseurs, embodies in the imagination what we expect from Siamese sculpture. With the schools of the north of the country, the kingdom of Lanna and Chieng Sen, Thailand has offered Buddhist sculpture an original and spiritual achievement.
Document: Expertise written circa 1970-1980 by Josette Schulmann confirming the dating.
References:
*Woodward Hiram W., The Sacred Sculpture of Thailand, the Alexander B. Griswold collection, The Walters Art Gallery, 1997, p.156 cat. no.157
https://art.thewalters.org/detail/39948/head-of-the-buddha-17/
*Marcel Nies Oriental Art, The Path to Enlightenment, 2013, p.52-53