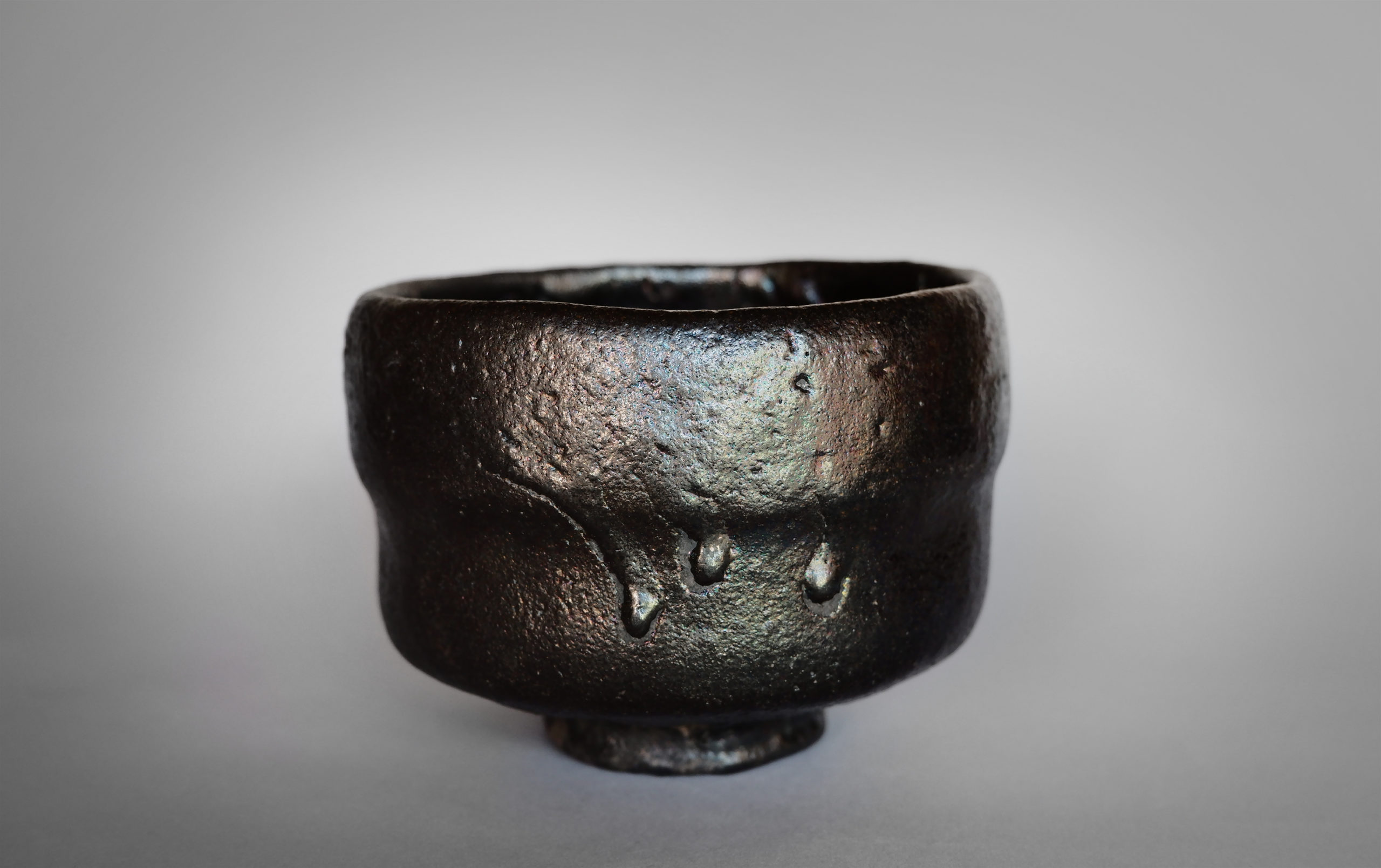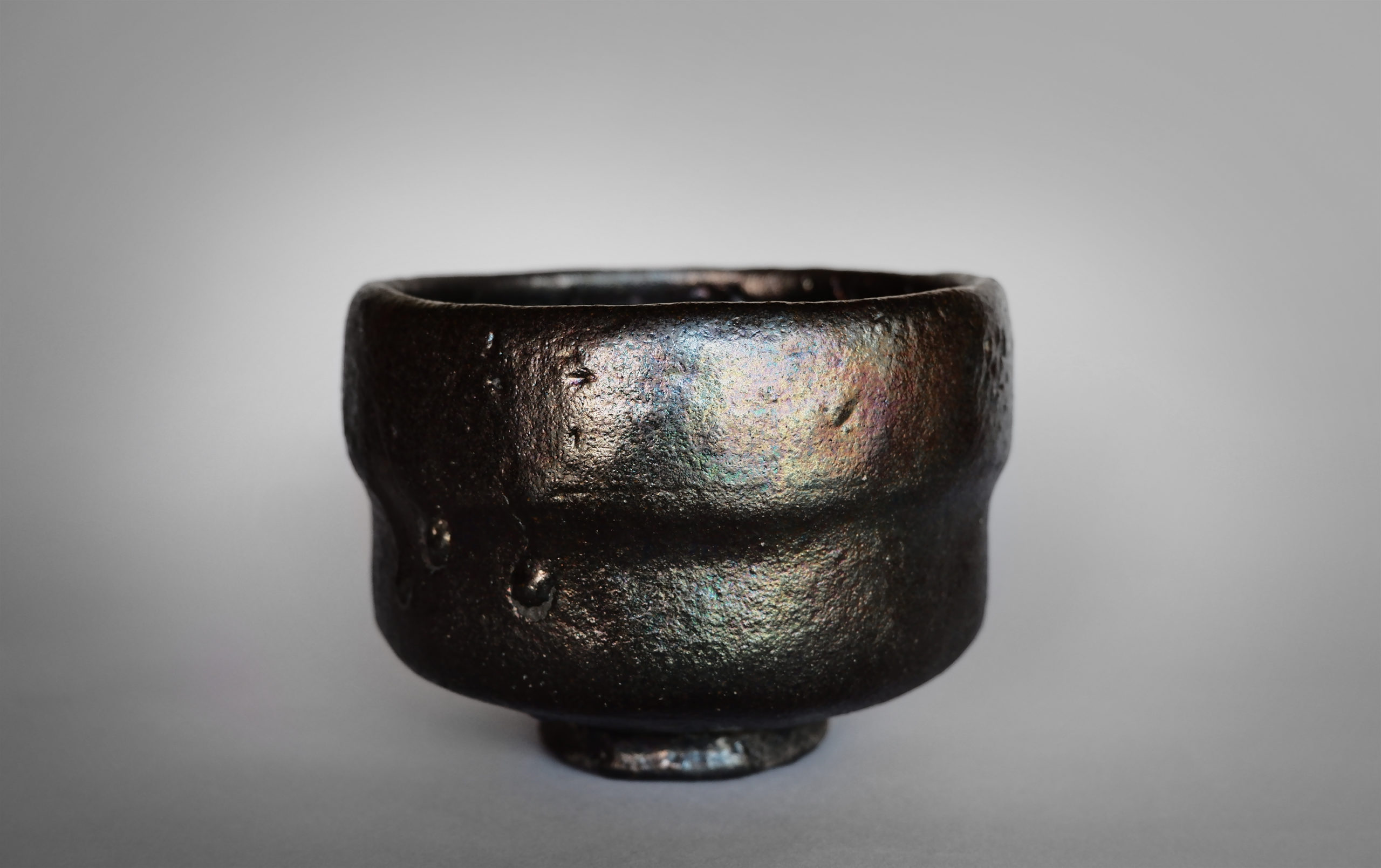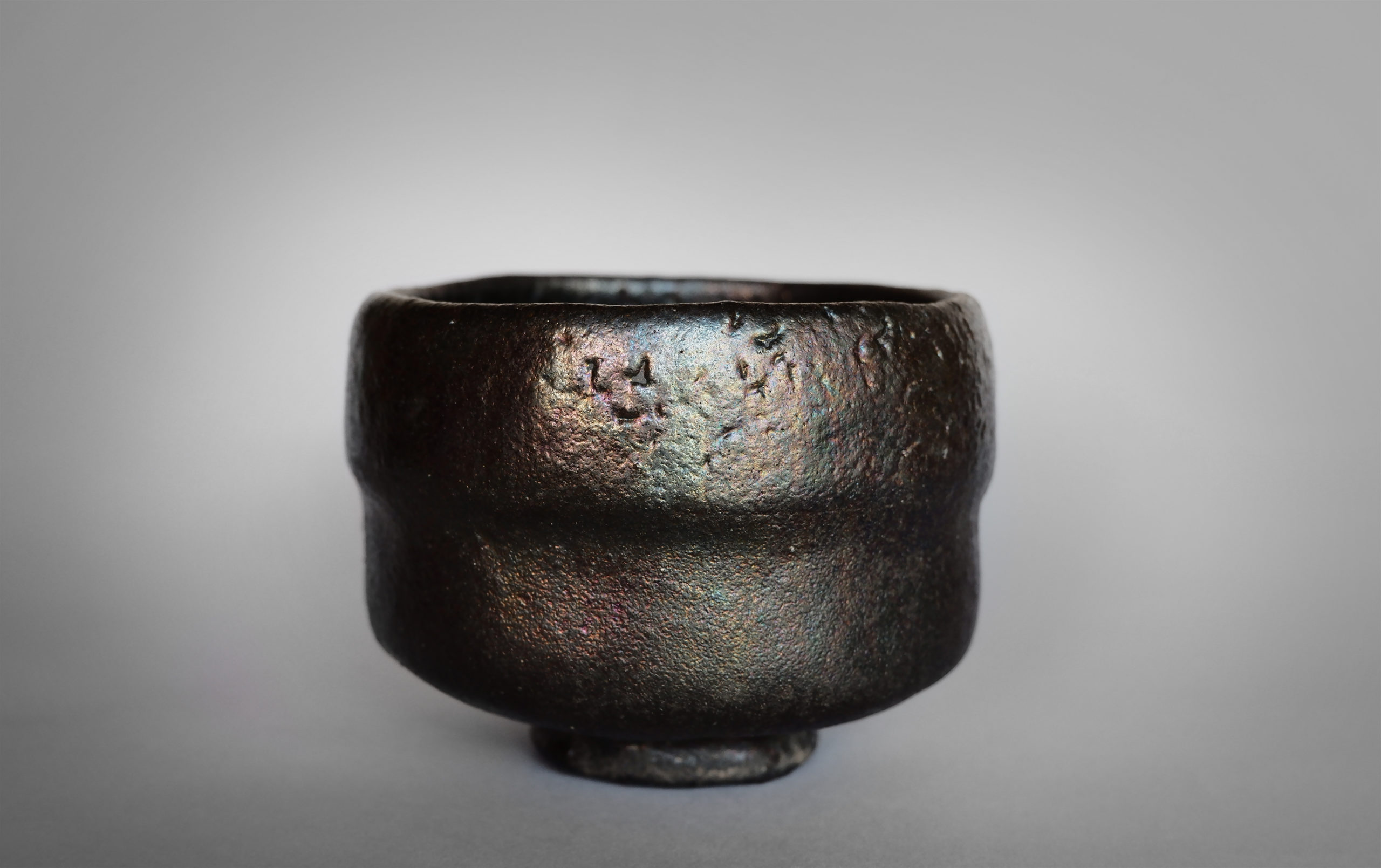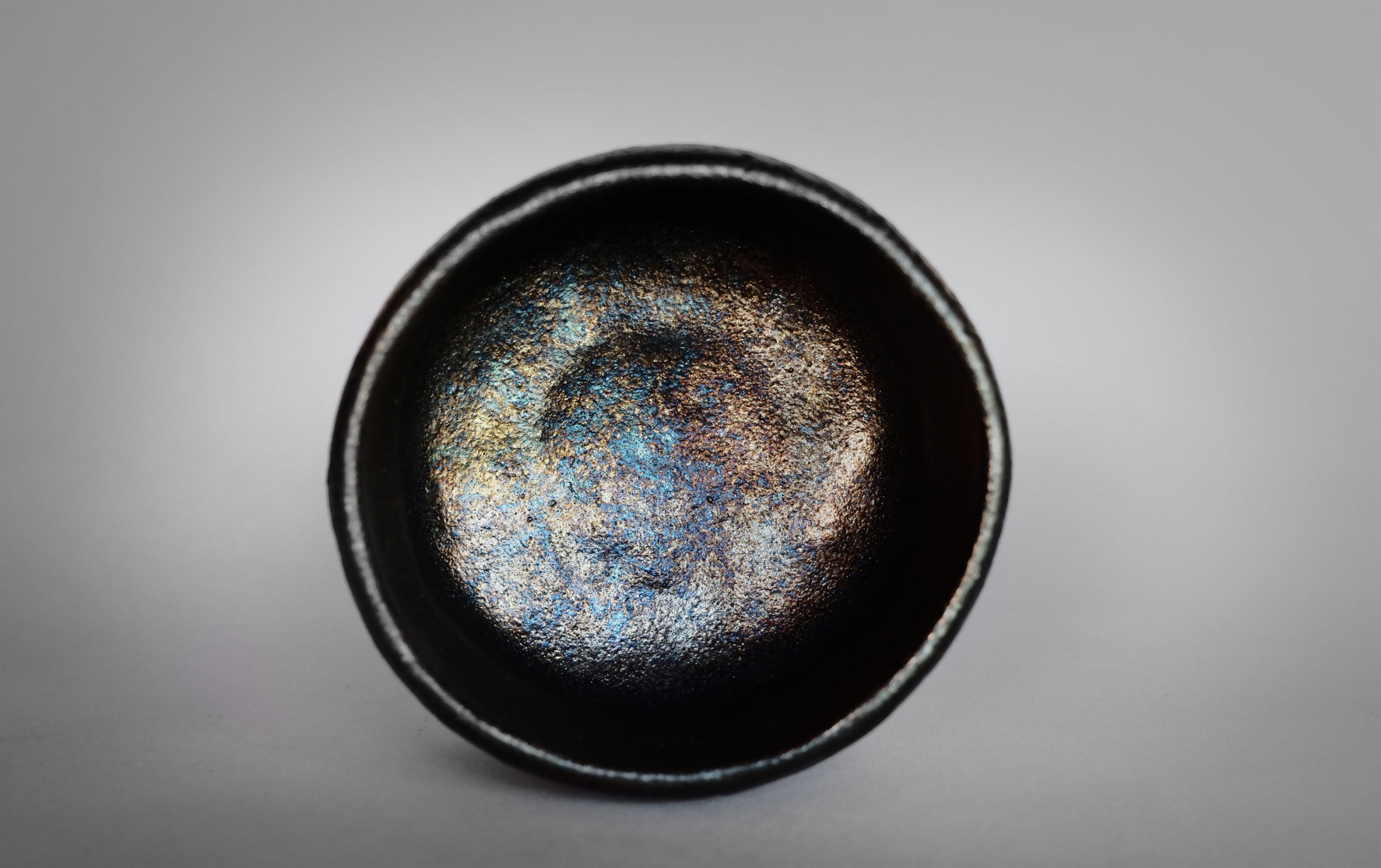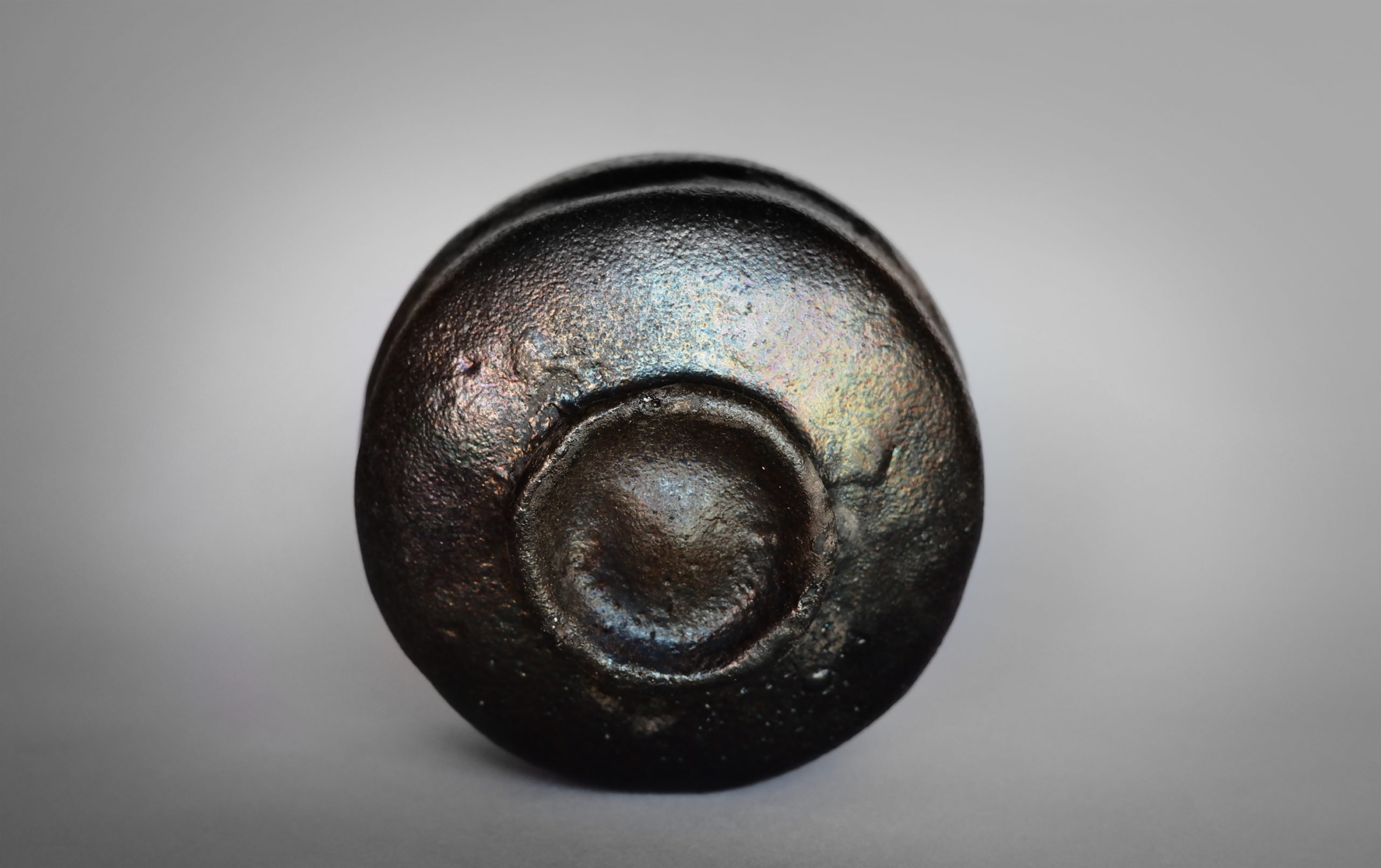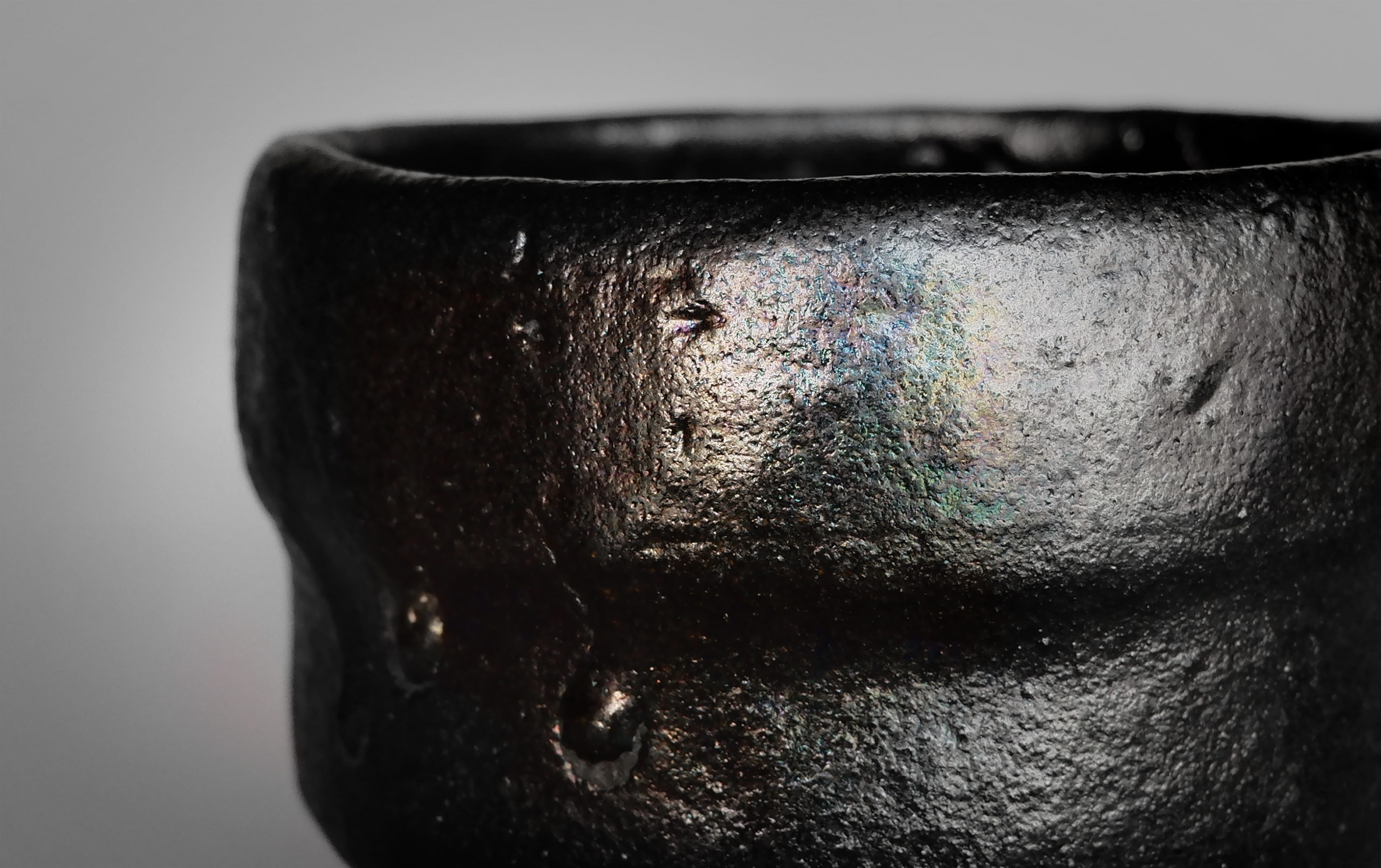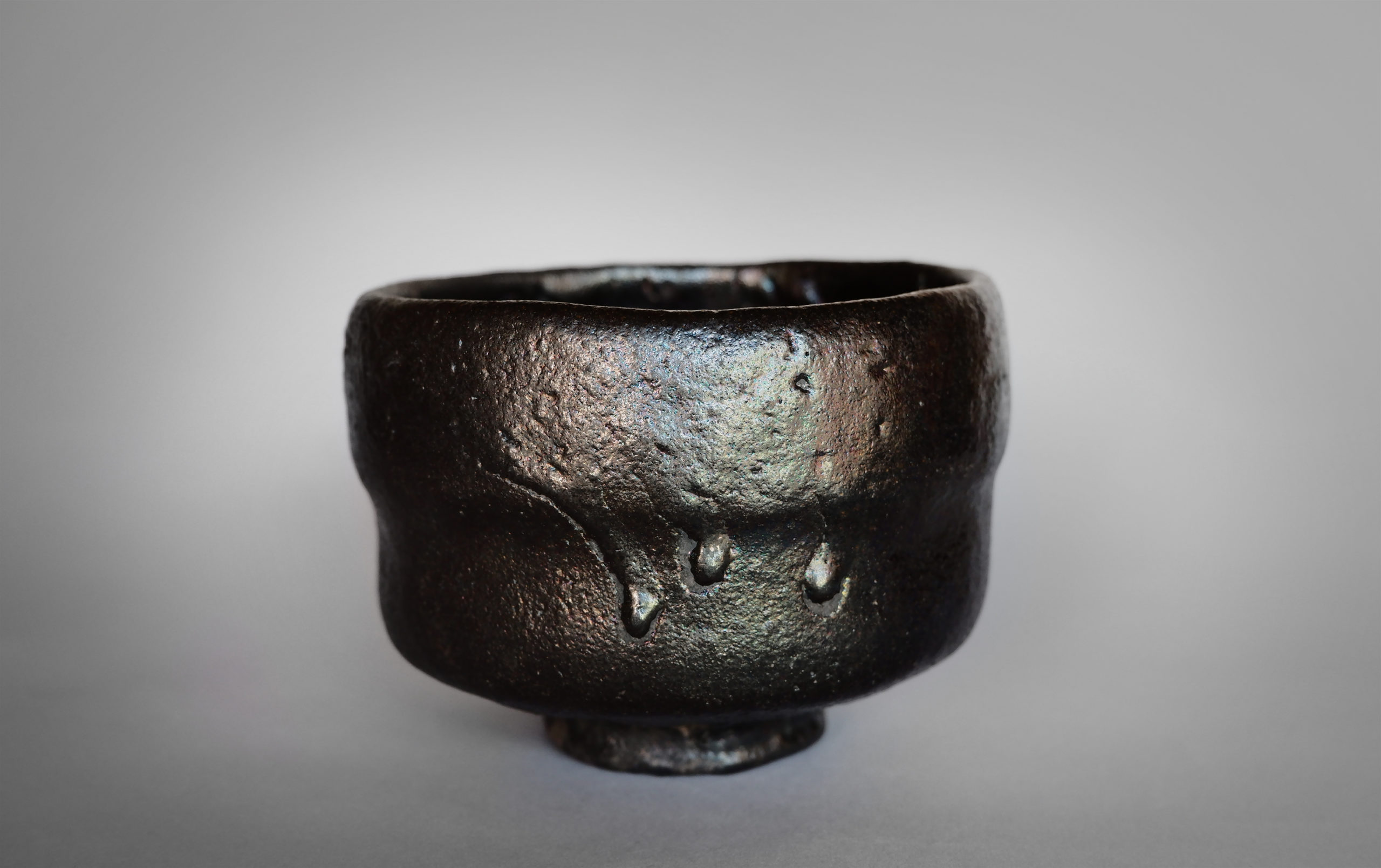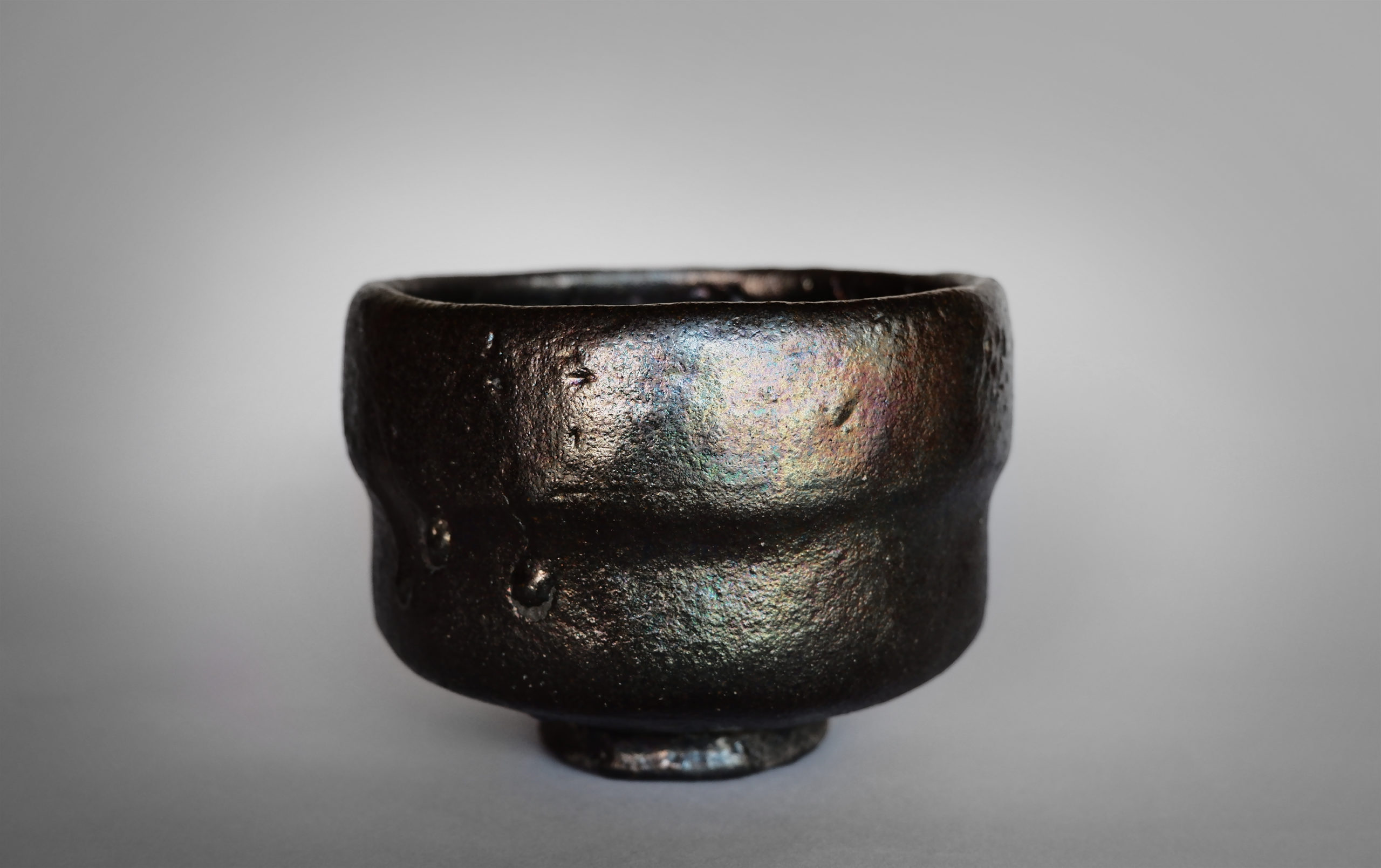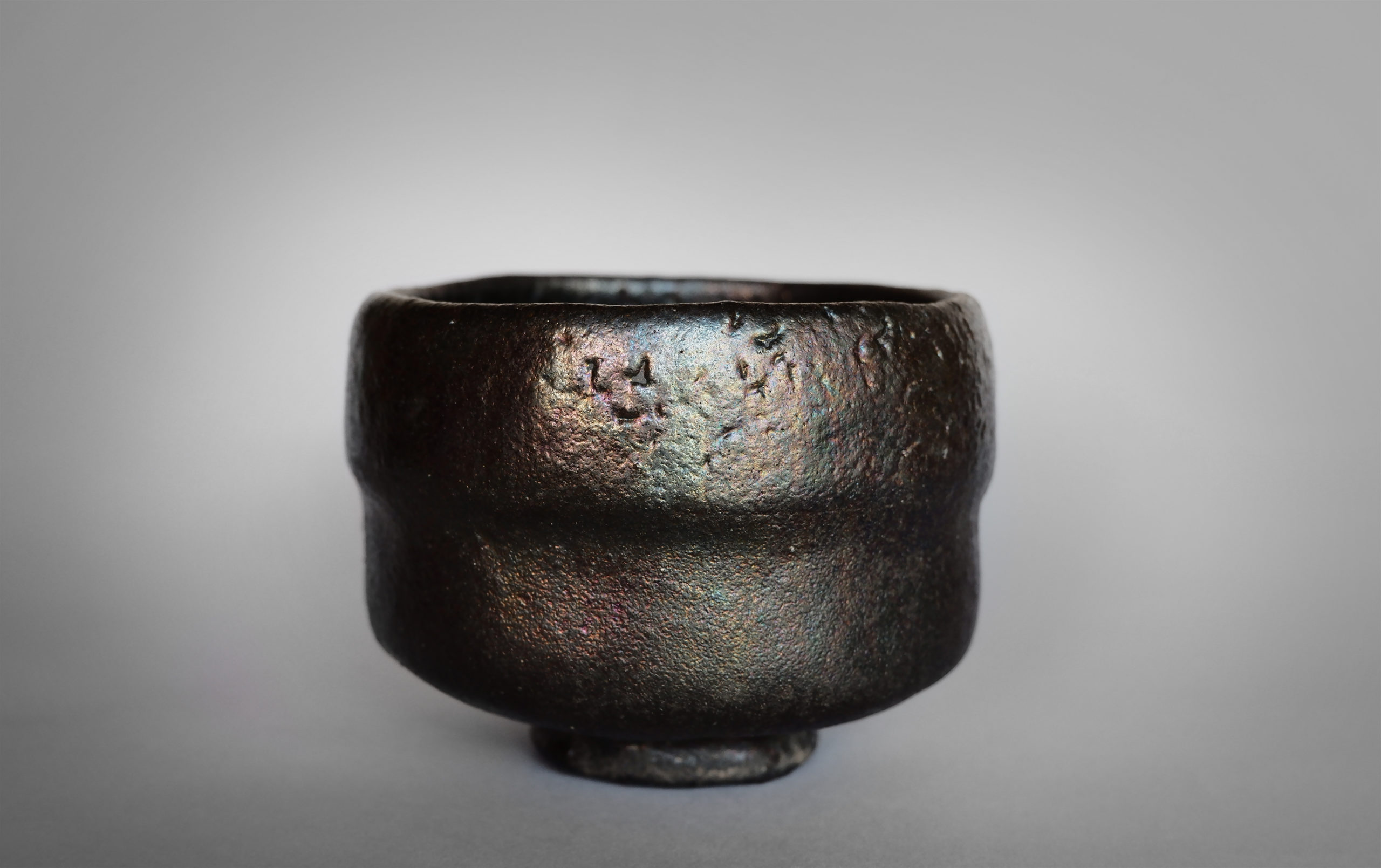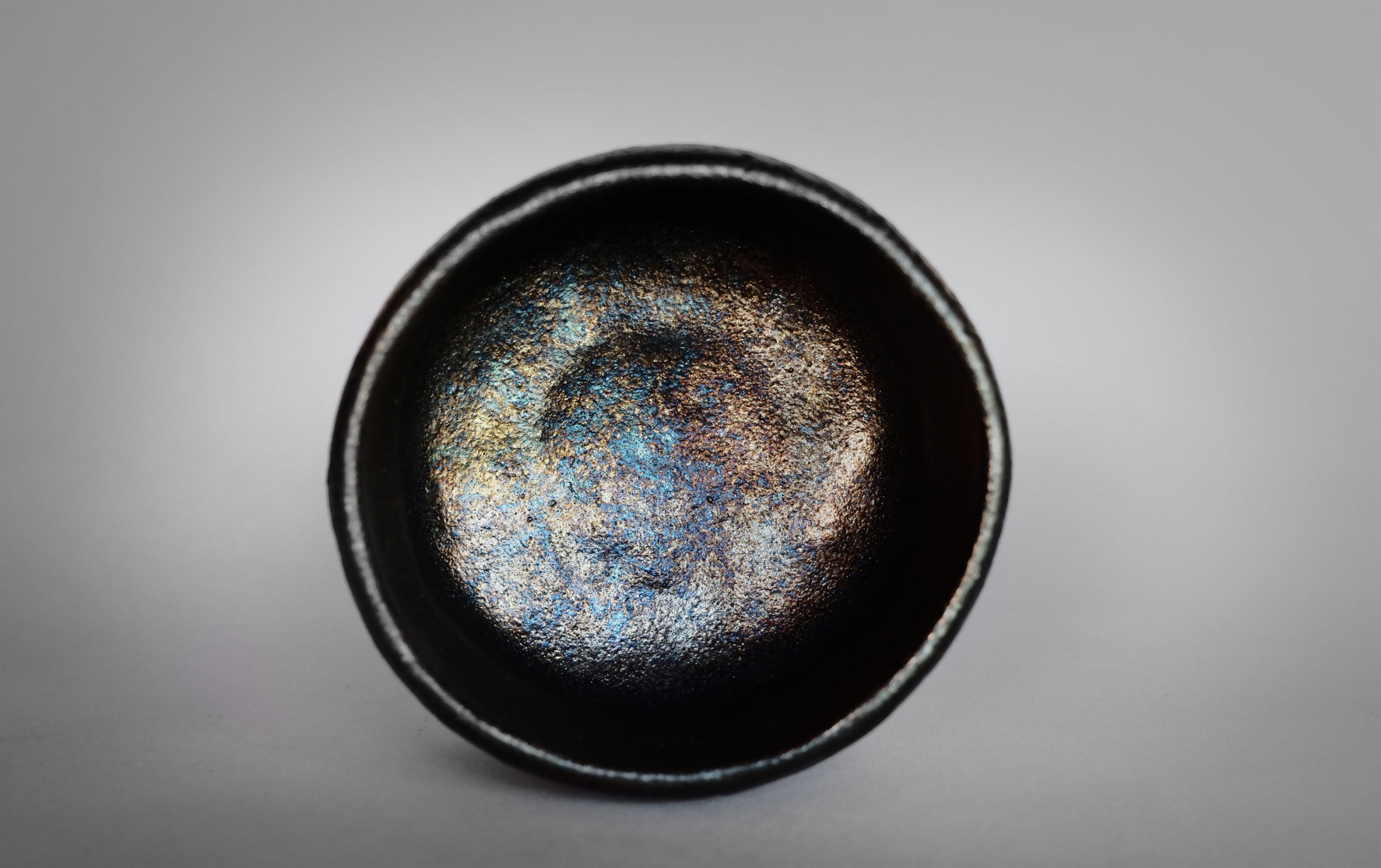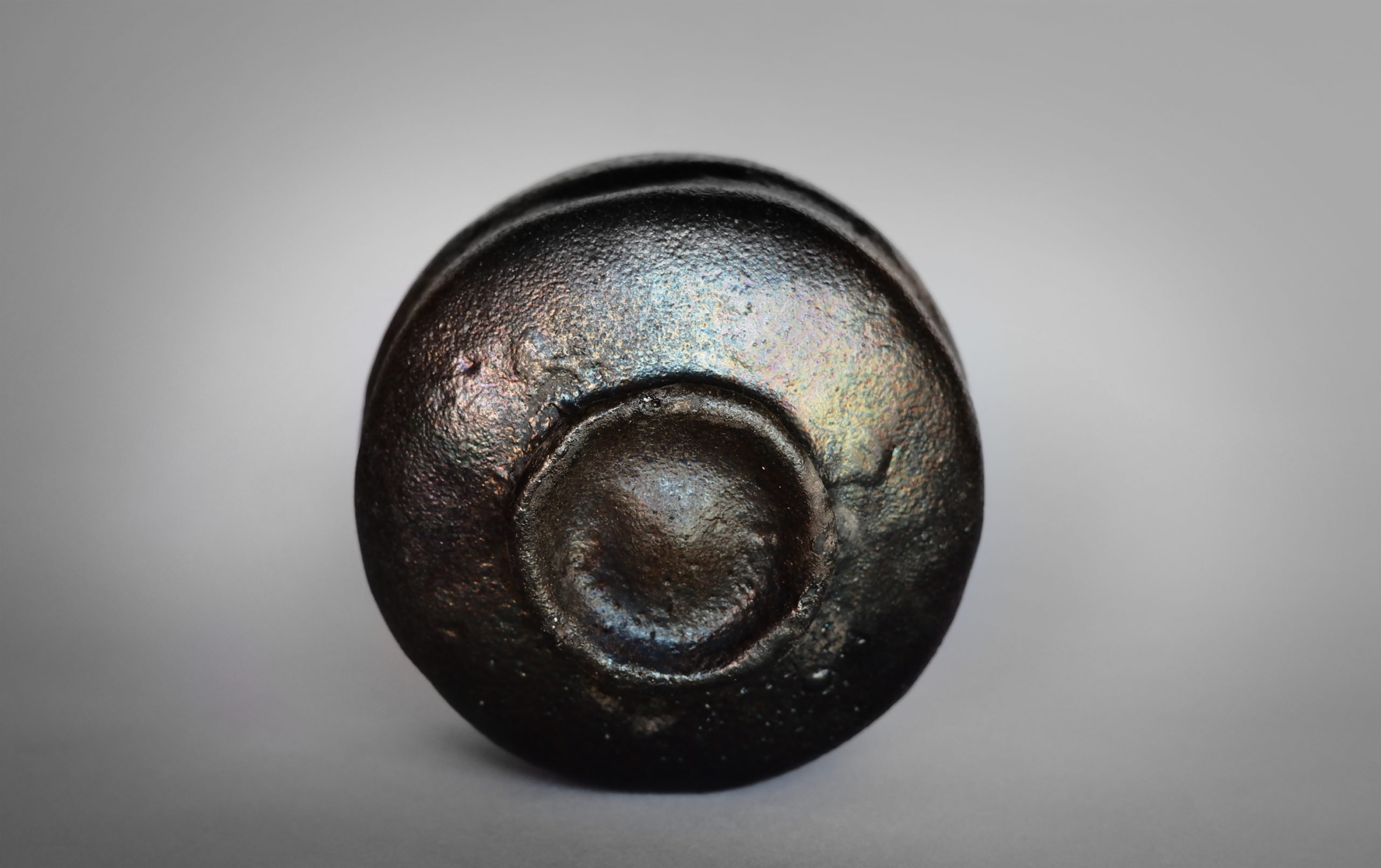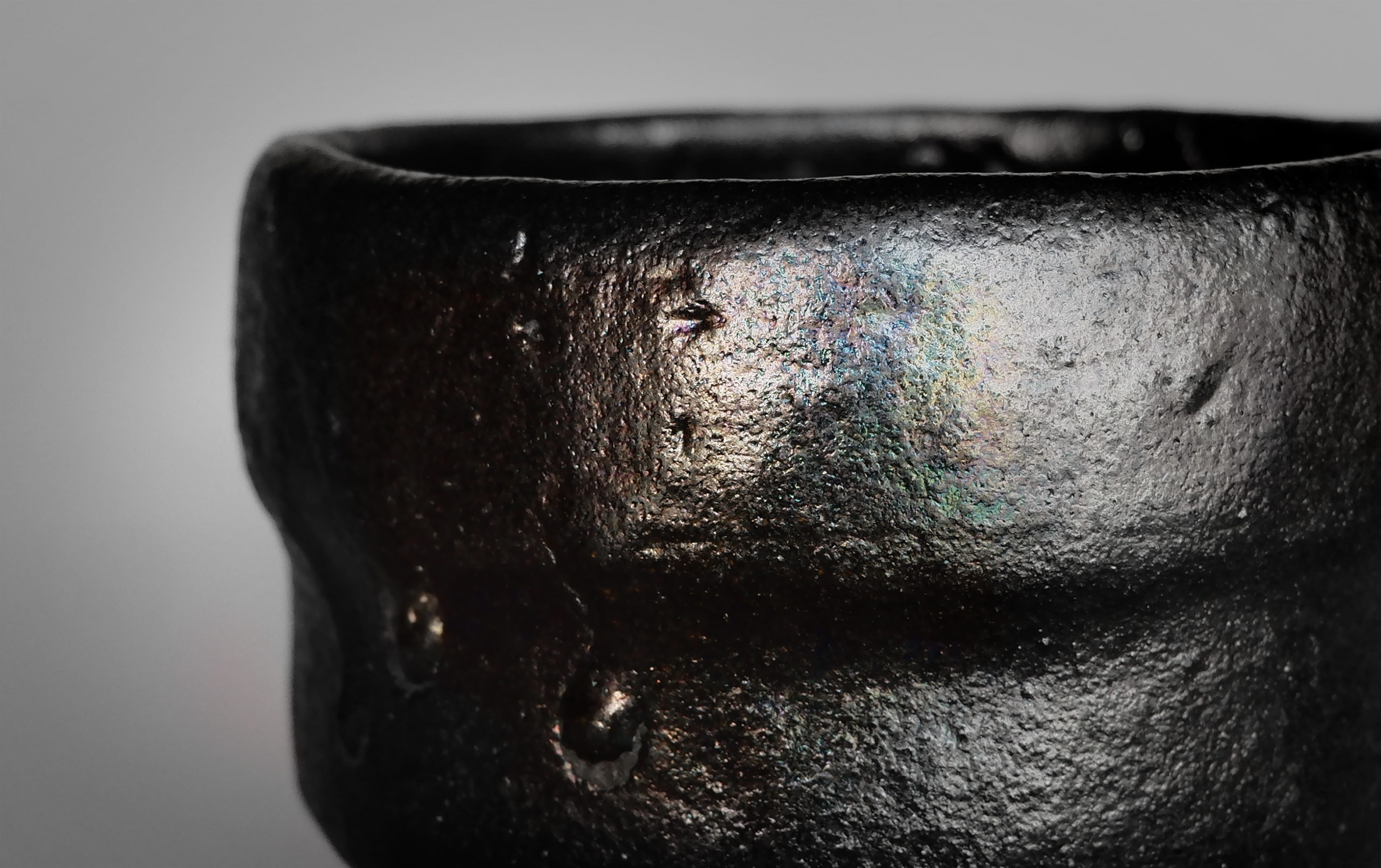 Dimensions
H. 8,5 cm ; D. 11,5 cm
Description
This Chawan with a black satin glaze was hand-made and fired in a wood-fired kiln. The paste is made of two clays collected in Dordogne. The glaze is composed of crushed pebbles, azurite and a slight decantation of clay.
At the end of the firing, the bowl was air-cooled with a reduction of vegetable matter.
Fine metallic iridescence.